Things to do in London today
The day's best events, all in one place – it's your social emergency saviour for things to do today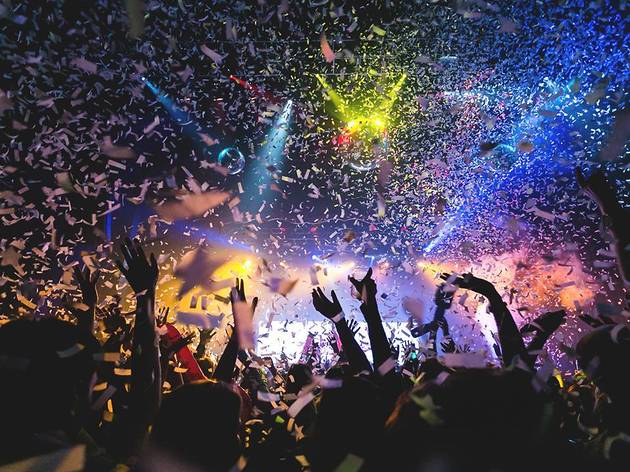 Kenny Anderson, the last King (Creosote) of Scotland, returns with more of the delicate, forlorn but dryly witty folk for which he's become known. He has released a prodigious number of excellent albums and CDRs over the last few years, but he's at his best when he's got an audience to play to.
Book now
Read more
See more gigs in London tonight
Explore more things to do this month
Welcome to our guide to the biggest and best happenings in London over the next few months.
Read more
Sponsored listing
Tabun Kitchen
While Middle Eastern food is more than having a moment, there are few specifically Palestinian spots in London. But lo! Here is Soho's Tabun Kitchen, owned by film producer Hanan Kattan, taking its name from a biblical clay oven and dishing up spiritually nourishing Palestinian home cooking. For a place to eat soul food, the room – a narrow space with stark white walls and clean lines – feels a bit clinical. Focus is drawn to a counter filled with takeaway wraps, behind which chefs in whites pull 'manaeesh' (aka, Palestinian pizzas) from a modern steel version of the tabun, complete with flickering embers. Both room and menu better suit lunchtime visits from small groups who don't mind tearing and sharing. Our lamb pizza, though, was a tad weak, and over-sweet with cinnamon. Instead, plough through crunchy falafel with an uplifting and interesting sumac core, tender strips of musakhan chicken with sweet caramelised onion and the delicately smoked aubergine dip. Mint tea was an ideal accompaniment, but a pomegranate bellini made with flat fizzy wine did little to lift the mood. Sweet staff helped, though. Tabun Kitchen is a welcome spot for a feel-good takeaway or quick pit-stop.
"We're on Deliveroo! Why not try our manaeesh 'Palestinian pizza'? Fresh out the oven topped with spinach and sumac, lamb tahini and more!"