Things to do in London today
The day's best events, all in one place – it's your social emergency saviour for things to do today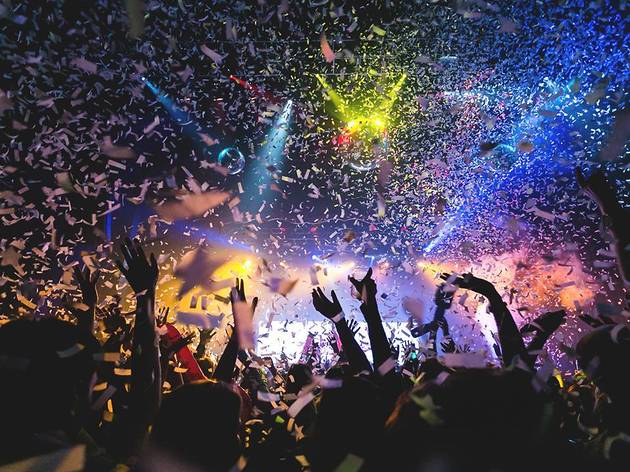 Ken Loach's new film about people on the British breadline is angry, powerful and compassionate
Read more
The wonderfully uplifting story of a teenage chess prodigy from the streets of Kampala, Uganda
Read more
This experimental doc explores the incident in 1974 when an American news anchor killed herself on live TV
Read more
If you ever had a fleeting affection for gobby Mancs Oasis, this rags-to-riches doc will make you smile
Read more
Another sweetly insightful New York indie from 'Love is Strange' director Ira Sachs
Read more
This apocalyptic thriller is hands down the best zombie movie since '28 Days Later'
Read more
This western remake is way better than we expected – a rootin' tootin' shootin' treat
Read more
Prepare to be surprised: Bridget 3.0 is funnier, smarter and more loveable than ever
Read more
This sweetly hilarious comedy adventure broke box office records in its native New Zealand
Read more
Find more films showing in London today
The Mancunian punk-popsters play in their most recent incarnation, with Pete Shelley delivering camply lovelorn laments over Steve Diggle's trademark buzzsaw guitar, alongside Chris Remmington and Danny Farrant. Expect songs old and new including, of course, 'Ever Fallen in Love (With Someone You Shouldn't've)'.
Read more
Son of renowned band leader Bebo and a founder member of Irakere with Arturo Sandoval and Paquito D'Rivera, Chucho is a quite titanic pianist drawing on the heritage of Cuba's Afro-Cuban music as well as the likes of Bill Evans, McCoy Tyner and Bud Powell. Expect a pianistic tour de force.
Read more
Brazilian vocalist Vasconcelos returns to Dalston with her lyrical and sophisticated vocal stylings. She's a refined artist known for her skills in taking traditional Brazilian songs and adding gently exquisite jazz twists.
Read more
Producer, conceptual auteur and mult-instrumentalist performer Herbert rolls out his high-minded house and electronica. His devotion to found sounds has led him to launch an online Museum of Sound as well as incorporating everything from a slaughtered pig to a petrol pump into his dense tracks. Get excited for an eclectic and energising live show.  
Read more
Show more
See more gigs in London tonight
Explore more things to do this month
Welcome to our guide to the biggest and best happenings in London over the next few months.
Read more