The 100 best comedy movies
Which are the funniest movies ever made? Giggle along with our list of the best funny movies, as voted for by top comedians including Jack Whitehall, Dan Aykroyd, Jo Brand and Sharon Horgan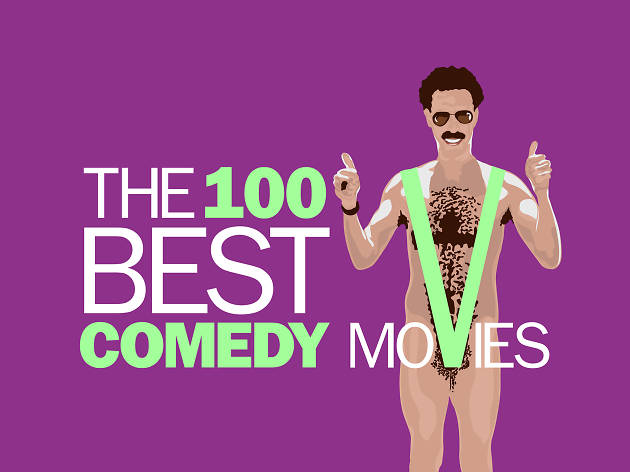 Everyone loves a laugh – but which are the best comedy movies of all time? We asked comedians, actors, directors and writers to share their favourite funny movies – old, new, mainstream, experimental. As long as their choices were designed to target our funny bones and get us giggling, we wanted to know.
The result is a definitive list of the top comedy movies ever made – a worthy companion piece to our lists of the best romantic, horror, sci-fi and Bollywood movies. Discover how many films in our list you've seen, and explore the top tens of our comedy experts. And if you think we're having a laugh, leave us a comment below!
By Dave Calhoun, Cath Clarke, Tom Huddleston, Trevor Johnston, David Jenkins, Kate Lloyd, Tom Seymour, Anna Smith, Ben Walters
How many comedy movies have you seen?
Do you love a chuckle? Put your comedy movie prowess to the test with our interactive checklist.
Read more
Who voted in our top 100 comedy movies countdown?
How did we choose the 100 best comedy movies of all time? We asked the experts – more than 70 stand-up comedians, actors and writer and directors who make a living tickling our funny bones. Explore the top ten entries from all our contributors, including Peter Capaldi, Sharon Horgan, Jack Whitehall and Jo Brand.
Read more