London's best cafés and coffee shops
On the hunt for a kick-ass cup o' Joe? Have a read through Time Out's guide to the coolest London coffee shops and cafés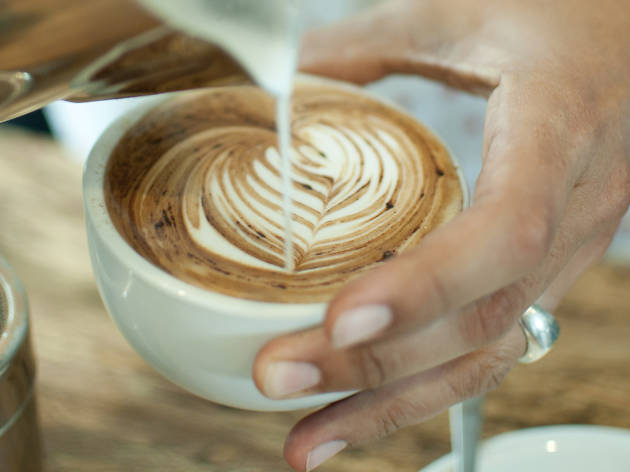 There's more to London's cafés than just great brews. The capital is brimming with top notch coffee culture, and we've rounded up the best places to check out this creative caffeinated community - it's the best cafés and coffee shops in London. Do you agree with our choices? Let us know your suggestions in the comments below or tweet us.
Best coffee shops in central London
Best coffee shops in north London
Best coffee shops in east London
Best coffee shops in south London
Best coffee shops in west London
Find a top-notch restaurant
In this list – surely the ultimate guide to the best restaurants in London – you'll find it all: zeitgeist-defining celebrity haunts, the best new restaurants in London, Michelin star restaurants with starched linen napkins and restaurants serving cheap eats where you'll have to eat with your fingers. What they all have in common is that they serve some of the best dishes in London at fair prices, with service befitting the setting. In short, if you're looking for a great meal, you've come to the right place.
Sponsored listing
Pan de Vie
The Japanese word for bread – 'pan' – may be derived from the Portuguese 'pão' (introduced by Jesuit missionaries in the 15th century, don't-ya-know?), but the baking at this Japanese-style patisserie definitely has more of a French flavour, but it's achieved via the squishy sweetness of brioche rather than rustic, crusty baguettes. As one might expect, matcha abounds. It's in tarts, breads and even a cheesecake – but thankfully the menu extends beyond the green stuff. Black sesame and charcoal mousse made a delicious panda cake, while the yuzu cheesecake was creamy, fresh and great quality. There are a few nice savoury options too. Although the French would doubtless find a frankfurter baked into a roll an affront to gastronomy, it was actually very good, with the bread light and springy. While there is seating downstairs the stark white space, with its few flashes of orange, smacks of 'budget airline lounge' – if such a thing existed. By all means visit for the baking, but get it to go.
"Pan de Vie takes French patisserie methods and combines them with Asian flavours to bring a brand new eating experience to Londoners."
Covent Garden
Online booking