The best breakfasts in London
Breakfast in London is a happy affair at these bright and breezy restaurants and cafés serving porridge, pastries and glorious eggs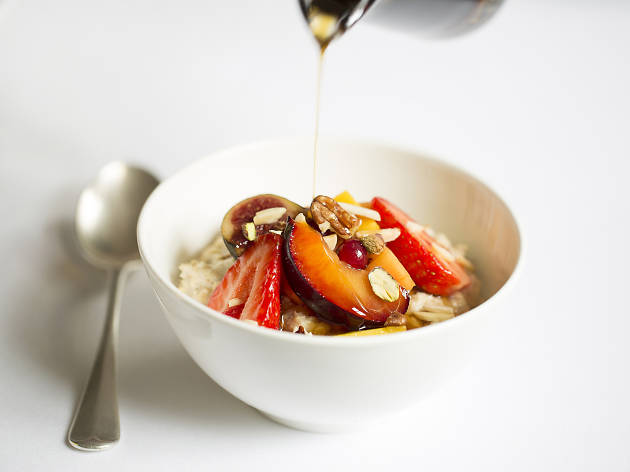 Start your day as you mean to go on with a breakfast of champions at these London restaurants and cafés with a morning spring in their step. Whether you're looking for a local spot or a place on your way into work, or if you need to impress with a business meeting location par excellence, these places know how to give good egg. Crack on with the list below.
Reviews by Laura Richards, Ashleigh Arnott, Cath Clarke, Dave Calhoun, David Clack, Megan Carnegie, Matilda Egere-Cooper, Gail Tolley, Isabelle Aron, Phoebe Trimingham, Alexi Duggins, Stephen Farmer, Alex Plim, James Manning and Eddy Frankel.
The best breakfasts in central London
The best breakfasts in north London
The best breakfasts in east London
The best breakfasts in south London
The best breakfasts in west London
Or while away the weekend?
Brunch in London is bigger than ever. You can bearly set foot out your front door at the weekend without stumbling across a steaming pan of shakshuka or finding the waft of waffles in the air. So let us guide you to the best spots in town for a kick-ass weekend brunch in London, from boozy bottomless brunches to traditional Full English fry-ups and even New York-style feasts, you can start off your weekend in style.
Read more
Sponsored listing
Hands in Pasta
This Hammersmith Italian looks like it could be pretty handy for parents with rugrats in tow – there's a cute and colourful indoor play area right alongside the main dining room. It seems like a good idea. As long as you've got kids, perhaps.  The menu reads like this is somewhere taking its Italian food seriously. Dishes range from bruschetta, fritto misto and carpaccio di manzo to sautéed mussels in white wine, tomato sauce, garlic and parsley, handmade daily gnocchi specials and grilled tiger prawns served with a brandy and olive oil dressing. Pizzas also feature. There's a kids menu, too. Expect simple pasta dishes, chicken escalope with fries, pizzas and sausage and mash. Ice cream to finish no doubt proves popular.