The best breakfasts in London
Breakfast in London is a happy affair at these bright and breezy restaurants and cafés serving porridge, pastries and glorious eggs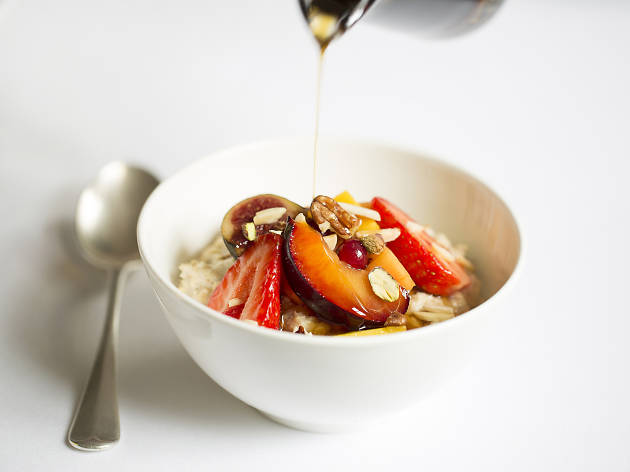 Start your day as you mean to go on with a breakfast of champions at these London restaurants and cafés with a morning spring in their step. Whether you're looking for a local spot or a place on your way into work, or if you need to impress with a business meeting location par excellence, these places know how to give good egg. Crack on with the list below.
Reviews by Laura Richards, Ashleigh Arnott, Cath Clarke, Dave Calhoun, David Clack, Megan Carnegie, Matilda Egere-Cooper, Gail Tolley, Isabelle Aron, Phoebe Trimingham, Alexi Duggins, Stephen Farmer, Alex Plim, James Manning and Eddy Frankel.
The best breakfasts in central London
The best breakfasts in north London
The best breakfasts in east London
The best breakfasts in south London
The best breakfasts in west London
Or while away the weekend?
Brunch in London is bigger than ever. You can bearly set foot out your front door at the weekend without stumbling across a steaming pan of shakshuka or finding the waft of waffles in the air. So let us guide you to the best spots in town for a kick-ass weekend brunch in London, from boozy bottomless brunches to traditional Full English fry-ups and even New York-style feasts, you can start off your weekend in style.
Read more
Sponsored listing
155 Bar & Kitchen
Opposite Farringdon's famous bird ­– The Eagle, that is – exists a conservative and relatively quiet restaurant. Bow-­tied waiters and bare, whitewashed walls hint at a lack of invention, but for proof to the contrary, try the pork belly. The delicate meat paddled in a flavour­-boosting chicken jus and, while the rainbow chard was more decorative than anything else, a dusting of popcorn fragments over the pork's rind showed 155 can have a bit of fun. This didn't translate with the pumpkin ravioli, mind – well-­made as the pasta was, the filling bore a dull, earthy flavour. Food was generally rich or subtle, with little in-­between. The mushroom consummé, as dainty as a Borrower's stamp collection, hardly needed the waiter's gravy boat theatrics at the table. Pig's head croquettes were encumbering for a starter, but well done. Desserts, if over­-sugared, satisfied. Chocolate fondant cloyed the palate, while the sticky toffee pudding was just the right side of toothsome. Just don't expect any help with the wine list. The waiter, bless him, ran a finger down the page and offered nothing more than, 'this one's nice; this one's good'. With its dependable food and smart look, 155 is prime business lunch territory. Bring a colleague who knows his chablis from his chardonnay and you'll do fine.
Clerkenwell
Online booking