The best breakfasts in London
Breakfast in London is a happy affair at these bright and breezy restaurants and cafés serving porridge, pastries and glorious eggs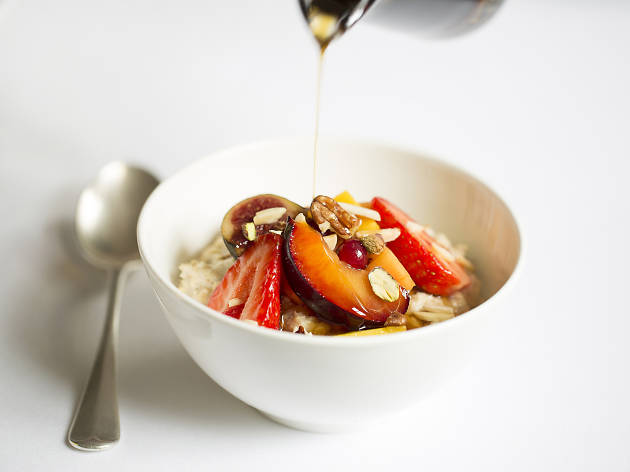 By

Time Out London Food & Drink
|
If you want to eat breakfast like a king, London is your kingdom. Whether you're looking for a cute café or a swanky restauranté, we've rounded up the most eggs-quisite spreads. From fry-ups, to motorcycle caffs, to liquorice lattes – this is the definitive guide to starting the day as you mean to go on.
Check out our video below of five of the most bangin' breakfasts in the city.
The best breakfasts in London
Or while away the weekend?
Brunch in London is bigger than ever. You can bearly set foot out your front door at the weekend without stumbling across a steaming pan of shakshuka or finding the waft of waffles in the air. So let us guide you to the best spots in town for a kick-ass weekend brunch in London, from boozy bottomless brunches to traditional Full English fry-ups and even New York-style feasts, you can start off your weekend in style.