The best breakfasts in London
Breakfast in London is a happy affair at these bright and breezy restaurants and cafés serving porridge, pastries and glorious eggs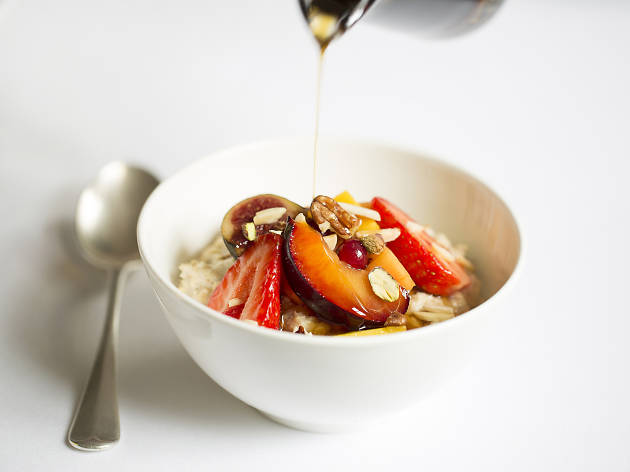 Start your day as you mean to go on with a breakfast of champions at these London restaurants and cafés with a morning spring in their step. Whether you're looking for a local spot or a place on your way into work, or if you need to impress with a business meeting location par excellence, these places know how to give good egg. Crack on with the list below.
Reviews by Laura Richards, Ashleigh Arnott, Cath Clarke, Dave Calhoun, David Clack, Megan Carnegie, Matilda Egere-Cooper, Gail Tolley, Isabelle Aron, Phoebe Trimingham, Alexi Duggins, Stephen Farmer, Alex Plim, James Manning and Eddy Frankel.
The best breakfasts in central London
The best breakfasts in north London
The best breakfasts in east London
The best breakfasts in south London
The best breakfasts in west London
Or while away the weekend?
Brunch in London is bigger than ever. You can bearly set foot out your front door at the weekend without stumbling across a steaming pan of shakshuka or finding the waft of waffles in the air. So let us guide you to the best spots in town for a kick-ass weekend brunch in London, from boozy bottomless brunches to traditional Full English fry-ups and even New York-style feasts, you can start off your weekend in style.
Read more
Sponsored listing
Stephen Street Kitchen
Sandwich bar and café chain Benugo have taken over the ground floor of the British Film Institute headquarters in Fitzrovia and turned an awkward concrete space into an appealing brasserie. The front now opens up onto the street; at the rear, an outdoor terrace has been added, popular with workers catching a glimpse of sunshine. The menu crosses continents in a suitably metropolitan way: pizza, pork belly, flatbreads, sea bass with salsa verde. Sitting at the counter of the open kitchen we watched the care taken with the assembly of even the simplest of dishes:  a house chopped salad with avocado, pecans, bacon and blue cheese dressing. Both this and a tart of the day (lemon) were well made and presented, but slightly dearer than you might expect for a chain restaurant in a slightly so-what location. But for the many film and media people who use this building for meetings, its arrival is like manna from heaven. By Guy Dimond
"Saturday brunch, open 10am-4pm. Come enjoy our great brunch menu – relaxed vibe and great booth seating, for catching up with friends."