The best breakfasts in London
Breakfast in London is a happy affair at these bright and breezy restaurants and cafés serving porridge, pastries and glorious eggs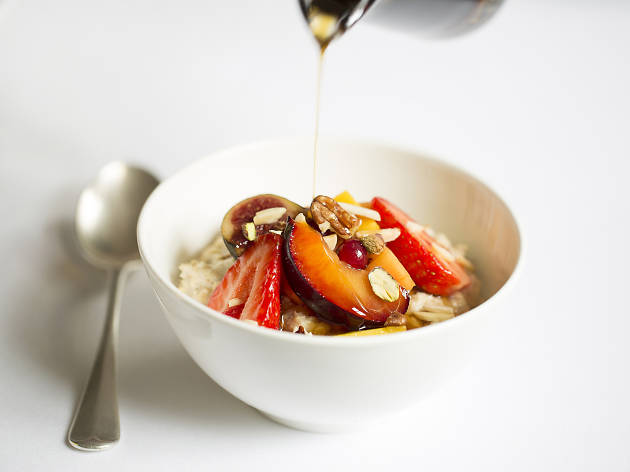 Start your day as you mean to go on with a breakfast of champions at these London restaurants and cafés with a morning spring in their step. Whether you're looking for a local spot or a place on your way into work, or if you need to impress with a business meeting location par excellence, these places know how to give good egg. Crack on with the list below.
Reviews by Laura Richards, Ashleigh Arnott, Cath Clarke, Dave Calhoun, David Clack, Megan Carnegie, Matilda Egere-Cooper, Gail Tolley, Isabelle Aron, Phoebe Trimingham, Alexi Duggins, Stephen Farmer, Alex Plim, James Manning and Eddy Frankel.
The best breakfasts in central London
The best breakfasts in north London
The best breakfasts in east London
The best breakfasts in south London
The best breakfasts in west London
Or while away the weekend?
Brunch in London is bigger than ever. You can bearly set foot out your front door at the weekend without stumbling across a steaming pan of shakshuka or finding the waft of waffles in the air. So let us guide you to the best spots in town for a kick-ass weekend brunch in London, from boozy bottomless brunches to traditional Full English fry-ups and even New York-style feasts, you can start off your weekend in style.
Read more
Sponsored listing
Escocesa
'Escocesa' is Spanish for 'Scottish' – a clue to the set-up at this new Stoke Newington tapas bar. It's the second restaurant opened by Ayrshire-born, ex-record producer Stephen Lironi. (Crouch End's Bar Esteban was his first.) For this more sleekly decorated but equally laidback N16 gaff, he's stuck with executive head chef Pablo Rodriguez (who trained at Jean Luc Figueras in Catalunya, then Barrafina and Moro/Morito here in London), and Bilbao-born manager Naroa Ortega. Church Street is roughly a third of the way from Sauchiehall Street to La Rambla, and Escocesa is clearly two-thirds Spanish. Menu staples include juicy pan con tomate, piquant patatas bravas and tortilla that yields easily under the fork. The fried baby squid is crisp not greasy. Still, the Calendonian accent is strong, with Scottish seafood among the specials: scallops from Ullapool, langoustines from Lochinver. Highlights like these (and a borderline-obsessive sherry list) show Escocesa's serious passion for good sourcing. This is the kind of London local that believes quality isn't just for la-di-dah Zone One restaurantland. On a rainy midweek evening, Escocesa was already buzzing by 7.30pm. Still, when the waitress realised she'd given me a table for four and the booking was for two, she insisted I stay put, and didn't hover impatiently while my friend's bus crawled up from Essex Road. There is no wild experimentation here, but the flavours work. Flaky salt cod came with succulent beetroot and oran
Venue says: "Our chefs visited the best arrocerias of Valencia to uncover the secrets of great paella. Available for lunch at the weekend. Muy bueno."