London's best hot dogs
Forget leathery sausages on soggy buns – find the best hot dogs in town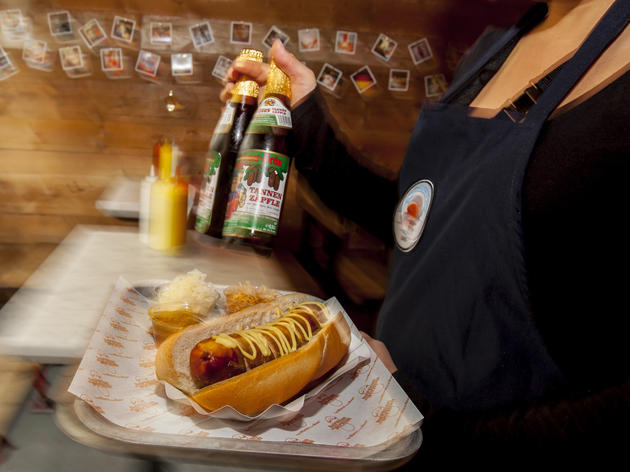 Poshed-up US-style fast food has never been more popular in London. From retro-styled diners to swanky restaurants, everywhere you look it seems someone's slapping a length of meat into an elongated bun. And while some are no better than your average cinema snack, there are hot dogs of true majesty to be found in London, if you know where to look. Try these American restaurants, German sausage houses or fusion food mash-ups for starters.
The best hot dogs in London
Get even more meat in your life
The burger bandwagon rolls on and on. We've seen the rise and fall of hot dogs, ribs and kebabs, but the cravings for burgers in London never seem to die. Here, in our humble opinion, are the best burgers in town.
Read more