Outdoor sports screens in London
Watch all of the summer sporting events, including the Rio Olympics 2016, on outdoors screens in the capital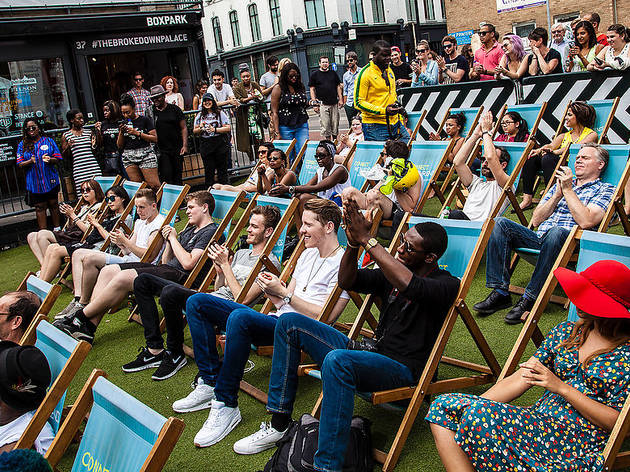 If your bank balance won't stretch to a box at the Ashes, worry not fellow sport enthusiast. All of this summer's sporting action can be seen on one of London's many outdoor big screens. Plan a picnic, join the crowds at the screenings below and make your summer in London one to cheer about.
Outdoor sports screens in London
A summertime hangout for sport lovers in south London, boasting a huge screen for broadcasting major sporting events and a space for visitors to work up a sweat themselves. Visitors will be able to watch Wimbledon 2016, Tour de France, the Olympics and more before chowing down on grub from top food and drink vendors.
Read more
Live theatre, music and DJs, free fitness and dance classes, free outdoor cinema and mass karaoke, London Bridge's summer festival is a huge June-to-November series that aims to appeal to everyone. The Olympic games and highlights will be aired throughout the festival, so it's the perfect spot if you fancy some riverside views with your sport screenings.
Read more
Explore more of the great outdoors
Whether you want to catch an open-air film or a show at an outdoor theatre, take a swim in one of London's outdoor pools or just get good and squiffy on a rooftop bar, it's all in our guide to London's great outdoors
Read more