Things to do in Brooklyn
Find the best restaurants, bars, attractions and things to do in Brooklyn.
NYC's second borough continues to break out of Manhattan's shadow at a rapid pace. Boutique hotels are springing up everywhere, the music scene is thriving, and Gray Line are even running tours. The borough, which would be America's fourth-largest city if it were still independent, is home to numerous diverse communities, from Russian enclaves in Brighton Beach and Polish residents in Greenpoint, to the arty punks of Bushwick and the Bugaboo-pushing moms of Windsor Terrace. There are just as many attractions to explore and things to do, so see below and get going!
Top attractions in Brooklyn

Coney Island and Luna Park

Williamsburg, Brooklyn, guide

Park Slope, Brooklyn, guide

Red Hook, Brooklyn, guide
---
---
---
---
---
---
---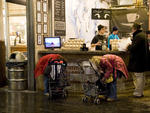 More info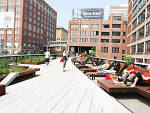 Rated as: 4/5
Critics choice
Free
Washington St at Gansevoort St, to Tenth Ave at 30th St
More info
Rated as: 4/5
Critics choice
Free
Main St, at Fulton Ferry Landing, 11201
More info
See more attractions in Brooklyn
---
---