Coney Island, NY guide
Experience the joys of Coney Island—NY's quintessential destination—when you plan a trip to the whimsical attraction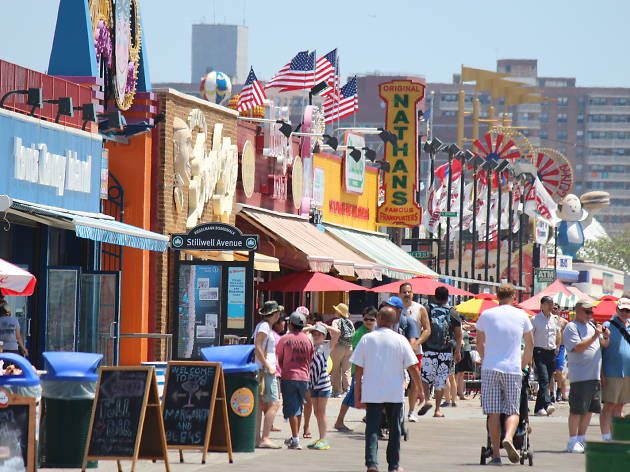 From the turn of the century to the Second World War, Coney Island, NY was considered the city's playground. Years of neglect followed, but the arrival of the Luna Park amusement park restored the area's lively nature. Today, hundreds of thousands of people visit what has become one of the top New York beaches that offers a range of excellent things to do in summer. From movie nights to concerts and the wild Mermaid Parade, there's something for everyone. The summer destination is one of the best day trips from NYC. When you go, visit Nathan's Famous hot dog stand for a bite, attend a crazy Coney Island Cyclone game and check out New York's only aquarium.
RECOMMENDED: Full guide to things to do outside in NYC
Where is Coney Island?
Coney Island is a peninsular neighborhood, beach and one of New York's top attractions, which is located on the southwestern part of Brooklyn. You plug in this address (1208 Surf Avenue) on your Google Maps app or whichever GPS you're using.
When does Coney Island open for the 2018 season?
The best time to go to Coney Island is between Easter and Halloween, during which the rides at Luna Park run on the weekends starting Easter weekend until Memorial Day. Once summer officially hits, the rides operate daily through Labor Day. The beach and the boardwalk, however, are open year-round, which also includes attractions such as Nathan's Hot Dogs and the New York Aquarium.
How do I get to Coney Island?
Traveling to Coney Island—especially from midtown Manhattan—is very simple. All you have to do is Take the D, Q, N, or F train to Stillwell Avenue.
Things to do at Coney Island, NY
Archive Coney Island, NY content