The best pizza in New York City
On the hunt for the best slice? We sent a pizza expert across the five boroughs to find New York's best slices and pies.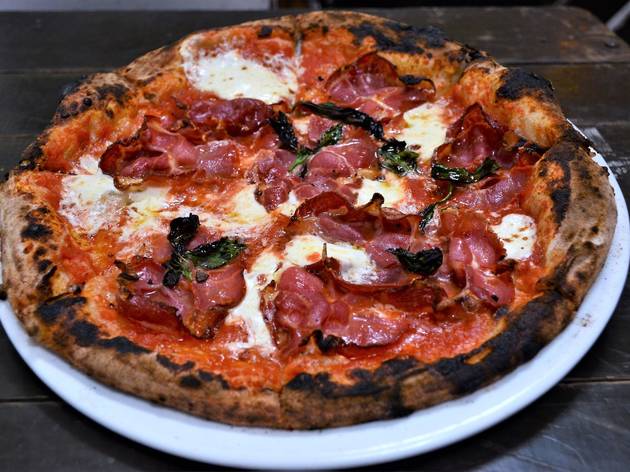 We are fortunate we live in a city where the pizza is so good, even the dollar slices aren't half bad. Think of all the good pizza we eat in a given year. Yes, even the vegan and deep-dish varieties. Now think about all the good pizza we don't! It's tragic. Among the best pizza in the world, most of it resides within our five boroughs. When Gennaro Lombardi opened up shop in 1905, he set in motion the most delicious machine on Earth: the New York pizza machine. To this day, Lombardi's, John's, and Grimaldi's enjoy lines down the block while other amazing coal-fired pizzerias remain hidden gems awaiting your patronage. Slice joints like Joe's in the Village, New Park Pizza in Howard Beach, and L&B Spumoni Gardens in Bensonhurst helped define the quintessential New York street slice, but others in your own neighborhood have been slinging more than suitable replicas for generations. Kesté is the besté when it comes to serving traditional pies at the best Italian restaurants (where authentic customers order in actual Italian); and, if you can't get a reservation there, why not try somewhere that you can? Whether you want to avoid long lines, be in the know about the next big thing, or give a new shot to an overlooked favorite of yesteryear, here is the best New York pizza you haven't had (yet).
RECOMMENDED: Full guide to the best restaurants in NYC