Columbus Day in New York: The Columbus Day Parade and things to do
Find information about this year's Columbus Day Parade in New York, see photos of the pageantry from previous years and find more things to do.
By Time Out editors Thu Sep 27 2012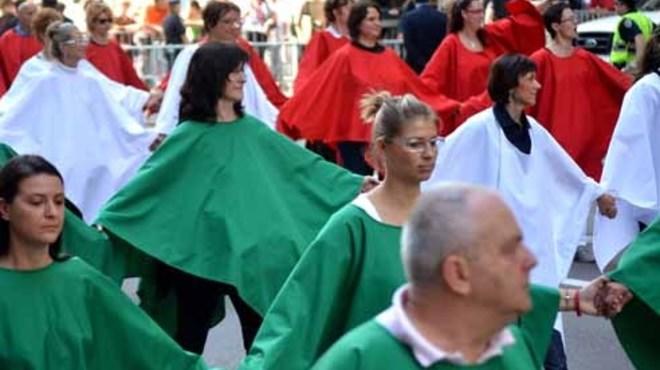 Columbus Day Parade Photograph: Marielle Solan
Capra, Scorsese, Cuomo, Snooki: We love our Italian Americans. Every October since 1929, we get to celebrate them on the anniversary of Christopher Columbus's greatest discovery—America (more or less). This year's Columbus Day Parade, on October 8, will feature Italian-music performers and the sounds of "Il Canto degli Italiani," the Italian national anthem. At least 2,000 participants are expected to march along Fifth Avenue, but each year more than a million people actually come to cheer. And if you're not much of a walker, opt for a close look at a statue of Columbus, reclining on Tatzu Nishi's comfy couches at the top of the Columbus Circle monument.—Anaïs Bordages
Things to do and places to visit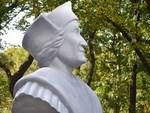 He may be one of the most popular failures in history, but 35,000 marchers and nearly 1 million spectators are expected along Fifth Avenue to mark the day when Christopher Columbus landed in the Americas and to celebrate the heritage of the Italian-American community. Sure, it isn't New York's glitziest parade, but where else can you catch the tarantella, a frenzied Italian folk dance?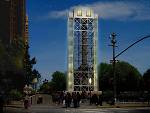 With the help of the Public Art Fund, the Japanese artist has built a living room atop the monument in Columbus Circle. The elevated platform gives New Yorkers a previously unseen view of Central Park and midtown, along with the opportunity to look the statue in the eye, recline on couches to watch TV and admire Nishi's custom-designed wallpaper of American pop-culture icons. Tickets to climb six stories to this home away from home are free, but must be booked in advance. (Elevator access is available for those who require special assistance.) Register via publicartfund.org.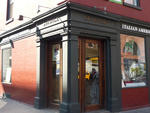 Though this institution originally opened in 2001, it has called its current location—in Banca Stabile, a 19th-century bank founded by Francesco Rosario Stabile—home since 2008. Fittingly, the building is in the heart of Little Italy. At the museum, you'll find a small permanent collection devoted to the history of Italian-Americans, as well as the occasional special exhibit.
The Institute provides NYC's Italian-American community with lectures, seminars, classes and other educational programming.
See all things to do on Columbus Day 2012
Related Columbus Day coverage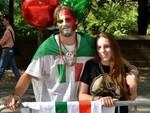 These two clearly do, but what does our survey say?
Share your thoughts