Top temp agencies in New York City
Want to earn cash without making a commitment? Have one of these staffing firms find you your next gig.
AccounTemps
AccounTemps is an employment agency devoted to the financial and accounting professions: It's a daughter company of Robert Half International, which was ranked by Fortune magazine as the most admired business in the temporary-help industry in 2009. Submit your rsum through AccounTemps' website to find a placement in financial analysis, inventory, payroll, general ledger and bookkeeping jobs. Someone will contact you once your application is received, but it never hurts to follow up with a phone call within the week. Locations throughout the city; visit accountemps.com for more info.
Adecco Staffing
Adecco receives thousands of rsums annually from job candidates in the United States, and it finds work for about 500,000 people nationwide each year. The global agency specializes in a range of industries, including marketing, creative, finance, publishing, fashion and administrative services. "Our clients are virtually every single Fortune 500 company," says public-relations specialist Vannessa Almeida. Visit the company's website to search current job openings and upload your rsum. 51 Fifth Ave between 45th and 46th Sts, suite 500 (212-391-7000, adeccousa.com)
AppleOne Employment Services
The NYC flagship branch of national outfit AppleOne has been placing temps and permanents in high-end media and finance positions in New York City since 1964. Apply online, or by phone. "We're highly invested in everyone who comes into our office," says regional vice president Marie Sclafani. "We assist our candidates in developing their rsum and preparing them for interviews so they can put their best food forward." 100 Wall St at Water St, seventh floor (212-697-6770, appleone.com)
Atrium Staffing
Atrium interviews 12,000-plus candidates per year and is able to place approximately 65 percent of them, mainly in fashion companies, marketing and advertising firms, pharma/biotech companies, not-for-profits and finance firms. Job lengths tend to vary (along with the heft of the paycheck), with temp wages beginning at $15 an hour, although exec positions obviously earn more. "Over 84 percent of our applicants are referral-based," says Atrium's marketing director, Jamie Parks. "We've also expanded in the past year and a half. Atrium has grown to include administrative support, creative, IT, science and health-care placements." Fit the bill? Apply online. 71 Fifth Ave at 15th St, third floor (212-292-0550, atriumstaff.com)
Bon Temps Personnel Agency
Turns out your college stint playing secretary at your dad's law firm wasn't for naught. Bon Temps legal staffing, alive and kicking since 1977, is always looking for new blood in the form of legal secretaries, word processors, proofreaders, paralegals, contract attorneys and executive receptionists. While they require two years of experience at a New York City law firm, expect approximately $18 to $45 per hour, depending on the position and your qualifications. To apply, e-mail a rsum and cover letter to Beatrice Kaufman at beatrice@bontempsny.com. 80 Broad St at Stone St, No. 500, (212-732-3921, bontempsny.com)
Career Group Inc.
When someone is moved to write a flattering haiku on Yelp about a temp agency, chances are the group has something going for it. CG deals with finance, advertising, real estate and fashion companies and places its temps in office, clerk, assistant, customer-service and managerial positions. President Susan Levine has more than 30 years of experience in employment agencies, and while she won't divulge names, she assures us that CG has "very desirable clients." The agency also offers 401k eligibility for employees who complete a year of service and 1,000 hours on assignment. Receptionists make $12 to $18 an hour, whereas admins rake in between $15 and $35 an hour. As Levine explains, "If you have the skills, there is a job for you." Interested parties can e-mail their resume and cover letter to CGINY@careergroupinc.com. 1212 Sixth Ave between 47th and 48th Sts (212-750-8188, careergroupinc.com)
Clarity
Established in 2000, Clarity caters to a wide array of industries, with most placements found in the finance, marketing and consulting sectors. Clients include Bank of America, Young & Rubicam and Forbes magazine, and gigs—which are often straight admin jobs—can run from one day to a year and a half, and pay from $15 to $25 an hour. Applicants should have good communication and computer skills, plus a corporate background. The staff can even set you up at its IT headquarters in San Francisco or Palo Alto, California, or at its newer Clarity Technology Partners division in Richmond, if you're not dead set on staying in NYC. Visit the company's website to apply online. 8 W 38th St between Fifth and Sixth Aves, suite 502 (212-404-8000, claritystaffing.com)
Core Staffing
Core's friendly, helpful staff screens 3,000 applicants annually; opportunities include jobs in office support, marketing, PR, HR and finance. Candidates can be just starting out (entry-level employees and recent grads) and should expect pay rates to correspond with the position (approximately $15 to $75 an hour). To apply, send your rsum to temp@employcore.com. 40 Wall St between Broad and William Sts, 16th floor (212-766-1222, employcore.com)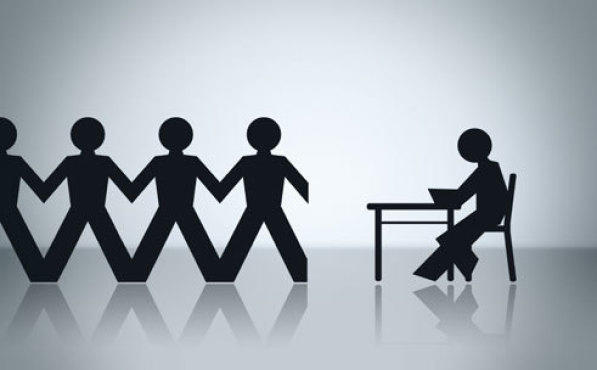 Kelly Services
This national agency was founded in 1946, and opened its first NYC office in midtown 12 years later. Today, Kelly Services receives thousands of applications from the New York metro area annually. "Approximately 20 to 25 percent of our jobs convert to full-time employment through our temporary-to-hire option," says Tom Lawrence, vice president of the New York City territory. "It provides the advantage of determining if the candidate and the employer are the right fit for each other." Kelly Services has placed people in Fortune 100 companies (based on the ranking from the annual Fortune 500 list) for positions including executive administrative assistants, receptionists, accountants, financial analysts, designers, desktop and help-desk support technicians, software developers, attorneys and paralegals. To review job openings or apply, contact a local office. 237 Park Ave between 45th and 46th Sts (212-949-5313) * 420 Lexington Ave between 43rd and 44th Sts, suite 200 (212-949-8545) * kellycareernetwork.com
Merlin Associates
Each month, Merlin hears from around 500 job hunters, and calls in about 100 for interviews. The staff finds jobs for 40 to 50 percent, in fields like administrative support, advertising, financial services, nonprofits, law, consulting, marketing and entertainment. To schedule an interview, e-mail your rsum and cover letter to info@merlinassociatesny.com. To get a leg up, executive director John Lyons recommends reaching out to someone who has found work through Merlin before. "About 50 percent of the people that come into the office are personally referred," he says. "If they don't fit the openings we have, we may be able to counsel them and direct them to another staffing firm more suited to their needs." 545 Fifth Ave between 44th and 45th St (212-983-3533, merlinassociatesny.com)
Professionals for Nonprofits
Those looking to save the world (and themselves, from bankruptcy) should check out Professionals for Nonprofits, an agency that's been placing temps in museums, universities, NGOs and philanthropic organizations since 1996. Positions are wide-ranging, and include fund-raising, finance, executive management, human resources, marketing, communications, information technology and administration. Once you're in, you can expect to get frequent calls, offering fill-in work for a day, a month or even six-month stretches. Lucky for you, temps in the nonprofit sector are currently in high demand, a trend that Rick Bressler, PNP's business development director, attributes to the "improving health of the economy." PNP's list of clients includes Doctors Without Borders, the American Red Cross, United Way and the American Museum of Natural History. Register online at nonprofitstaffing.com. 515 Madison Ave at 53rd St, suite 1100 (212-546-9091, nonprofitstaffing.com)
Temporary Alternatives
"Finance is leading the way here, but we'll [consider] anybody," says Temporary Alternatives account representative Regis Canning, and he's telling the truth. The company guaranteed face time: Anyone who submits a rsum is invited to the office for an interview with one of the reps. TA is able to get about a third of each month's 100 applicants placed somewhere, and the staff also offers rsum and interview help so that you can present yourself in the best light. "The rsum is paramount to getting people placed," Canning says. Submit yours to regis@tempalt.com or phil@tempalt.com. 295 Madison Ave at 41st St (212-779-7169, tempalt.com)
Temporary Staffing by Suzanne, LTD
Anyone who's looking for a nonmanagerial office support position (across the board, except for legal) should give Suzanne G. Davis's company a call. Founded in 1999, this proudly "100 percent woman-owned" agency is mainly fueled by word-of-mouth recommendations. College grads with prior office experience are preferred. "We're one of New York's most nurturing and supportive agencies," Davis says. Meetings are by appointment only, so e-mail info@suzannenyc.com with a rsum, cover letter and how you heard about the company to book some face time. (212-856-9500, suzannenyc.com)
TemPositions
This Midtown East outfit has been open since 1962, and receives about 100 applications each week. "We try to respond to all of them," says marketing production coordinator Brian Rosenblatt. "If [someone] takes the time to apply, we give them the courtesy of responding with a phone call to see where their talents lie." About one in three applicants are hooked up with jobs across a dozen divisions. TemPositions finds candidates for general office support staff, and the company's affiliates work on the rest: IT jobs are filled through CompuForce; school staffing with School Professionals; social service and nonprofit staffing with TemPositions Health Care; and waiters, bartenders and culinary placements are through TemPositions Eden Hospitality. A branch on Long Island also deals with warehouse and engineering positions. Send rsums to info@tempositions.com; the agents will contact you if there's an availability that fits your skill set. 420 Lexington Ave between 42nd and 43rd Sts, 21st floor (212-490-7400, tempositions.com)
Taylor Hodson Inc.
The 100 to 200 rsums submitted through Taylor Hodson's website on a daily basis are reviewed within 24 hours, and at this fast-paced agency, the squeaky wheel gets the grease. According to Ed Reagan, director of temporary staffing, following up with a phone call after a few days will increase your chances of being one of the 50 job hunters asked in for an interview each week. Hodson's placements include temporary, permanent and temp-to-perm positions, concentrated in administrative and clerical support. The average length of a gig is a week or two, but they range from a day to a month. 133 W 19th St between Sixth and Seventh Aves (212-924-8300, taylorhodson.com)
Wall Street Services
As the name implies, Wall Street Services is geared toward finding its applicants jobs in the finance industry. But if that's what you're looking for, be warned: You have to be on your game from the start. Anywhere from 10 to 30 applicants are called in for interviews out of the 400 to 700 rsums submitted per week. Talented job hunters can expect to get hired for positions in banking, trade operations or project management. WSS is prohibited from disclosing exactly which companies it works with, but CEO Peter Laughter says WSS has done business with nearly every major investment bank on Wall Street. Upload your rsum to the website, and someone will contact you if you're suited to an opening. 11 Broadway between Battery Pl and Morris St, suite 910 (212-509-7200, wallstreetservices.com)