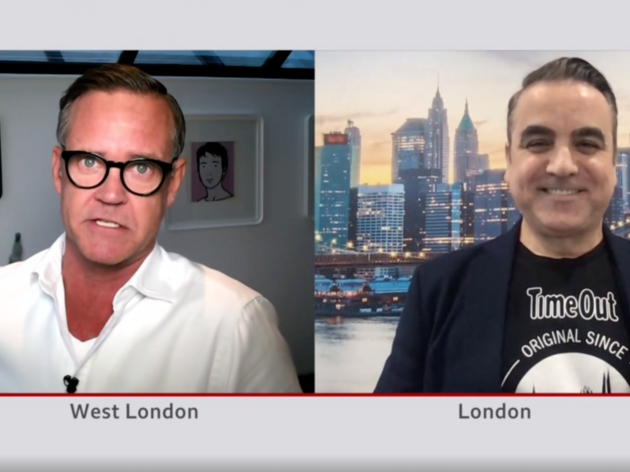 Time OUT CEO future-proofs the business by reflecting on its Time IN
Posted: Thursday August 27 2020, 8:13am
Time Out Group CEO, Julio Bruno says:
"For more than 50 years we've been helping people go out better. From our website to our newsletter and offers platform, from our magazine to our social channels and of course our growing Time Out Markets - we exist to help people explore and enjoy cities all over the world.
So when a global pandemic hit and everything went into lockdown, Time OUT quickly adapted to Time IN and content pivoted to guide our millions of readers through an unprecedented time and 'go out' while at home, with the best things to do, learn, order-in and stream online – and to stand in solidarity with local businesses and communities.
Launching Time IN required a transformation in our publishing and content strategy. Overnight, our print product ceased. It was vital that we pivoted to a social-first publishing model, which became essential for driving user engagement and traffic growth, which we saw an unbelievable increase of 300% and website audiences grew 10% YoY during March to July. We focused on breaking down new lockdown rules, covering positive news stories, and listing all the best things to do from home. We built major editorial campaigns called 'Love Local' and 'Time In Awards' to support local businesses and champion local heroes. This saw our month on month audience grow in spite of our usual relevant search interest being down 30%.
Commercially we faced a huge task. It was essential our new mission and products were out in the market and clearly understood by advertisers. This resulted in Time Out's largest ever digital campaign with PayPal called #KeepTheChange, Time Out becoming the main sponsor of Global Pride, Instagram supporting our Love Local campaign with Experience:LDN and Experience:NYC virtual festival and more. Not only that but our e-commerce offerings changed drastically - consumers went from buying outdoor activities to things they could do at home or while 'staycationing' - our Airbnb sales have shot up for 2021 and beyond. It is a long term project but we are seeing advertisers return slowly but surely, as we offer a platform that speaks to a very loyal and continually engaged city-focused audience.
Now that cities around the world are reopening, Time Out has switched back from Time In to bring a bit of normality to the streets of London, Barcelona and Madrid with our iconic Time Out magazine. With the future of print, we still see it being a big part of our offering when and where there is demand from audiences and advertisers. But for now, we see that our audience is discovering the best of their city online.
We are also excited that five of our Time Out Markets are now open and operating in Lisbon, Montreal, New York and Boston again, with Chicago opening its doors yesterday! People miss being out and we are seeing them return to the open plan, safe and cultural experiences of our markets. We've also received an influx of requests from Real Estate owners from around the globe, who are thinking about their long-term strategy. They are reaching out to us to discuss potential new Time Out Market openings, as they seek new and exciting solutions to entice quality footfall to their sites and bring 'the taste of the city' to locals and visitors. By collaborating with us, they are helping to reimagine the retail, restaurant and bar experience for the next few years to come. We have a lot to look forward to in the near future with the openings of our Time Out Markets in Dubai, Prague, London, Porto and more.
Our cities are a multicultural melting pot and we aim to reflect that diversity in our pages and our website. That's what our beloved, late-founder Tony Elliott was always very keen to do and partly why people love the Time Out brand, which we aim to continue - the legacy he built - for everyone to enjoy the best of the city."
See further interviews on the Time In pivot and the future of Time Out Group below:
BBC World News, 'Talking Business Programme' with Aaron Heslehurst