Heads up! We're working hard to be accurate – but these are unusual times, so please always check before heading out.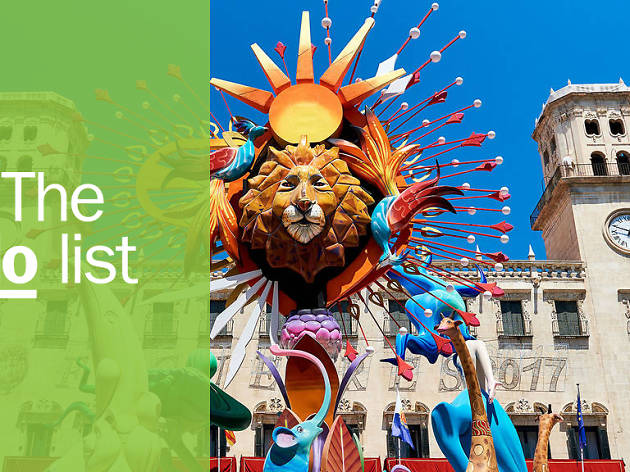 11 fun things to do in Alicante
Gorge yourself on montaditos before hitting a perfect beach when delving into the best things to do in Alicante
This city in Spain has got a lot going for it: gorgeous, sandy beaches flanked by promenades, an exuberant old town packed to the gills with tapas bars and restaurants, a clutch of cultural attractions covering everything from archaeology to contemporary art and a whole list of fun things to do in Alicante. Yes, somehow, this engaging and thoroughly authentic town is often overlooked in the mad dash to the resorts of the Costa Blanca on the southeastern coast of Spain. Don't dash with the rest of them: there are so many great things to do in Alicante—especially if you hit the city during one of the big festivals that take over the area, like the fabulously fiery Hogueras in June.
Done something on this list and loved it? Share it with the hashtag #TimeOutDoList and tag @TimeOutEverywhere.
Find out more about how Time Out selects the very best things to do all over the world.
Best things to do in Alicante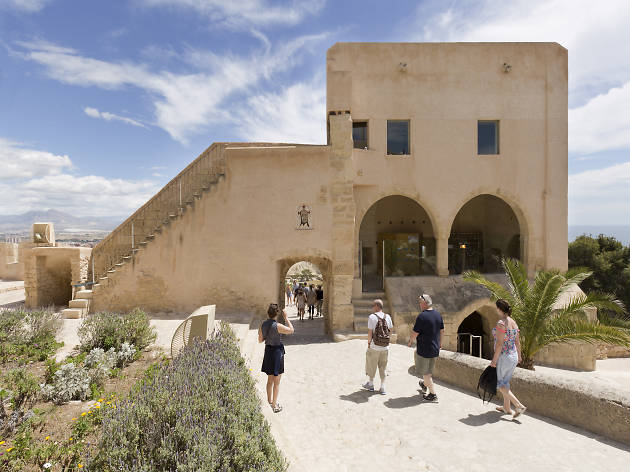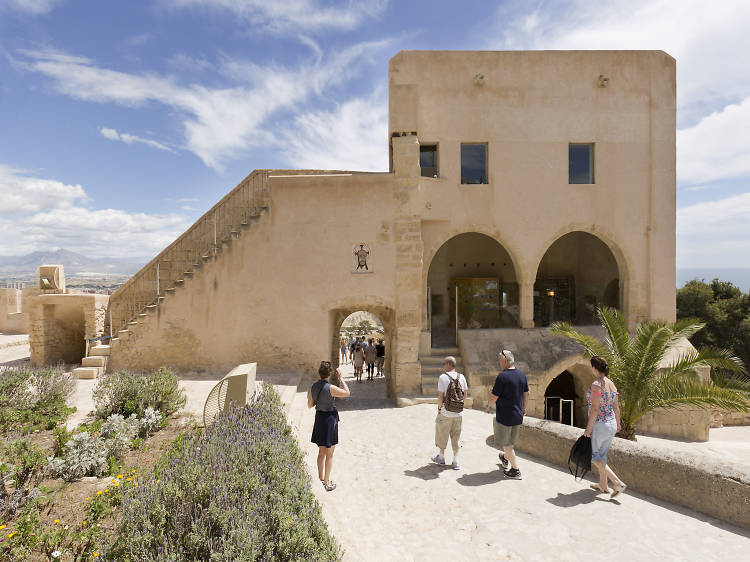 Photograph: Shutterstock
What is it? You can take the lift, or, better, stroll up through the modern Parque de la Ereta, to reach this mighty cliff-top castle. Built over a ninth-century Arabic fortress, the current construction dates to the eighteenth century, and is home to the city's history museum.
Why go? The views from up here are truly extraordinary, and all the more worth it if you've opted for the sweaty climb uphill rather than the lift. You can march across parade grounds, soak up the views, and stop for a well-deserved cold drink at the café.
Photograph: Cervecería Sento Rambla
2. Cervecería Sento Rambla
What is it? The smaller, and most atmospheric, of two neighbouring outposts of this popular tapas bar, this tiny spot is always packed to the rafters with a friendly local crowd. Some of the city's best and most creative tapas are dished up by wise-cracking waiters.
Why go? Get there at opening time to be sure of a spot in one of Alicante's best loved institutions. The montaditos (slices of baguette with all kinds of toppings) are a staple, and the award-winning version with beef loin, foie gras and rocket is simply divine.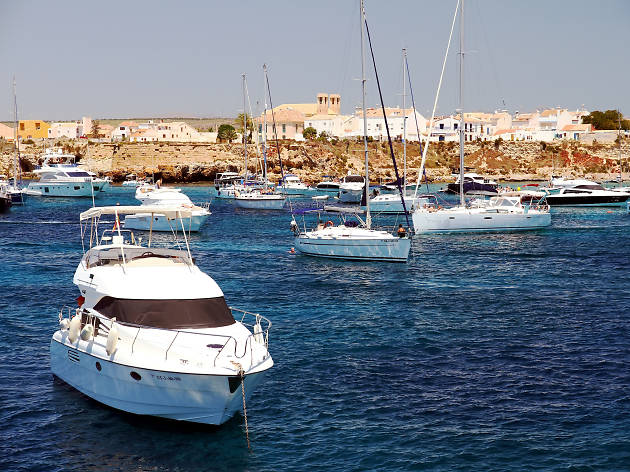 Photograph: Shutterstock
What is it? Take the boat out to the scrubby, windswept island of Tabarca, which was once a pirate lair. Now the two-kilometre long island is a marine reserve, and its rocky coastline is perfect for exploring with a snorkel.
Why go? Pack a picnic and explore this tiny island, a designated marine reserve famous for its crystal clear-waters and bird life. Relax at a café in the miniature town, then scramble around the coast to find your own secret cove.
Photograph: Concatedral de San Nicolás de Bari
4. Concatedral de San Nicolás de Bari
What is it? Alicante's grandest church is a restrained, late-Renaissance affair built between the sixteenth and eighteenth centuries over the remains of an older church and mosque. It's dedicated to Alicante's patron saint, whose statue occupies a lavishly decorated baroque chapel.
Why go? This beautiful co-cathedral, with a huge dome punctuated by an oculus, was designed by Agustín Bernardino, a disciple of the great Juan de Herrera. It features the master's pure, graceful lines and lack of adornment – although if that's your bag, you'll also find some giddy baroque chapels.
Photograph: Basilica de Santa María
5. Basilica de Santa María
What is it? Alicante's oldest church sits pretty on a charming square in the old town. Behind its fanciful baroque façade is a cool, vaulted gothic interior that dates from the fourteenth century, and contains a much-venerated sculpture of Santa María.
Why go? Escape the crowds in the busy little old town and step back in time at this pretty basilica. The portal is a masterpiece of baroque (you can admire it from the terrace of the Sampa Picnic bar opposite), and inside you'll find a gilded rococo altarpiece and a beautiful white Carrara marble font.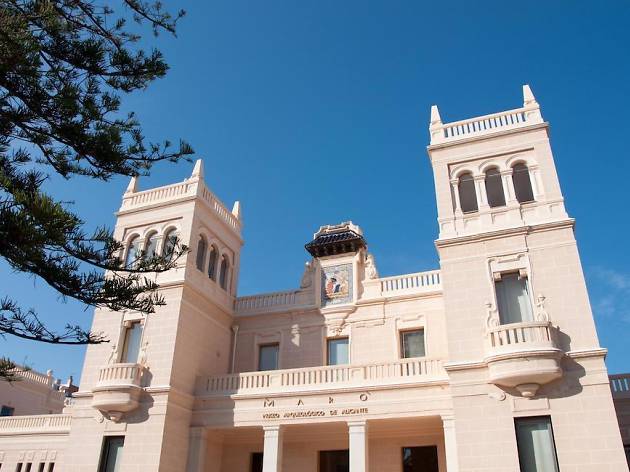 Photograph: MARQ
What is it? This is Alicante's ultra-modern archaeology museum, which brings the city's history to life with lots of interactive bells and whistles. It's located near the Roman ruins of Lucentum, on the edge of the city, and handily placed for a trip to the Albufereta beach afterwards.
Why go? This is a great way to get an overview of Alicante's history, with dramatically lit displays of ancient bones, amphorae, coins and ceramics that make the past come alive. Plus, you also get to see how archaeological digs work.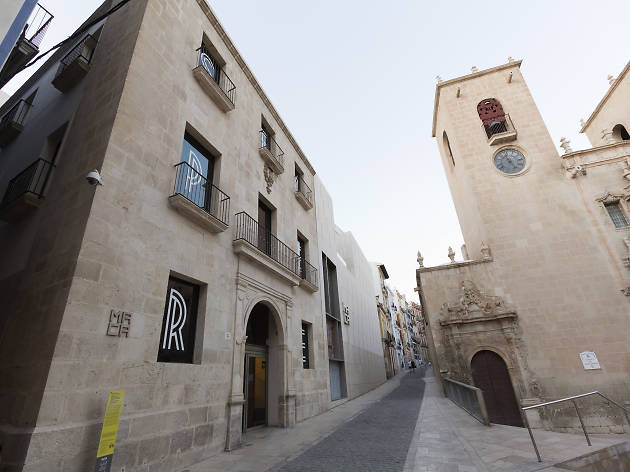 Photograph: Shutterstock
7. Alicante Museum of Contemporary Art
What is it? Alicante's oldest civil building – the seventeenth-century Casa de la Asegurada – has been spectacularly extended and renovated to hold an excellent collection of modern and contemporary art. Its excellent twentieth-century collection includes works by Miró, Picasso and Dalí.
Why go? The core of this museum's collection – twentieth-century artworks by all the major Spanish greats – was donated by Eusebio Sempere, whose own extraordinary kinetic works also form a large part of the exhibits. They have recently been complemented by the beautiful paintings of Juana Francés.
Photograph: Santa Cruz
What is it? Alicante's Casco Antiguo is an appealingly higgledy-piggledy maze of narrow, mostly pedestrianized, squares and lanes. Its most delicious corner is the Santa Cruz district. It's charmingly run down, with steep stairways and alleys winding past colourful houses spilling over with flowers.
Why go? The Santa Cruz neighbourhood is one of Alicante's most authentic, and its narrow lanes are dotted with atmospheric spots for drinks and tapas. Locals parade with crosses decorated with flowers for the Cruces de Mayo (early May) and its eighteenth-century sanctuary is a focal point of the Easter Week celebrations.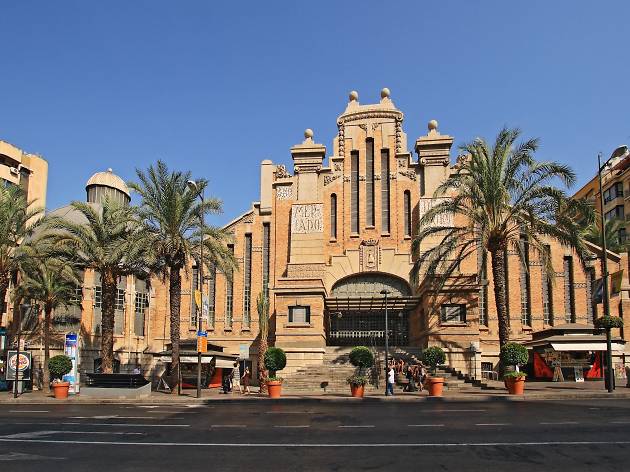 Photograph: Shutterstock
What is it? A gorgeous turn-of-the-twentieth-century covered market, this has an eye-popping collection of stalls, selling everything from fresh fruit and veg to just-caught seafood and much more. But perhaps best of all are the counter bars and cafés, a cult spot for afternoon tapas with young locals.
Why go? Stock up on picnic goodies and souvenirs (maybe some Iberian ham, olives or cheese – most places will vacuum-pack it for you), or just enjoy a browse through this colourful, local institution. Then relax with some tapas at one of the cafés – the Tapeta del Mercat is a top choice.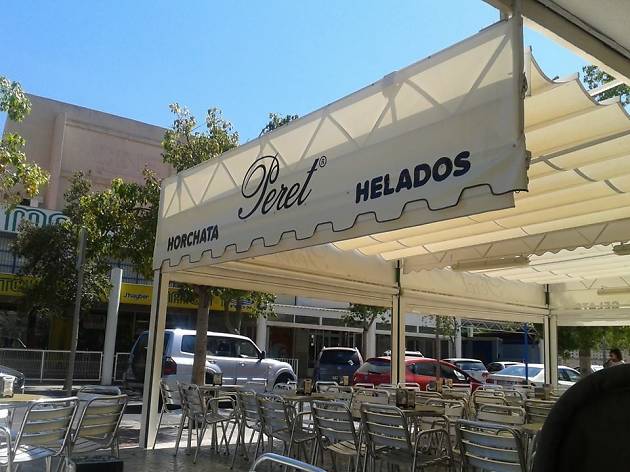 Photograph: Kiosko Peret
What is it? Alicante's prettily tiled esplanade is a perennial favourite for the evening paseo: that moment when the sun finally loses its heat and everyone comes out for a stroll. Stop for a chilled horchata – the creamy summer drink made of chufa nuts – at this 90-year-old institution.
Why go? There's nothing nicer than joining in with the evening paseo, and nowhere is better than Alicante's seafront Kiosko Peret. The spot, with its breezy little terrace, is ideal for a delicious ice-cream or a glass of ice-cold horchata.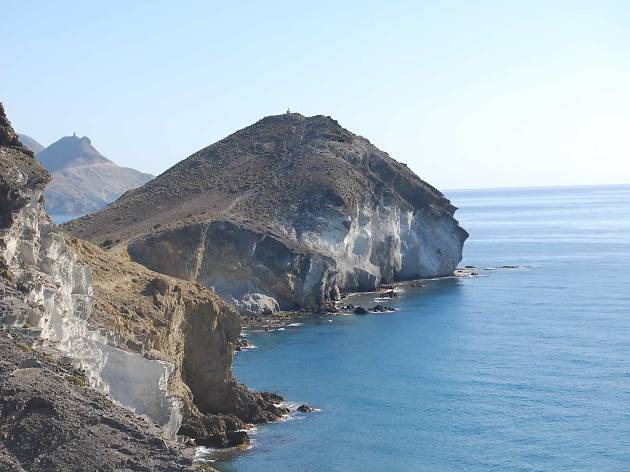 Photograph: Cabo de la Cuerta coves
11. Cabo de la Cuerta coves
What is it? Alicante boasts a gorgeous coastline, with scores of pale sandy beaches to choose from. Playa del Postiguet is handiest for the city centre, and the endless Playa de San Juan is where you'll find all the nightlife, but the little Cabo de la Cuarta coves are perfect for escaping the crowds.
Why go? These rocky inlets are not really beaches at all: rather, they are a series of coves fringed with flat rocks where you can spread out your towel or slip into the sea. Popular with nudists or just anyone who wants to escape the hurly burly, they're also a romantic spot to watch the sunset.