Business services in Amsterdam
Make sure you don't leave for Amsterdam without checking this list of need-to-know information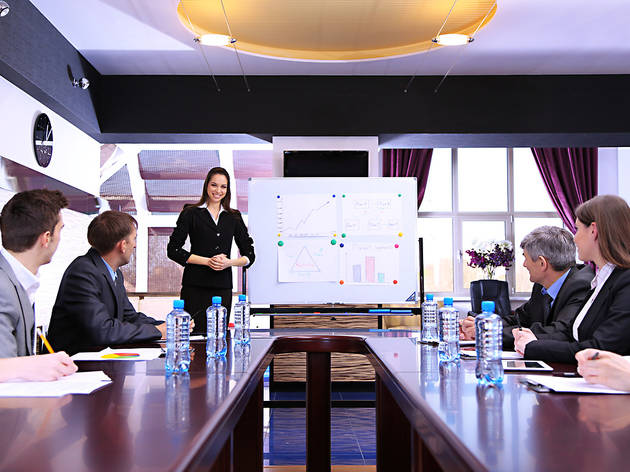 Amsterdam is a fantastic destination for those in search of great shops and markets, delightful bars and pubs and coffeeshops that serve cannabis alongside the caffeine. But it's also a place for business, which is why we've put together this list of the most important details for those visiting Amsterdam for work rather than pleasure.
Conventions and conferences
Congrex Convention Services
AJ Ernststraat 595, Southern Canal Belt (504 0200/www.congrex.nl). Tram 5/Metro 51. Open 9am-5.30pm Mon-Thur; 9am-5pm Fri. Credit AmEx, DC, MC, V.
Specialists in teleconferencing. Phone for information and prices.
RAI Congresgebouw
Europaplein 8-22, Zuid (549 1212/www.rai.nl). Tram 4, 25/NS rail RAI Station. OpenOffice 9am-5.30pm Mon-Fri.
A congress and trade fair centre in the south. The building contains 11 halls and 22 conference rooms that can seat up to 1,750 people.
Stichting de Beurs van Berlage
Damrak 277, Old Centre: Old Side (530 4141/www.beursvanberlage.nl). Tram 4, 9, 14, 16, 24, 25.Open 9am-5pm Mon-Fri.
Used for cultural events and for smaller trade fairs. Berlage Hall is a meeting and conference venue for between ten and 2,000 people.
Couriers and shippers
FedEx
0800 022 2333 freephone/500 5699/www.fedex.com/nl_english. Open Customer services 8am-6.30pm Mon-Fri. Credit AmEx, DC, MC, V.
TNT
0800 1234/www.tnt.com. Open 24hrs daily. Credit AmEx, DC, MC, V.
Office hire and business services
Avisco
Stadhouderskade 156, the Pijp (671 9909/www.acsavcompany.com). Tram 3, 4, 16, 24, 25.Open 8am-5pm Mon-Fri. Credit AmEx, MC, V.
Slide projectors, video equipment, screens, cameras, plus overhead projectors, microphones and tape decks hired out or sold.
Euro Business Center
Keizersgracht 62, Western Canal Belt (520 7500/http://eurobc.nl). Tram 1, 2, 5, 13, 14, 17. Open 8.30am-5pm Mon-Fri. Credit AmEx, DC, MC, V.
Office leases from one day to two years, virtual offices, meeting rooms and secretarial services.
World Trade Center
Strawinskylaan 1, Zuid (575 9111/www.wtcamsterdam.com). Tram 5/NS rail Amsterdam Zuid-WTC Station.OpenOffice & enquiries 9am-5pm Mon-Fri.
Offices let for long or short term and assorted business services available, including secretarial.
Translators and interpreters
Amstelveens Vertaalburo
Ouderkerkerlaan 50, Amstelveen (645 6610/www.avb.nl). Bus 65, 170, 172.Open 9am-5pm Mon-Fri. Credit No credit cards.
Translation and interpreter service for most languages.
Mac Bay Consultants
PC Hooftstraat 15, Museum Quarter (24hr phoneline 662 0501/www.macbay.nl). Tram 2, 3, 5, 12.Open 9am-7pm Mon-Fri. Credit No credit cards.
Specialists in financial and legal document services.
Useful organisations
American Chamber of Commerce
Schiphol Boulevard 171, 1118 BG Luchthaven Schiphol (795 1840/www.amcham.nl).Open 9am-5pm Mon-Fri.
British Embassy
Commercial Department, Lange Voorhout 10, 2514 ED, The Hague (070 427 0427/fax 070 427 0345/www.britain.nl).Open 9am-5.30pm Mon-Fri. Enquiries 2-4pm Mon-Fri.
Amsterdam consulate.
Commissariaat voor Buitenlandse Investeringen Nederland
Bezuidenhoutseweg 16A, 2594 AV, The Hague (070 379 8818/fax 070 379 6322/www.nfia.nl).Open 8am-6pm Mon-Fri.
The Netherlands Foreign Trade Agency: the first port of call for businesses relocating to Holland.
Euronext (Stock Exchange)
Beursplein 5, Old Centre: New Side (550 5555/www.euronext.com). Tram 4, 9, 14, 16, 24, 25.Open free tours; email to book.
Stock for listed Dutch companies is traded here, plus Nederlandse Termijnhandel, the commodity exchange for trading futures, and Optiebeurs, the largest options exchange in Europe.
EVD: Economische Voorlichtingsdienst
Juliana van Stolberglaan 148, 2595 CL, The Hague (070 778 8888/www.hollandtrade.com). Open 8am-5pm Mon-Fri.
Dutch Agency for International Business and Cooperation which incorporates the Netherlands Council for Trade Promotion (NCH), both handy sources of information. You need to make an appointment in advance; don't turn up on spec.
Kamer van Koophandel (Chamber of Commerce)
De Ruyterkade 5, the Waterfront (531 4000/fax 531 4799/www.kvk.nl). Tram 1, 2, 4, 5, 9, 13, 16, 17, 24, 25.Open 8.30am-5pm Mon, Tue, Thur, Fri; 8.30am-8pm Wed.
Lists of import/export agencies, government trade representatives and companies by sector.
Ministerie van Buitenlandse Zaken
Bezuidenhoutseweg 67, Postbus 20061, 2500 EB, The Hague (070 348 4787/fax 070 348 4787/www.minbuza.nl).Open 9am-12.30pm Mon-Fri for the legalisation of documents.
The Ministry of Foreign Affairs. Detailed enquiries may be referred to the EVD (see above).
Netherlands-British Chamber of Commerce
Oxford House, Nieuwezijds Voorburgwal 328L, Old Centre: New Side (421 7040/fax 421 7003/www.nbcc.co.uk). Tram 1, 2, 5, 13, 14, 17.Open 9am-5pm Mon-Fri.
More information on Amsterdam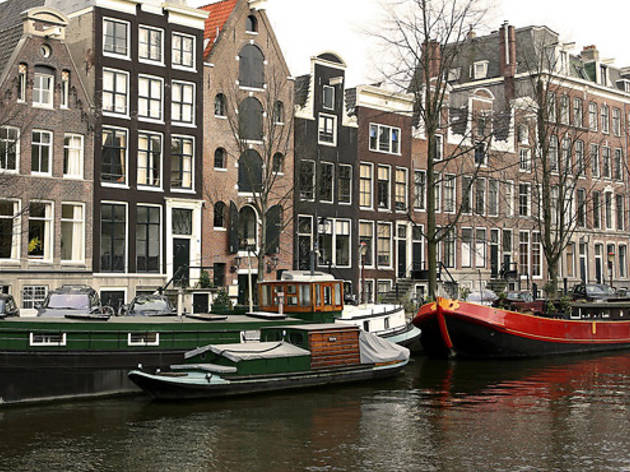 Visiting Amsterdam? Here's where you'll find all of the essential information you have to know before exploring the best things to do in the city, from work restrictions to religion, drug laws and etiquette to the age restrictions in the finest Amsterdam bars and pubs.