Gaudí Barcelona: Ten of the architect's greatest hits
This list is a guide to the architectural masterpieces by Catalonia's most famous son Antoni Gaudi in Barcelona. These incredible works of art are a testament to his creative and innovative eye that has truly shaped this city.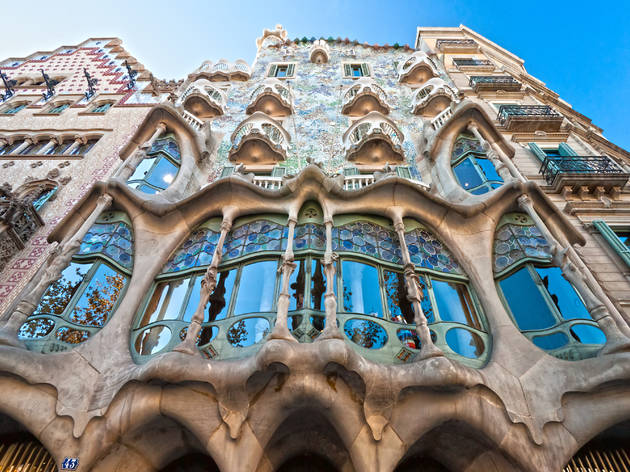 You're likely familiar with Gaudí's masterwork La Sagrada Família or even his stone treasure, La Pedrera, but the modernisme king's unique style can be seen in architectural wonders dotted around Barcelona. No matter if you're taking in Casa Batlló or wandering the paths of Park Güell, you can see the influence of Gaudí's three greatest passions – architecture, nature and religion. But it's in the details where the architect truly shines. Each of his characteristic mediums – wood, wrought iron, ceramics and stained glass – are seamlessly intertwined to tell a story of life, death and the faith in between.
RECOMMENDED: Full guide to the best things to do in Barcelona
Gaudi's greatest masterpieces
From Incredible Attractions to Incredible Food
When you're out exploring all the best things to do in Barcelona, you're bound to get hungry. And when you're looking for tapas, you'll see menus boasting them just about everywhere you turn in the Catalan capital. The choice can be overwhelming, and nowhere else but Barcelona boasts tapas in such variety – but this can apply to quality as well as the dishes on offer. Here are the restaurants, cafés, bodegas and tapas bars serving the best mini-meals in Barcelona.RECOMMENDED: Patatas bravas: the best in Barcelona