Heads up! We're working hard to be accurate – but these are unusual times, so please always check before heading out.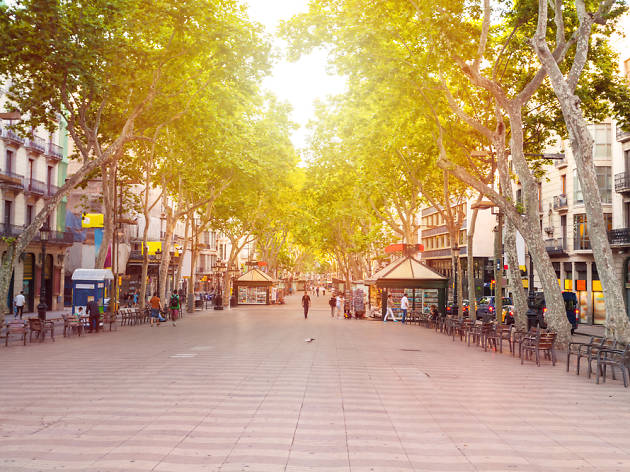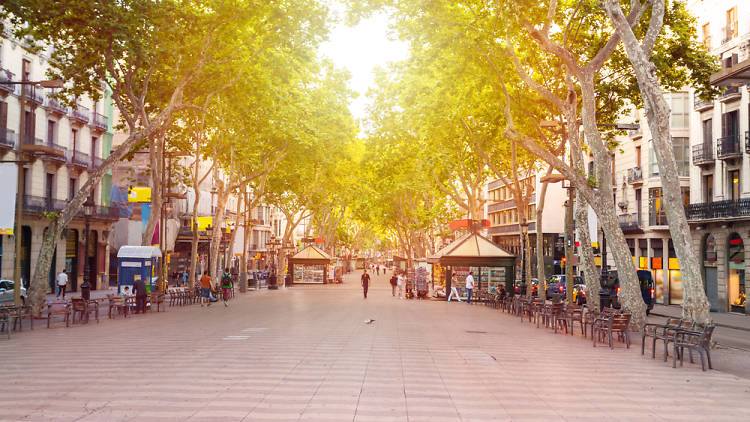 The 16 best things to do on La Rambla in Barcelona
Discover the best things to do on La Rambla, Barcelona's most famous street – including art, theatre, shops and delish food
Looking for the best things to do on La Rambla? You'll inevitably wander along Barcelona's most famous boulevard at some point – so use this as your whistlestop guide.
This 1.2km boulevard starts at Plaça de Catalunya and ends at the statue of Christopher Columbus down by the port. Nowadays, you won't see any caged animals being sold on La Rambla (this was banned in 2006), but you will notice that its various sections were named after saints (like Santa Mònica, or Sant Josep, whose stretch is also known as La Rambla dels Flors), a reference to the period between the 16th and 18th centuries when the street was lined with churches and convents. While none of these remain, the Barcelona Cathedral, with its breathtaking neo-Gothic façade and rooftop gargoyles, is just a short walk away.
Aimed at long-time Rambla ramblers and first-timers alike, this is your guide to the best things to do, places to shop, restaurants, bars and cafés to stop in, attractions and monuments to admire along a street that's unlike any other.
RECOMMENDED: Full guide to the best things to do in Barcelona
Best things to do on La Rambla in Barcelona
Encircled by the neoclassical Plaça Sant Josep, the Boqueria doesn't boast the imposing iron superstructure of the Born market, or the grandeur of Sant Antoni. But it's become the most flamboyant and busiest market in the city, bringing together long-term residents and newcomers, vendors of local produce and importers of exotic delicacies, chefs in search of the finest ingredients and tourists in search of a market-fresh meal or snack. The Boqueria is Barcelona's true centre of gravity.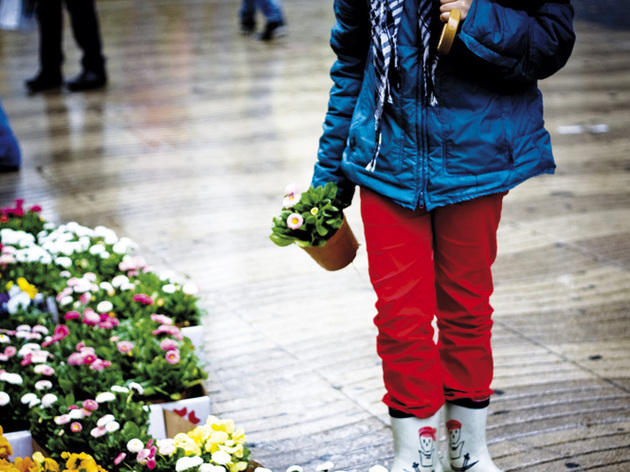 Flower-sellers have been adding a splash of colour to La Rambla for centuries. Celebrated in prose by playwright Josep Maria Sagarra, in song by Miquel Porter and Joan Manuel Serrat, and the inspiration for painters like Ramon Casas, the flower-sellers are an essential part of La Rambla's heritage. As Serrat sings in 'Floristes de les Rambles', 'flowers for tourists, flowers for lovers, flowers for the rich and the poor...'
Put your preconceptions aside: a night at the opera can cost less than tickets to see the 'in' band of the moment. And though the Gran Teatre del Liceu is known as an opera house, you can also get your culture on with a ballet, and occasionally, indeed, concerts – featuring not just classical but pop music as well. So why not pay a visit to Barcelona's great temple of song?
It's a great plan to start at the top of La Rambla and make your way down. Though some are prone to doing the opposite, meaning you can start early in the morning with a climb up the monument to Christopher Columbus (don't worry, there's a lift), taking advantage of the quiet morning hours to feast your eyes on the city below: the Gothic Quarter, the Raval, Montjuïc, La Rambla itself, and the glistening Mediterranean. Whether Columbus himself has fallen out of favour, or whether he's not in fact pointing in the direction of the New World, you really can't beat those views.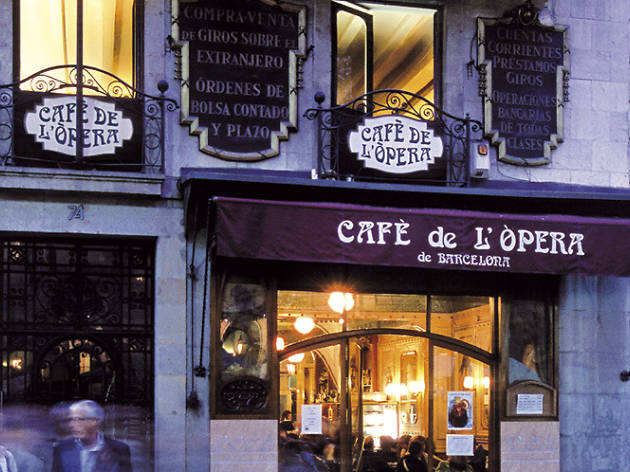 Cafè de l'Opera has stood the test of time, still in the same spot on La Rambla where it first opened its doors in 1929. With its lovely stained-glass windows, this café harks back to the days of the old Viennese coffeehouses, and the quality of coffee served is much higher than many modern equivalents. One of Barcelona's few remaining historical cafés, it opened in the 18th century as a tavern, before being converted to a 'chocolatería' a century later. More recently, it's been treated to a very Barcelona modernista makeover. When the weather suits, there's nothing better than having chocolate with churros on the terrace and doing some of the best people-watching of your life.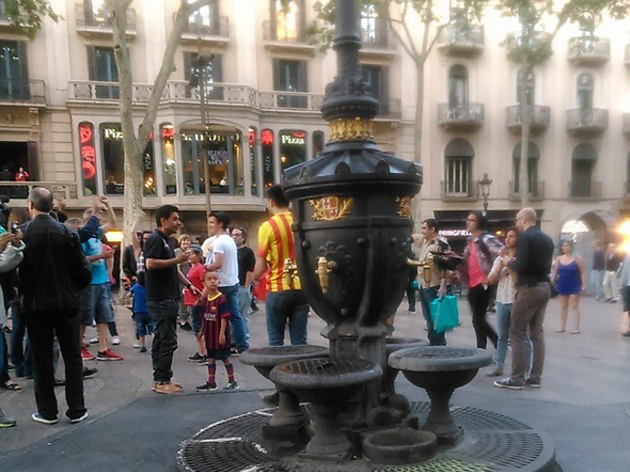 If you're having so much fun in Barcelona that you're already planning your next visit, Canaletes fountain at the top of La Rambla could help make your holiday dreams come true. Legend has it that if you take a drink here, you're guaranteed to return to Barcelona. The fountain has an interesting history linked to the city's water supply that dates to the 15th century, and in its more recent past, it's been a place for Barça fans to gather since 1930 to celebrate their team's wins. It's also a popular place for friends to meet when heading into town.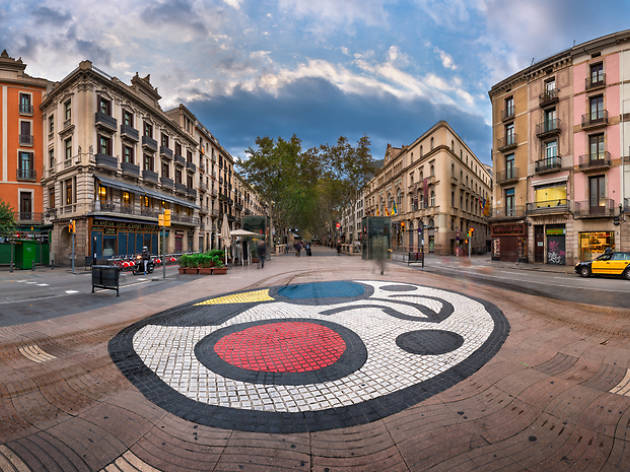 Photo: Shutterstock
Right in the centre of La Rambla is an enormous mosaic by one of Barcelona's most famous artists, and you've probably already walked over it without even noticing. Don't worry, that's what Joan Miró intended when he created his piece in the pavement, but now that you know, why not head back over for a bit of free art appreciation. The mosaic, constructed in 1976, is unmistakeably Miró, with its circular shape and use of primary colours (red, blue and yellow) on white with thick black lines. Look carefully for the single tile that bears Miró's signature.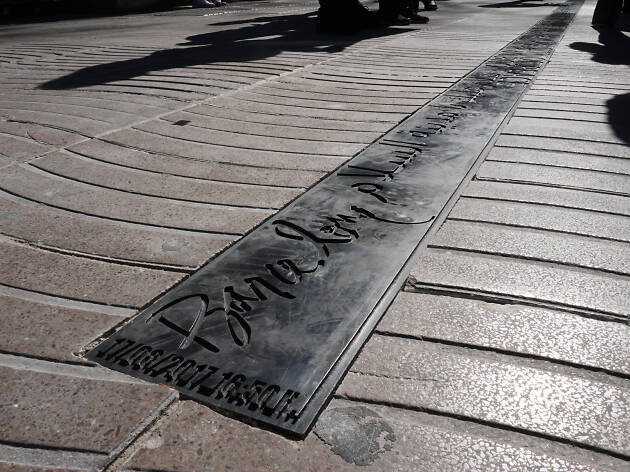 Photo: Marc Andreu
8. 2017 terrorist attack memorial
On August 17, 2017, Barcelona's most emblematic street fell victim to a terrorist attack that resulted in the death of 15 individuals and over 100 more with injuries. To honour them, on March 4, 2019, the City of Barcelona unveiled a 12-metre-long memorial on La Rambla next to the Joan Miró mosaic, where the speeding van used as a weapon finally came to a stop. The memorial bears a simple message denouncing violence – 'Peace come upon you, oh city of peace' – in four languages: Arabic, English, Catalan and Spanish. It also features an engraving of the 'Barcelona' drawing by Frederic Amat that became a symbol against violence in the days after the attack. Take a moment to stop, look down and pay your respects.
For decades, the Antiga Casa Figueras, probably the prettiest modernista shop in the city, was a pasta-makers. In the 1980s it was acquired by the Escribà family, who restored it and turned it into a branch of their patisserie empire: now the cakes on display are as delicate and elaborate as the mosaics on the façade. Morning coffee and a pastry on their terrace in Carrer Petxina are ingredients for a great start to the day. Though don't feel you have to stop at breakfast.

One of Barcelona's more quirky museums, the Museu de Cera is this city's attempt at a wax museum. The collection hasn't been updated for a while, and you'll see old film stars even the grandparents of Generation Z might not remember, popes, politicians, dictators, and Antony and Cleopatra in the apparent form of Richard Burton and Elizabeth Taylor. While the contents of the Wax Museum make for a fun, if not bizarre, visit, the big attraction is where it's housed. Walking down the Passatge de la Banca towards Elies Rogent's 19th-century building is like stepping into the perfect stage set for a horror story…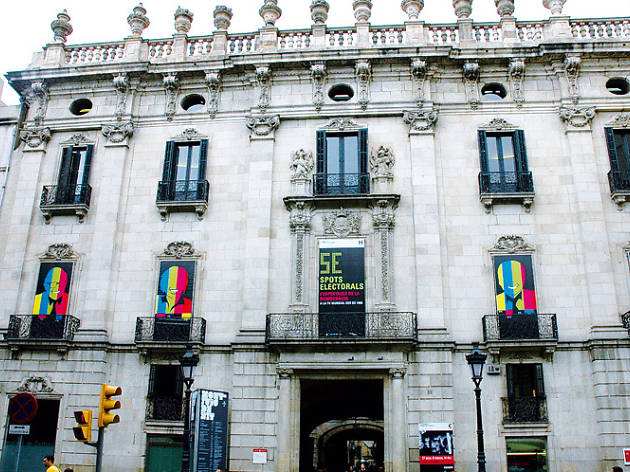 It's all about image at La Virreina, located in an 18th-century palace built for a Viceroy of Peru and named for his wife ('virreina' is Catalan for vicereine). You've got not reason not to stop in and admire the architecture and adorning sculptures, as there's no admission fee, and that means you get in free as well to the exhibitions. All about the visual, the works on display are most often photography and paintings, as some moving images. While you may not be interested in attended courses, workshops or talks also offered in the prorgamme, you might find other activities on when you pop in, such as live music or other performances.
A well-kept secret – unless you happen to have Galician relatives – Barcelona's Galician Centre (Centro Galego de Barcelona) was established some 70 years ago, in one of the magnificent apartments of the Güell family residence (yes, that family, from the Palau and the Park also named after them). As well as the library and the majestic hall for members' activities, the CGB has a bar and restaurant where you can try fantastic Galician cooking at extremely reasonable prices.

One of La Rambla's more provocative attractions, the Museu de l'Erotica claims to have been set up for educational purposes, as it attempts to teach visitors about the theme of eroticism throughout history. Home to more than 800 pieces, the museum aims to demonstrate how different cultures have understood what's sexy, through recreational and even religious objects from ancient Roman times to the early 1920s. If you find you're not so tempted by a side of history rarely covered in conventional textbooks, bear in mind that the museum does offer free cava to its guests.
Sheet music for flute, harp, organ – classical or modern: if Casa Beethoven doesn't have it in stock, they'll find it for you. Tucked away round the corner from the Palau de la Virreina, this is one of the city's musical treasures, a fixture since 1880. If you're looking for an original gift or souvenir, pick up something here for the musicians in your life.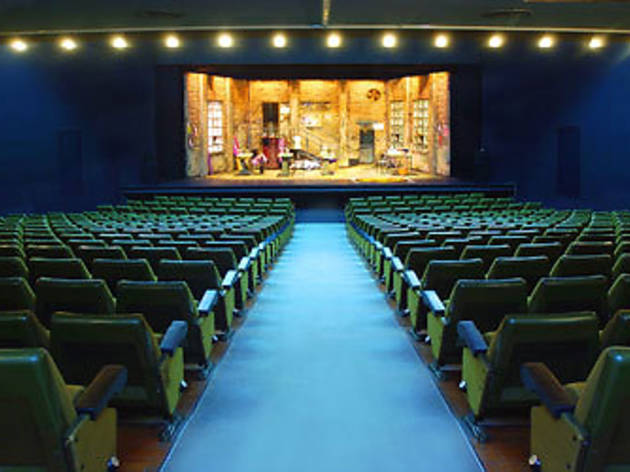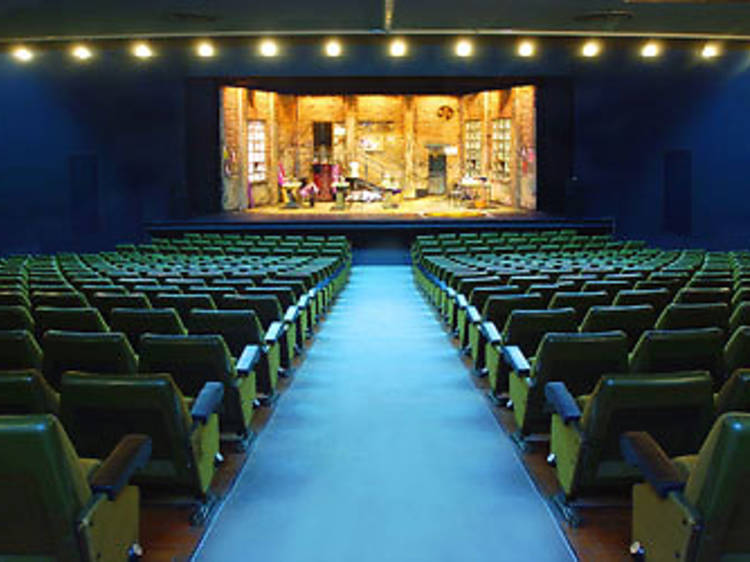 The building where the Poliorama Theatre now stands first opened in 1899 as a cinema, and changed hats over the years until it ended up as a theatre in 1982. Though you might feel your Catalan or Spanish skills aren't up to snuff to enjoy a full theatre play, check the schedule for performances where no language knowledge is required, including concerts, flamenco shows, or visual comedy acts.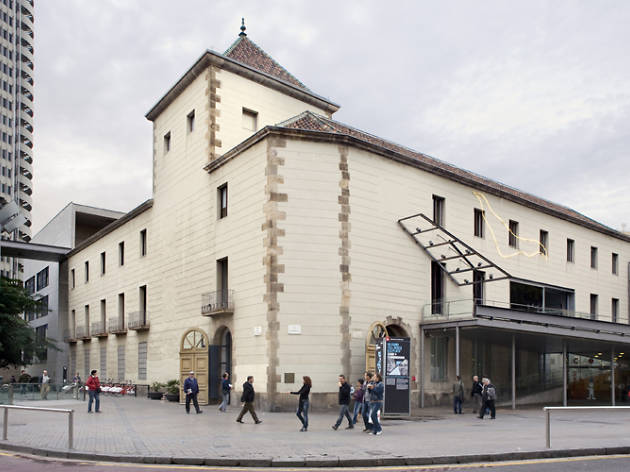 It's not one of the city's most important museums, but if you're strolling along La Rambla and you fancy a bit of local art, drop in to Arts Santa Mònica. The centre is something of a grab bag, with space for exhibitions as well as for creators to work on projects related to art, science and technology. You never know what you might find, as exhibitions cover various disciplines, among them architecture, performing arts, visual arts, music, literature, design, gastronomy and more. If what you find isn't up your street, you won't have lost a thing, as it's free in.
Looking for somewhere to eat nearby?
Don't fall for some of the overpriced and low-quality tapas and paella offered along La Rambla. Instead, take a few steps away from the tourist bustle to check out these restaurants just moments from the action.