Heads up! We're working hard to be accurate – but these are unusual times, so please always check before heading out.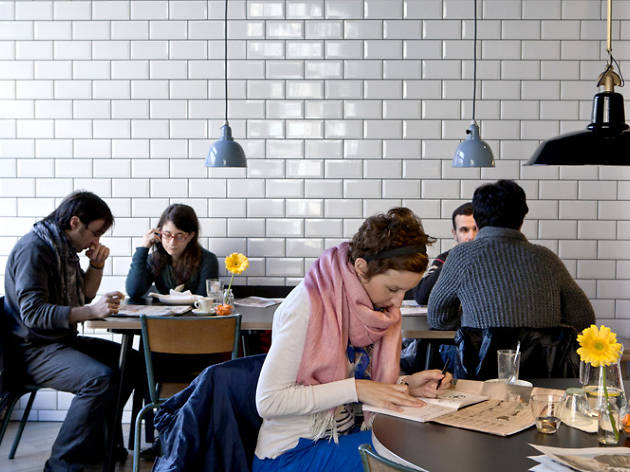 Barcelona's trendiest bars
The most trendy bars in Barcelona to hang out morning, afternoon, evening and night
It's time for another of those '...but somebody's gotta do it' tough jobs at Time Out as Òscar Broc spends 24 hours in the trendiest bars in Barcelona. From breakfast or brunch to a good sandwich, to the ideal places to go after work when some bars aren't open yet, to the spots where you kick off a night out, this is your guide to the city's most 'right now' bars and pubs.
From 9am to 2pm
Are you so hip that you need daily injections of designer coffee? Satan's Coffee Corner is a café sanctuary that should be declared an official landmark of the mustachioed hipster. It used to be Barcelona's tiniest coffee-house, twice operating from inside other enterprises, but word spread about the wonder of its coffee. The owner,
Marcos Bartolomé, is no devil-worshipper, but he is the son of two coffee roasters and serves one of the best cafés in Spain – and now Satan has its own space.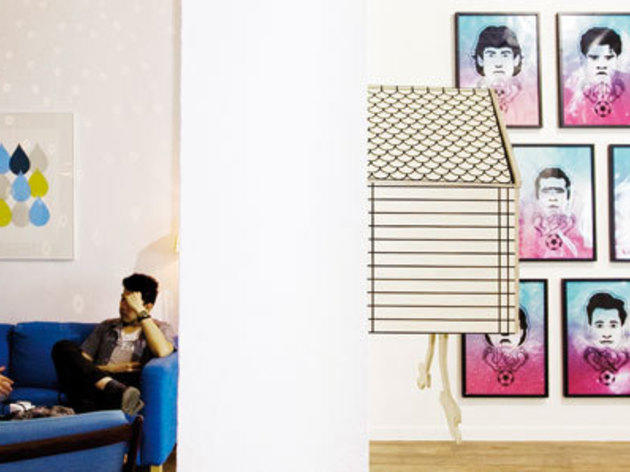 It's two for the price of one in this ultra modern café-slash-art-gallery. Cosmo reigns among the trendiness teeming around the bottom of C/Enric Granados, thanks to its merging of concepts. You can have a snack or eat lunch and laze around without a care in the world amid the Scandinavian-style wooden tables or the sofas at the front. Then you can stroll through the gallery at the back and admire the modern art exhibitions. If you haven't got anything better to do, once you settle into an armchar with your laptop and a cup of coffee, not even a Delta Force extraction team could drag you away.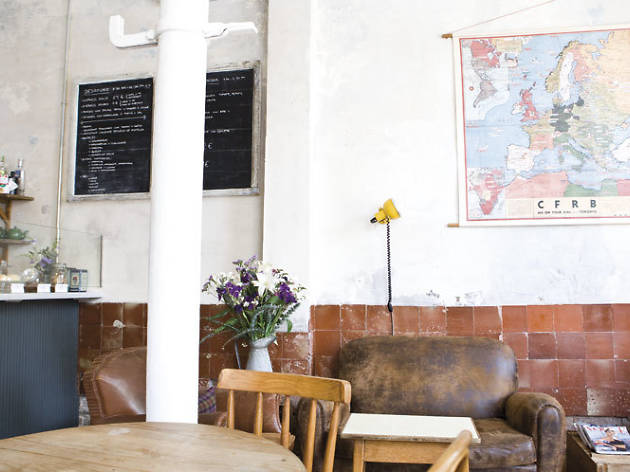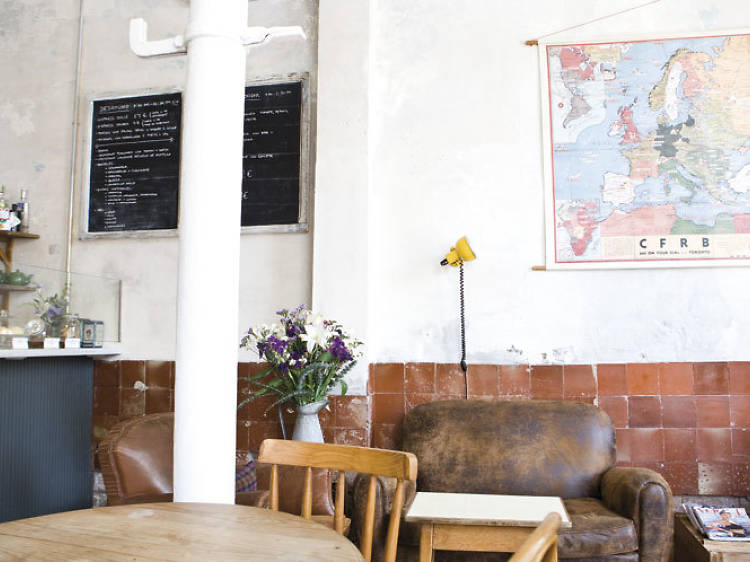 You'll have to go to Granja Petitbo completely clad in Iron Man's armour and fry other customers with lasers to find a free table at the weekend. The orgiastic brunch is out of this world. It's the place to be for trend-setters and trend-followers alike, with its bright and relaxing surroundings. The menu seduces with organic eggs (ordering them with salmon is highly recommended), international sandwiches, pancakes, salads, hamburgers and fresh juices. It's the brunch that brings in the most beards and designer frames per square metre in Barcelona.
From 3pm to 7pm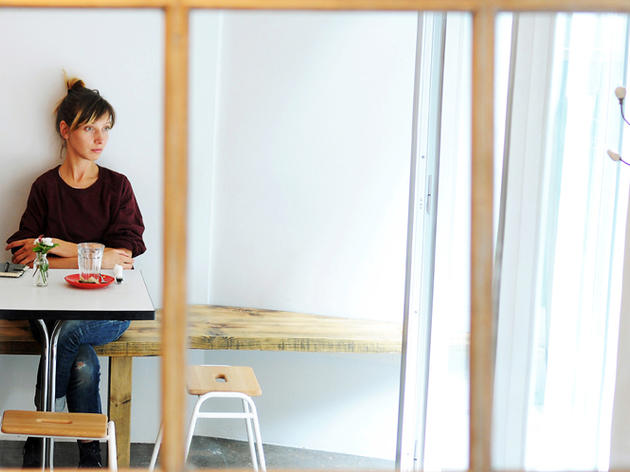 In-the-know expats living in Barcelona salivate like Pavlov's dogs when they think about Caravelle. It's a little slice of home in the Raval, in a bright and comfortable loft where you can gobble down an international brunch, grab a delicious coffee, get stuck in to polenta with mushrooms, snack on home-made cakes, sip a cocktail or dine on an excellent house burger. A word to those with a more mainstream air about them: Caravelle is so trendy that your Desigual sweater will look like a plaid shirt.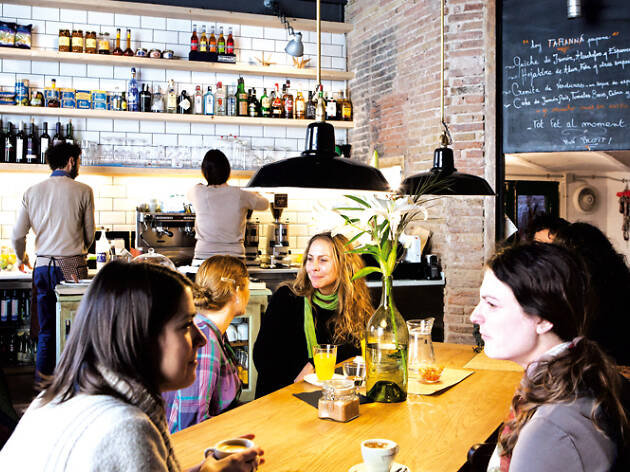 The new bohemian makes the pilgrimage to Tarannà as if they baked Urban Outfitters vouchers into their cakes. The place has everything to attract the coolest punters: a Nordic-style interior, communal wooden tables, exposed brick, windows that open to the street, a terrace... And the menu offers up manna from heaven for the most modern clientele, with high-quality healthy sandwiches that you can get with soups, salads or quiches. And if that doesn't make your ironic moustache twitch, they also do a vermouth hour and brunch: two compulsory subjects in the Sant Antoni barrio.
From 7pm to 11pm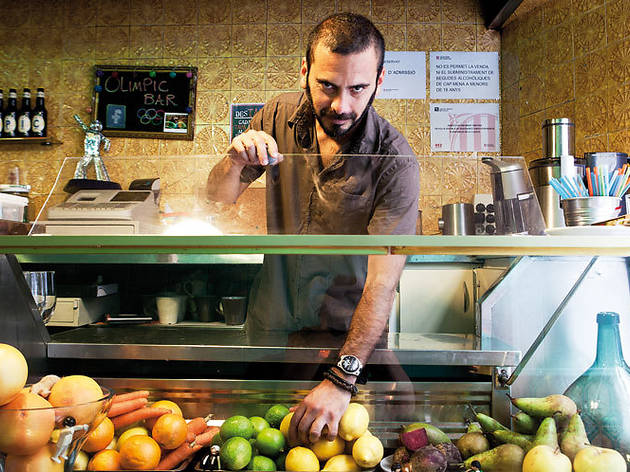 Don't confuse this place with the Olimpia in Sant Antoni, which, incidentally, could also be listed here. This is the Olímpic, an antique in the neighbourhood that is enjoying a second coming as one of the best-kept secrets of modern Barcelona. For some reason, today's young in-crowd is clinging to this ramshackle space, an old bar in the Raval that has seduced the palate of the fresh set with its mix of vintage style and working-class hipster spirit. The crowd of neighbourhood geeks and pop writers in galactic glasses is ace.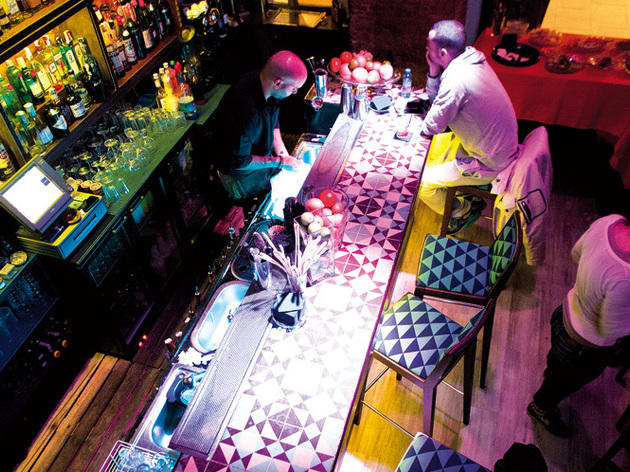 It's been a rough day at the graphic design studio, hasn't it? Hang in there, you and your bowling shoes are welcome at Collage, where they serve up the most recommended and generous 'afterwork' snacks and drinks in the Born: international tapas leave the kitchen in a constant stream to encourage your appetite before dinnertime. And you only have to buy a drink to dig in with your fork, so don't be stingy – order from among the gorgeous cocktails, current reinterpretations of classic and signature concoctions served by a bartender in tune with the boldness of the modern palate.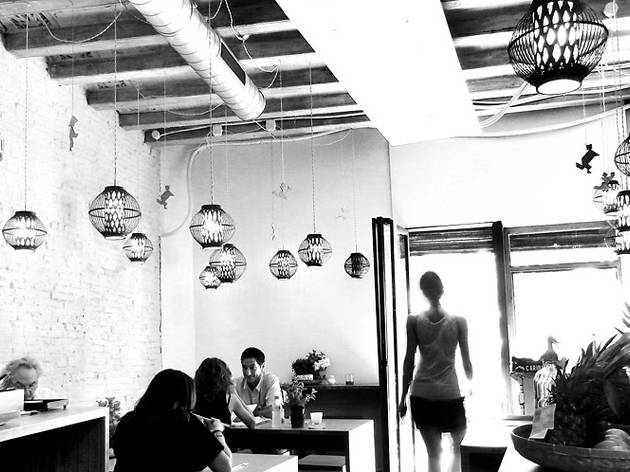 The bowls of rice noodles, yum yum rolls and curry dishes from La Vietnamita attract the trendiest clients like 'The Goonies' Sloth was drawn to chocolate. Less creepy are these experts in 100 percent Vietnamese street food who have turned their communal tables into a magnet for those who want to escape the mainstream of the set lunch menu. The space is a small, light and filled with wooden tables where you eat fast, possibly with your elbows grazing a stranger next to you, once the cook shouts your name to go and collect your order. They also have another location in Gràcia (Torrent de l'Olla, 78).
From 11pm onwards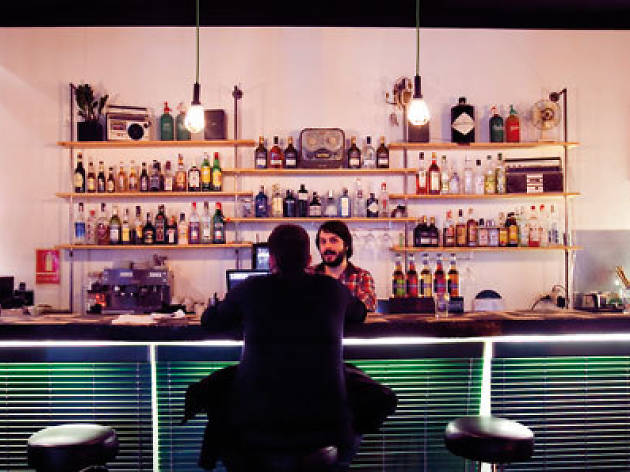 When you head for an after-dinner gin and tonic, you want to enjoy it in relaxed surrounds, right? Well, at 33/45 it can feel as though the John Lewis and Ikea sofa departments procreated. If you sniff around to the left of the bar, you'll find yourself in a macro salon full of mismatched armchairs, sofas, and fluffy cushions, where you can get the night going properly. Along with Betty Ford just down the street, this haven of comfort, where they host the odd gig of electronic music, is one of the busiest bunkers among the Raval's most supremely up-to-the-minute crowd.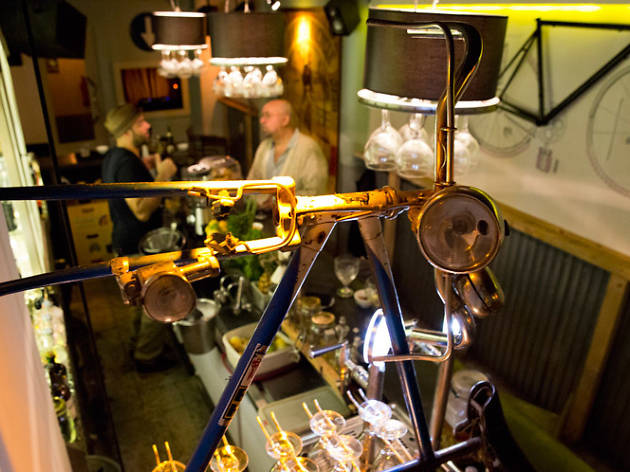 The trendy and the bicycle are like Marty McFly and his skateboard: inseparable. El Ciclista is a hybrid that takes advantage of this in that it's a top-notch cocktail bar that also serves as a sanctuary for fans of pedalling their way round the city. The whole bar is decorated with recycled bicycle bits, like the doorknobs, and the tables made from wheels – and even the art hung like museum pieces on the walls. The interior is one of a kind, and the G&Ts are good enough for the hipster cyclist to stop terrorizing old ladies crossing streets for a couple of hours. What they do when they leave is none of our business.