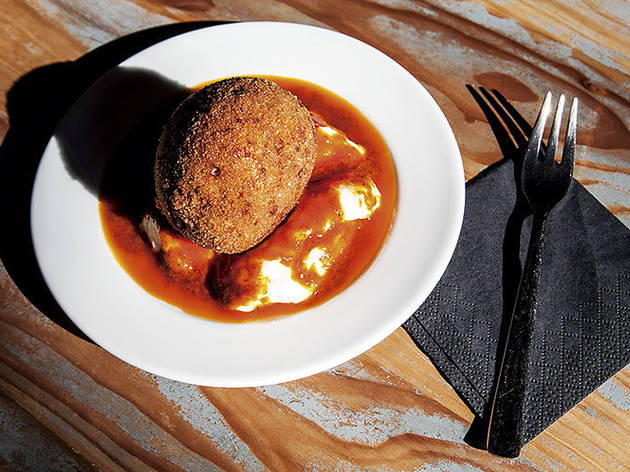 Catalan food dictionary
We break down the 17 most common foods found on almost any Catalan restaurant menu in Barcelona to help you with your order
Deciding what to order at a restaurant in Barcelona is challenging enough as it is, but the language barrier you'll often come across at authentic restaurants only makes the choice more difficult. From various fish dishes, to tapas-style finger foods and desserts, Catalan cuisine is delicious but very complex if you don't exactly know what you're ordering. This handy food dictionary will help guide your classic Catalan cuisine choices (so you're not too caught off guard when your food arrives). Just as important, though, is how to ask for your coffee: so we've also included a mini guide to what you'll get when you order five Barcelona café mainstays.
RECOMMENDED: Full guide to the best restaurants in Barcelona
17 Must-Know Catalan Dishes
Catalan Coffees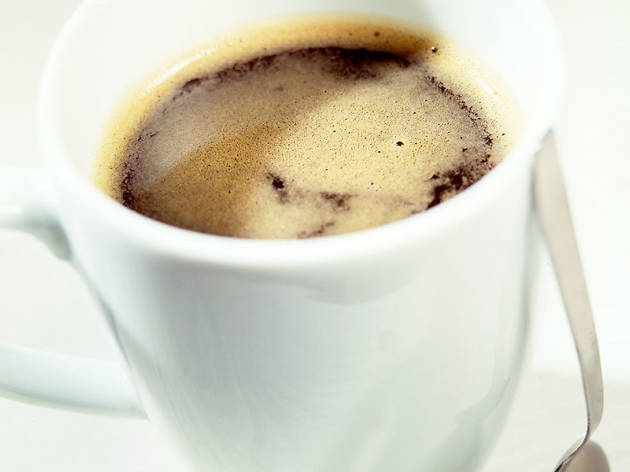 Cafè americà
Spanish: Café americano
English: Hot water and espresso
If you're not familiar, an 'americano' is espresso combined with hot water. Far more common than filter coffee in Barcelona, the strength depends on the ratio of shots of espresso to water. It's a fairly typical coffee house option in many other countries as well, including, yes, the USA.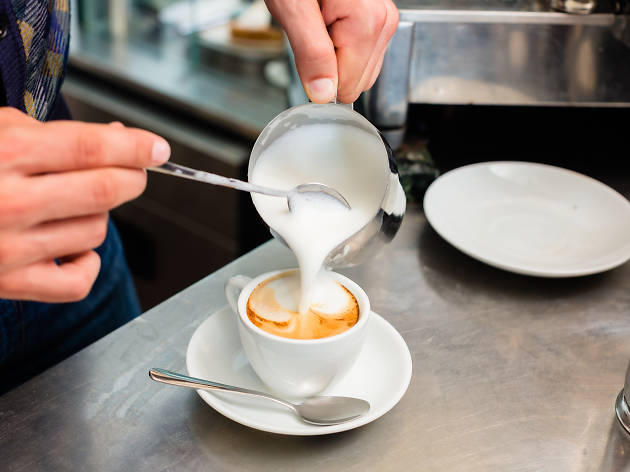 Cafè amb llet
Spanish: Café con leche
English: Espresso and milk in equal parts
At any café in Barcelona you'll find cafè amb llet, a delicious combination of equal parts espresso and hot milk. It's served piping hot, but a good one is worth a tiny tongue blister if you're a coffee devotee.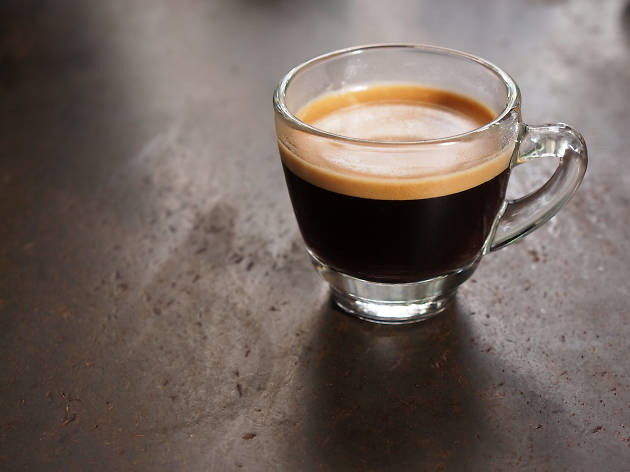 Cafè sol
Spanish: Café solo
English: Shot of espresso
A cafè sol (or simply a '­cafè') is a single shot of espresso, plain and simple. The bitter coffee is usually presented with a packet of sugar in a short, clear glass.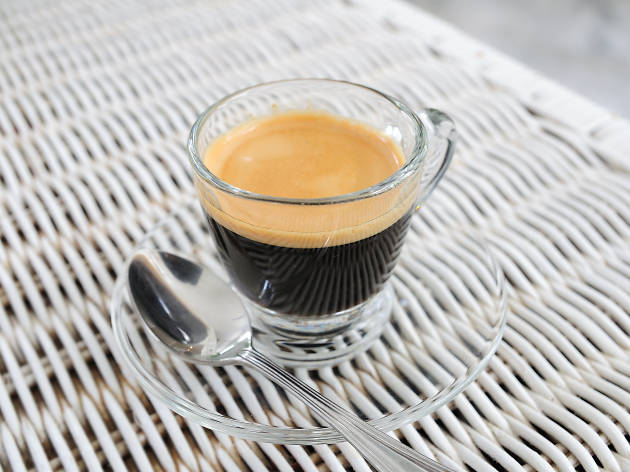 Cigaló
Spanish: Carajillo
English: Coffee with alcohol
If you want a little extra something-something in your java, this order will get you a small coffee with a splash of alcohol. Though the Catalan word is '­cigaló', almost all locals use the Spanish term, '­carajillo'. Typically, you can order it anywhere that serves both coffee and liquor. Try it with Baileys ('­carajillo de Baileys') or with rum ('­carajillo de ron'), two popular options.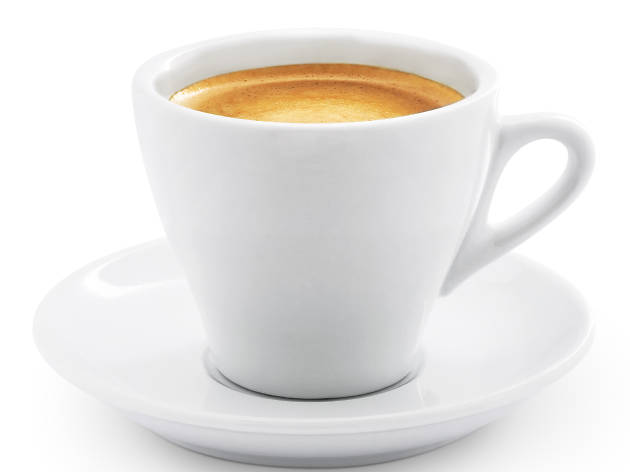 Tallat
Spanish: Cortado
English: Espresso with a bit of milk
Between a cafè sol and a cafè amb llet lies the tallat – an espresso '­cut' with milk. ('­Tallat' and '­cortado' both literally translate to '­cut'.) It's still comprised of primarily coffee, but it's a creamier and less-bitter choice than straight-up espresso.
Thirsty? Get Quenched in Barcelona's Best Bars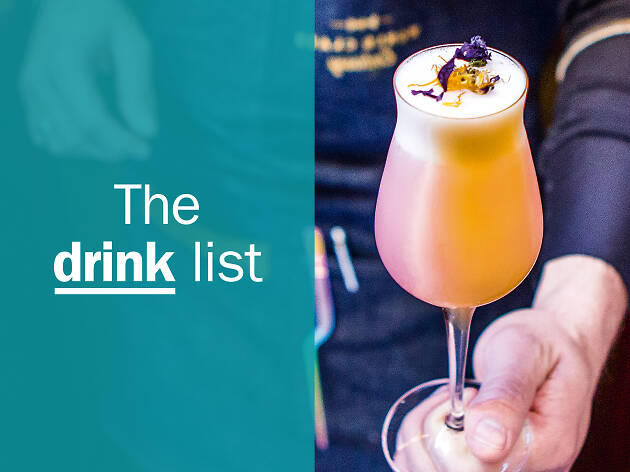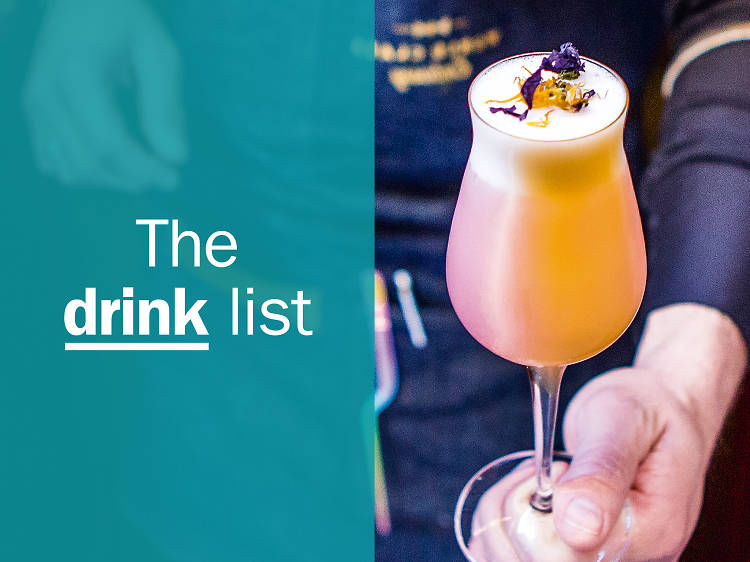 Welcome to The Drink List, our guide to the best bars in Barcelona. Our Food & Drink editors have taken into account everything from high-end innovation to cosy seating and lighting, with flavour and value for money always high on the list of musts. To the bar!