The best Catalan cuisine
Enjoy the finest traditional dishes in Barcelona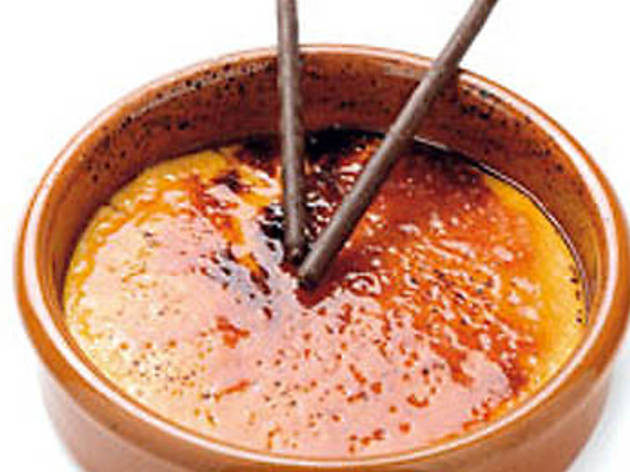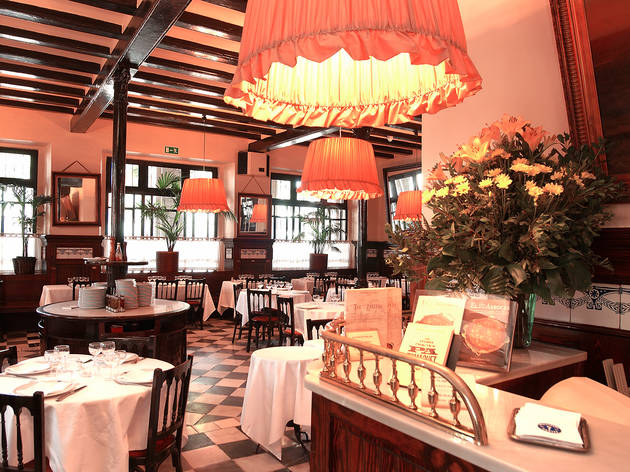 Restaurants, Catalan
Sant Pere, Santa Caterina i la Ribera
The eponymous seven doors open on to as many dining salons, all kitted out in elegant 19th-century decor. Long-aproned waiters bring regional dishes, served in vast portions, including a stewy fish zarzuela with half a lobster, a different paella daily (shellfish, for example, or rabbit and snails), a wide array of fresh seafood, and heavier dishes such as herbed black-bean stew with pork sausage, and orujo sorbet to finish. Reservations are available only for certain tables; otherwise, get there early.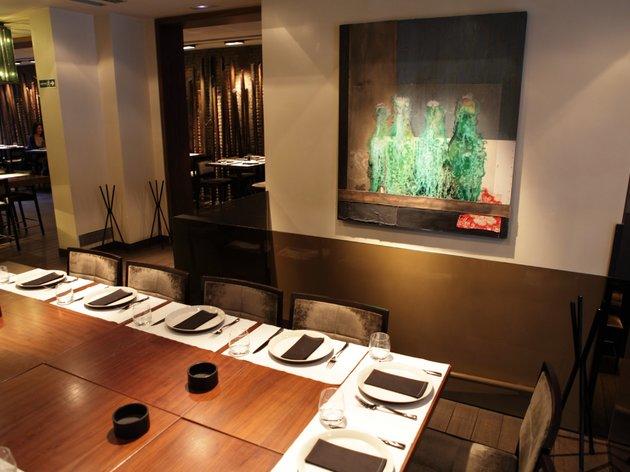 Said to be the mentor of überchef Ferran Adrià, Fermí Puig has enjoyed years of quiet success with the moneyed classes at Drolma in the Hotel Majestic. This bistro is Puig's attempt to open up to a less élite public, serving more affordable versions of the Catalan classics; suquet (fish and potato stew), pig's trotters with spinach and pine nuts, and so on. Be warned: it's not obvious from the menu that dishes are small and meant to be ordered in a tapas style, so for all the good intentions behind the concept, this is still not an especially cheap option.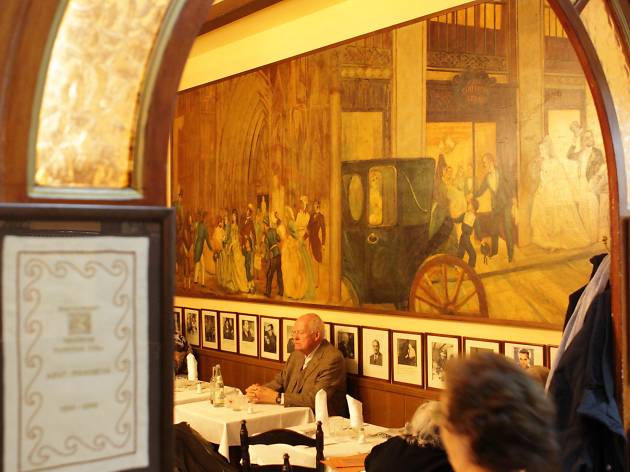 Barcelona's oldest restaurant, ​​and one of the oldest in Spain, is still going strong. The Agut-Manubens family, with mother and daughter to the fore, serve good Catalan cooking at very reasonable prices, notably their cannelloni with cod, roast sea bream and escudella i carn d'olla. And I promise you, afterwards you'll never be hungry again. An ideal place for an enjoyable low-key Sunday meal.
A relaxed, reasonably-priced place that specialises in popular Catalan cuisine. You can't book (they have no phone), so get there early, but it's well worth a visit, among other things for their snail dishes.
Xató represents a synthesis of all the different Catalan salads, based on a mixture of different items and a taste for salt and preserves. Served on a bed of escarole with raw desalted cod, anchovies, tuna, olives and a few white beans. And if that were not enough, topped off with romesco sauce. The first time I went to Can Cargol, I wasn't looking for xató, as you may have guessed. But that was the dish that stood out that day: light, with generous portions, and in a lovely tasty sauce. An unmissable experience.
There are few pork, beef or lamb dishes that can achieve such a perfect balance as between the robustness of sirloin and the smoothness of capipota. If you're looking for an erotic experience, just try the roast dishes they serve here. A few herbs, a splash of wine, a vegetable garnish, roast potatoes... and the meat just melts in the mouth. More than enough reason to escape from the midday sun, a newspaper under your arm, and order it in the Portolès, accompanied by a nice wine, friendly service, and the roar of the oven in the background.
Restaurants, Mediterranean
Dishes from the typical traditional Catalan cuisine but with a creative twist that shows the unmistakable influence of their creator, Ada Parellada. A well-designed menu (salads, pasta, carpaccio and main dishes) with enough options to give you what you want without making your head spin
The king of sit-down breakfasts, in fact it's a good place to eat at any time: trinxat, beans and fideuà are just some of the traditional Catalan dishes that share the menu alongside such innovations as delicious roast pig's feet in xatò sauce. Their sandwiches are just as spectacular.
Show more
More places for traditional Catalan cuisine