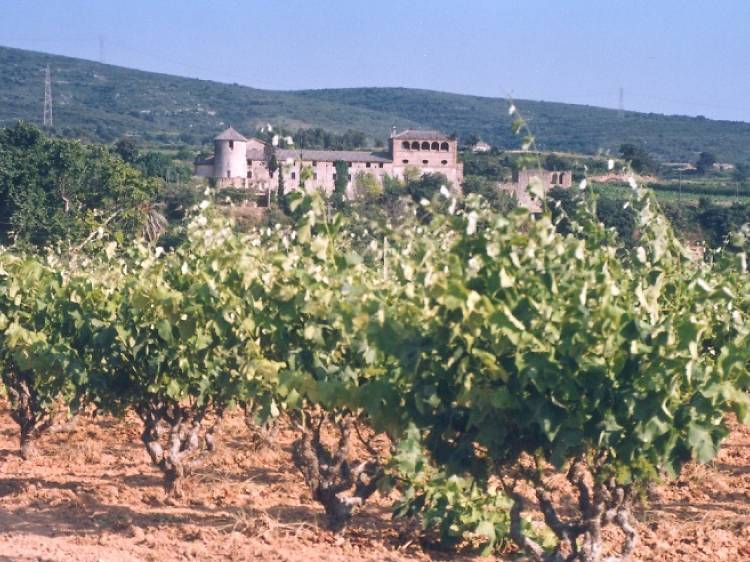 Day 1: The Penyafort castle
You'll spend the first hours of your trip in Santa Margarida i els Monjos, where you'll visit the castle where Sant Raimund of Penyafort was born in 1185. This construction, which is considered to be a national cultural asset, is much more than just a castle: it preserves, among other items, the family home of the saint, a church of considerable dimensions with one sole nave, and a convent that was founded here by the Dominicans in the 17th century. The castle has been historically important on various occasions, such as in the Spanish Civil War, when it was used as a prison by the Republican side. After passing through a number of hands, the building currently belongs to the Town Council of Santa Margarida i els Monjos, and in summer there are guided tours of the gardens at dusk, which is a good way to begin your trip to the Penedès region. If you're interested in exploring the interior of the castle and its dependencies, there are guided tours on the second Sunday of every month.
You can also enter the castle, if you've booked a place on the Air Raid Shelter and Aircraft Route. As well as visiting the old Republican prison, you'll be able to explore air-raid shelters in Serral, located a few kilometres away.