Heads up! We're working hard to be accurate – but these are unusual times, so please always check before heading out.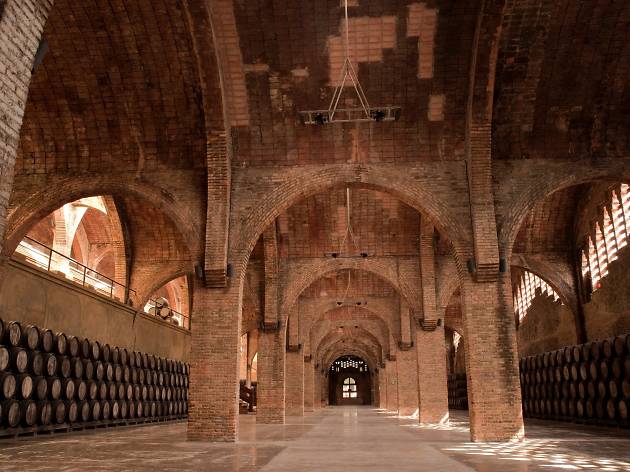 Getaway to Alt Penedès: Homeland of enotourism
Discover a region devoted to the world of vineyards, wine and cava
Subirats, Gelida, Vilafranca del Penedès and Sant Sadurní d'Anoia are four places where you'll be stopping on this 48-hour trip around the Alt Penedès region. Hopefully you're up for a bit of exercise, because right from the start you'll go cycling, and later we'll recommend some walking routes. Of course, most of the activities will centre around the region's main source of life: vineyards, wine and cava production.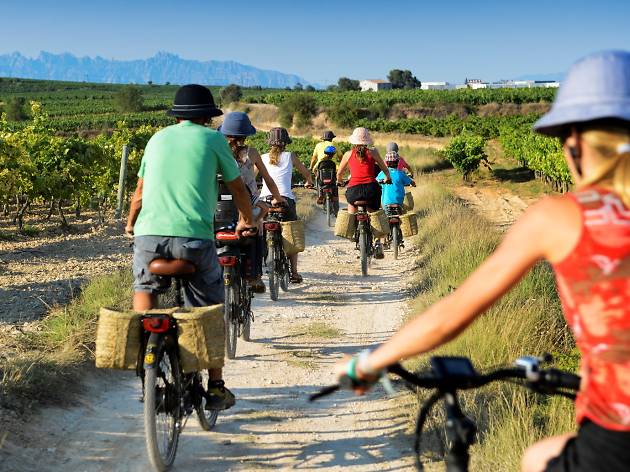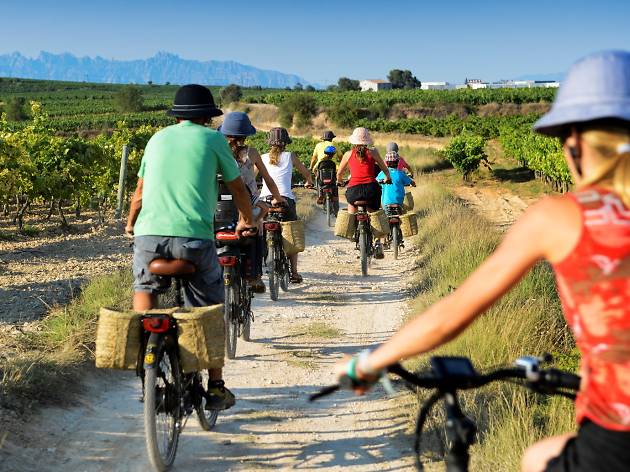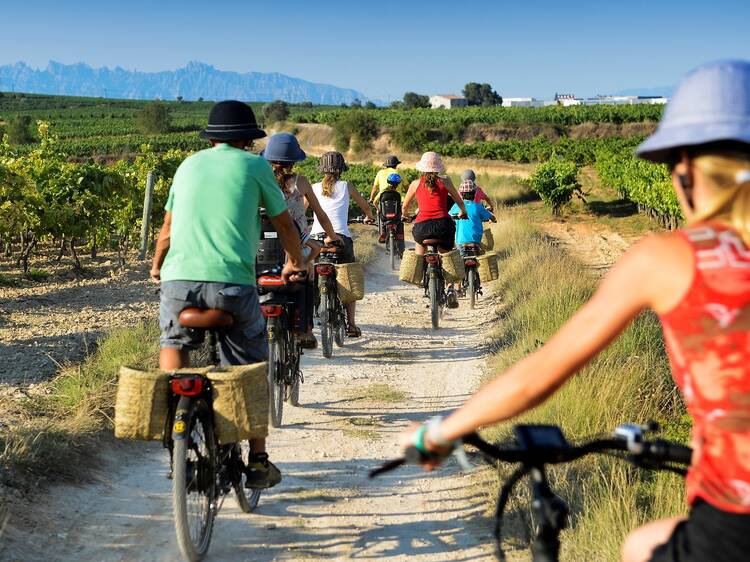 © Blai Carda / GLOBAL IMAGE
Afternoon day 1: An electric bike adventure
On your arrival in the region, head to Lavern Subirats train station and pick up an electric bike, which you'll need to have booked in advance. Book yours by calling the Tourism Office in Subirats (93 899 34 99) or by sending an email to info@subiratsturisme.cat. This way you'll be able to enjoy the Penedès region at your own pace, cycle through endless vineyards and, if you fancy, visit one of the wineries open to the public, which offer guided tours – we highly recommend that you do.

Bike rental is for up to four hours, so you'll have plenty of time to spend a lovely afternoon, and included are a helmet, a map of the area, and a GPS system so you don't get lost.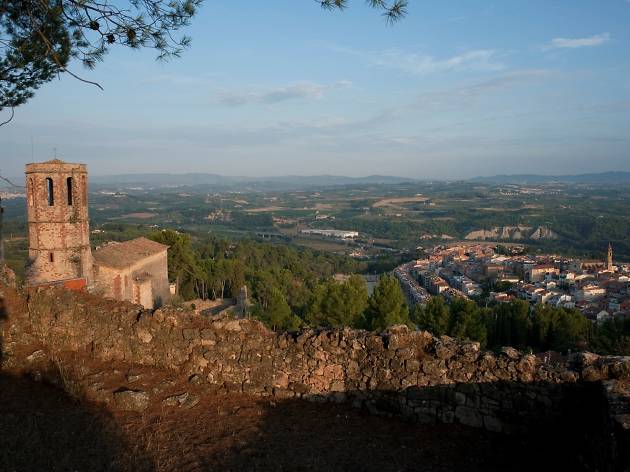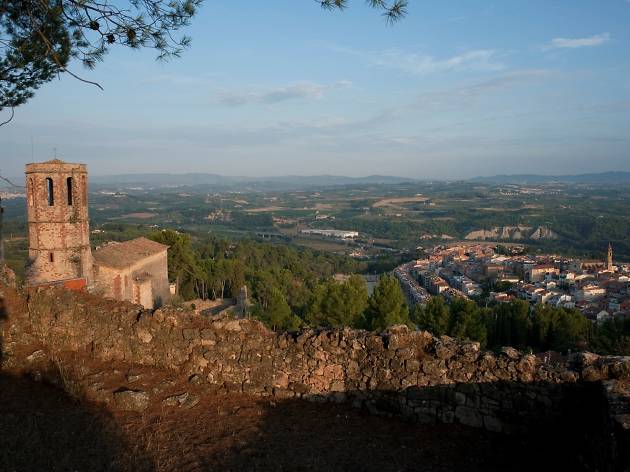 © Josep Cano / Diputació de Barcelona
Day 2: Route through Gelida's farmhouses
Farmhouses and vineyards make up the typical landscape in this area. The Ruta de les Masies de Gelida (Gelida Farmhouses Route) is an initiative set up by the Associació d'Amics del Castell de Gelida (Friends of Gelida Castle Association), which you can either do on your own, following a published guide, or by booking a guided tour, which you'll need to book in advance (Tel. 93 779 01 46). If you choose the latter, please note that you'll need to be part of a group of at least eight people. It's an easy route, which you can do with kids, and during which you'll discover the areas around Gelida and the Serres d'Ordal mountain range. Many of the houses you'll pass through are centuries old, and today still maintain the same purpose for which they were constructed as well as sell home-made products.

After lunch, we suggest you choose one of the many experiences offered by Vitiexperiencias that you can do in the region. These are activities that in one way or another are all related to wine and vineyards, and are varied according to your tastes and level of fitness, so you're bound to find the perfect one for you. For example, you can try your hand at rock climbing with expert instructors, and after reaching the top you'll take in landscapes filled with vine leaves. After the climb, it's time for a delicious wine and food pairing with products from the Penedès region. Or take part in a pottery workshop and create an amphora or wine glass – all this among vineyards – and afterwards visit some dry stone cabins, or learn how to prune a vine, or go on a jeep tour...
On your last day in Penedès, you'll visit the capital, Vilafranca. Head over to Vinseum, the Museum of Wine Culture of Catalonia, which boasts an extraordinary and diverse collection that includes around 17,000 works that bring to light how this area has been and still is devoted to wine production and viticulture. Old and new tools and utensils, artisanal pieces, amphoras, a collection of 'porrons', and even various dioramas of wineries and taverns from Egypt and Rome, as well as of Poblet Monastery, fill the rooms of this museum experience that deserves a thorough visit, and which is located in a palace that once belonged to the Crown of Aragon.

To wrap up your trip, you'll go straight from the capital of wine to the capital of cava: Sant Sadurní d'Anoia. You'll do this by visiting a few of many modernista style mansions around the town, from Casa de la Vila to the more well-known Freixenet and Codorniu cava wineries, or Escoles Noves and Ateneu Agrícola. Of course, you can go on this route on your own, but you also have the option of booking a guided tour in advance, which includes a visit around Sant Sadurní, entry to Codorniu and a cava tasting, the perfect activity before heading home.