The best Berlin art galleries
Berlin is an art lover's paradise – find out for yourself with our expert's guide to the best galleries in town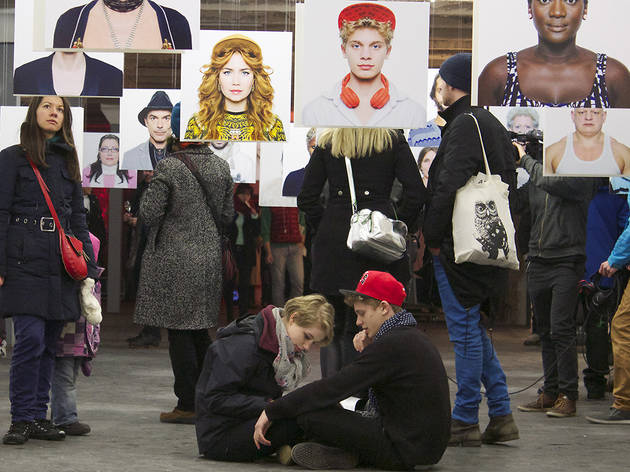 London has its pubs, New York its delis and in Berlin, it's impossible to fling a currywurst without hitting an art gallery of some kind. Yes, long feted for its gallery scene, Berlin's galleries span a gamut from ridiculously, romantically ramshackle to aristocratic marvels of architectural splendour, all making up the heady brew that is the Berlin art scene (and that's not to mention the city's plentiful street art).
Post-reunification, the influx of artists and those who need to be around them, has meant a twenty-year boom in creativity in the capital. Today, just about every corner of the city is riddled with art, in some shape or form. And despite Berlin's economic woes and dramatic history, creativity and cultural richness continue to flourish, and influence everything from Berlin's nightlife scene to its restaurants.
Like most things in Berlin, the gallery scene is fragmented and diverse. A few days pounding the streets of Neukolln, Kreuzberg, Schoenberg and Mitte will uncover a wealth of galleries, from the scruffy, punk-infused atmosphere within the south of the city where smaller, off-beat spaces thrive to the leafy boulevards of Charlottenburg to the west, where one finds the older, more distinguished establishments. Through the central drag of Mitte, which sprawls eastwards from Potsdamerplatz to the gentrified politeness of Prenzlauerberg in the former East, one discovers top-tier establishments that have in recent times, congregated along the Potsdamerstrasse area into the East, where areas around Rosenthalerplatz and Augustrasse offer the art-hungry visitor rich rewards.
Recent years have been turbulent in the art gallery scene. A few years ago, the city's state-backed art fair, Forum imploded into a cloud of internecine back-stabbings and politics. Into the breach stepped Art Berlin Contemporary and Gallery Weekend - two annual independent initiatives that saw gallery-led consortia drive new models of collective exhibition and marketing. Ultimately, these two events - the former, a sort of cross between a mini-biennale and fringe art fair, the latter, a concerted programme of openings across town, bringing together 51 of the city's galleries. The highlights of the year, nevertheless, most weekends see a raft of openings around town and there's usually a fantastic party or two to be had afterwards... just follow the crowds. In the meantime, before the cheap beer and fug of cigarette smoke descends over the party time crowd, here's our pick of some of the city's coolest new (and old) galleries.