The most amazing clubs in Berlin right now
In a scene that's vast and ever-changing, here are the best places to go clubbing in German capital – from intimate 200-capacity spaces to vast former factories and open-air spots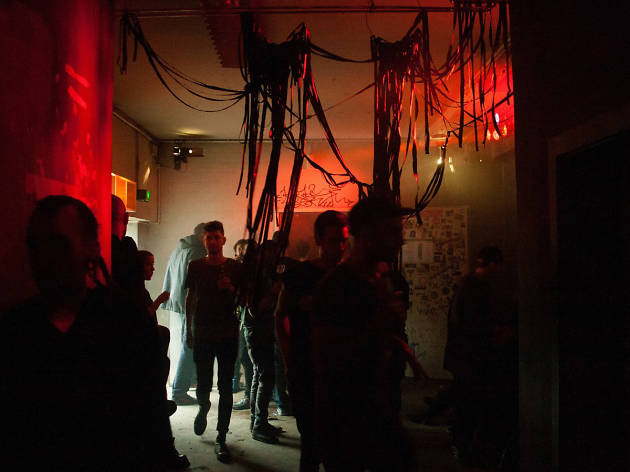 In one of the world's best cities for partying, there's no shortage of club night options. Everyone knows about the legendary Berghain, but there are plenty of other places to experience the city's full-on, ultra-liberal clubbing scene too. With DJs spinning house, techno and more – here's our guide to the five most amazing nightclubs in Berlin.
Best known for hosting the popular Cocktail D'amore party each month, Griessmühle's large, dark interior is spread across a few levels with two main dance floors. The in-house programming leans towards techno and proper electro – recent acts include Dopplereffekt and Helena Hauff. DJs from Berlin's most established vinyl store Hard Wax often bring their famed Killasan sound system in to play dubstep and dancehall for Wax Treatment nights.
The outside area is in stark contrast to the club, with huge wooden structures occupying a chillout space under the trees. Relax by the canal until you pick up the energy to head back inside.
Near Ostkreuz station, ://about blank embodies all the traits you'd expect from a techno clubbing institution. The interior is gritty, while flagship nights Blank Generation and Oscillate offer predominantly house and techno sounds. Room 4 Resistance – the queer femme-forward collective who plan parties here – cast their net further recently, inviting the likes of DJ Bus Replacement Service and rRoxymore to play.
The venue is open all year round but excels in summer, with the huge garden offering outdoor dancing space and the option to take some downtime in a hammock. Even when the sun goes down, a bonfire usually means dancers can stay outside until the early hours.
In the old battery room of the former Vattenfall power plant – which also houses legendary venue Tresor – you'll find OHM. With its tiled walls, low ceiling and huge island bar, the club is one of the best in the city.
Exceptional programming and a cosy capacity of 200 mean the space is comfortably full early on in the night, while many other clubs don't pick up until 3am. Regular highlights include the always-ace and highly popular Version party – recently hosting Peverelist and Bleed – plus Trade, which showcases some of Berlin's most exciting new producers like Lotic and Kablam and welcomes an ultra-hip crowd dressed in black, mesh and sportswear.
Outside the Ringbahn, this multi-functional space is located on the top floor of a complex of artists' studios. It's become a more regular club spot lately, since Call Super and Objekt brought their annual end-of-year sign-off, the Everything Is True party, here from its former home of Neukölln bar and club Sameheads. Windows and balconies surround the dancefloor, allowing for exceptional views of the city skyline as you dance until sunrise.
Even your parents know about Berghain and its upstairs space Panorama Bar. But the most famous clubbing institution in Berlin opened a new ground floor club called Saüle in March last year. It may look a lot like the Berghain floor, but Saüle provides a space for more experimental EDM, with the opening event featuring a live performance from Warp Records artist Yves Tumor. Nights focus on label showcases and now Berghain favourites Leisure System have moved down here too.
The bars to hit before a club
Enjoy a consummate cocktail or a perfect German beer with our guide to the very best of Berlin's many bars and pubs. And don't forget that there's something to suit all tastes, whether you want to savour alcoholic craftsmanship in a concept bar or just get stuck in to some cheap beers before heading on to a club.