Heads up! We're working hard to be accurate – but these are unusual times, so please always check before heading out.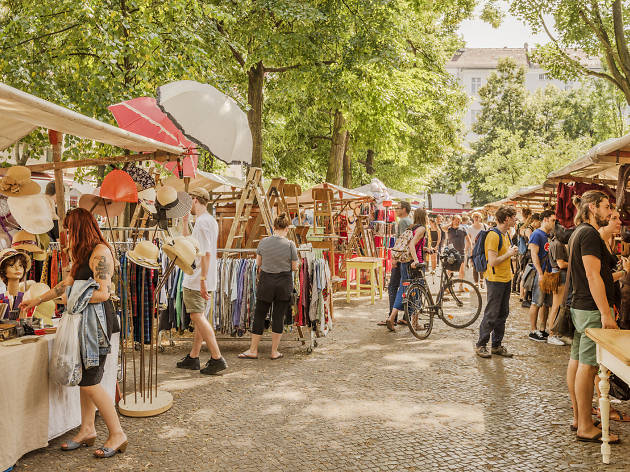 The 9 absolute best markets in Berlin
Stock up on street food, furniture and trinkets of all types at one of the very best markets in Berlin
We don't know about you, but whenever we go somewhere we want to take a piece of it away. By that, we mean an object, something we've picked up that'll help us remember our stay. And the best place to do that? A flea market – of which Berlin offers plenty. In fact, Berliners are incredibly well catered for when it comes to markets of all types. And come the weekend, each and every one is packed.
The German capital's world-class museums and cultural attractions may well top most bucket lists, but for a real sense of the place, you've got to get outside and start browsing one of the very best markets in Berlin (and like we say, they're legion). From Bite Club's monthly food market bringing together the city's buzziest restaurants to the second-hand spoils on offer at the bohemian Boxhagener Platz, they're all colourful, vibrant and eclectic affairs. And whether you're after discarded designer clothes or high-quality homeware, these must-visit markets will please travellers on all budgets – we're sure of it. So grab your totes and shopping lists, and track down your ultimate piece of the city. You'll no doubt come away with three.
RECOMMENDED: Full guide to the best things to do in Berlin
Best markets in Berlin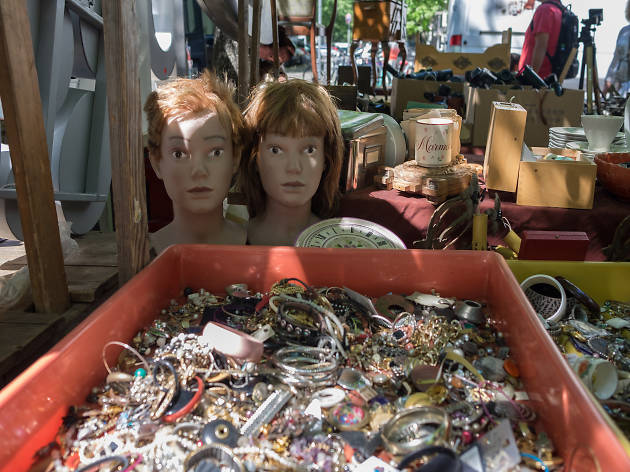 Photograph: Shutterstock
What is it? Rootle around and you'll find top design pieces hidden among this charming flea market's booths. Arkonaplatz is the tastemakers' choice for vintage wares and second-hand furniture.
Why go? This spot is as good for people-watching as it is for shopping. Held on Sundays, it's a known hunting ground for local interior designers and stylists looking for inspiration, as well as for trendy teens after an alternative to IKEA. Be sure to arrive early: the most sought-after goods are often swiped before 10am.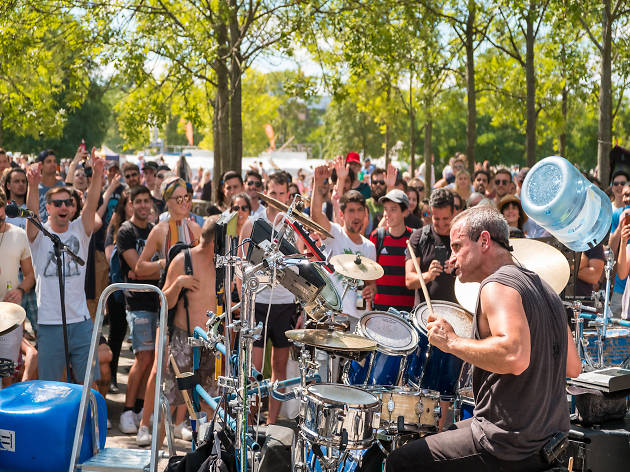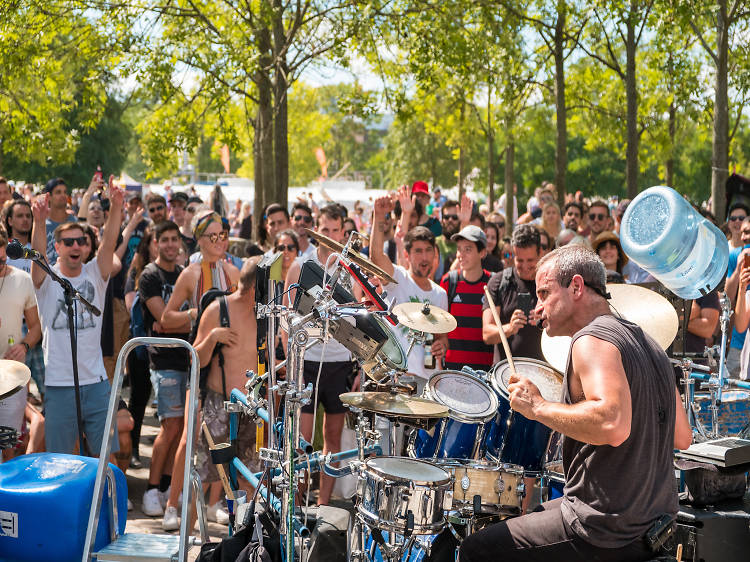 Photograph: Shutterstock
What is it? The flea market at Mauerpark is the biggest in the city, packed as it is with furniture booths, artists' tents and street food stalls. Sprawling across the massive park in Prenzlauer Berg, it's also a popular spot to pick up vintage goods from around the world.
Why go? Find your way to the flea market on a sunny day for a taste of Bearpit Karaoke: aided by a portable jukebox and a few beers, locals and tourists alike perform for a crowd in their hundreds at the amphitheatre.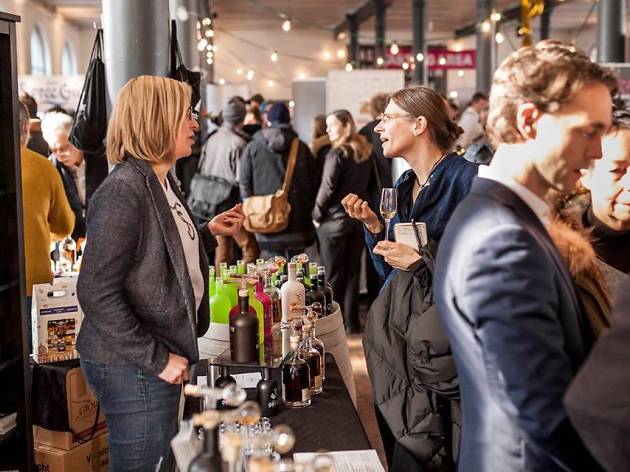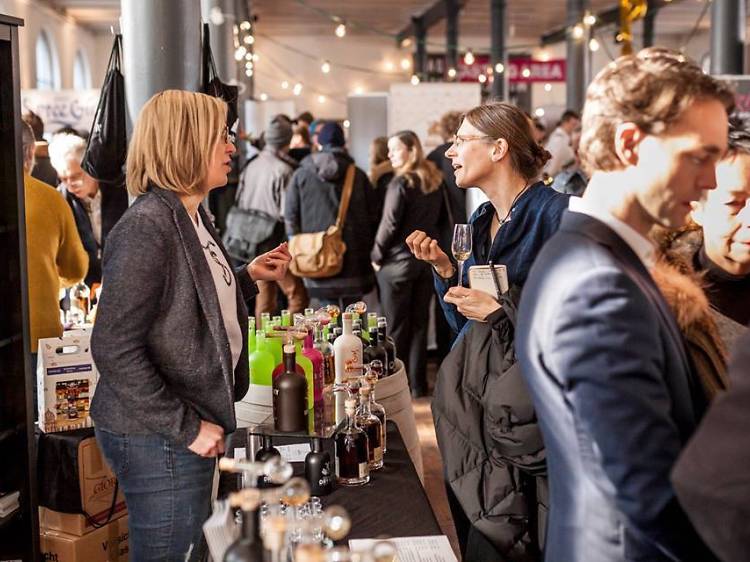 Photograph: Markthalle Neun
What is it? There's always something happening at Markthalle Neun in the heart of Kreuzberg. Drop by on a Thursday for to catch street food pop-ups, or check the calendar for an upcoming 'Sunday brunch market'. Yep, the best meal of the weekend's got its own event now.
Why go? For simply excellent food. The street food stands on Thursday offer some of the most flavourful quick bites you can find in the city, but the regular vendors also offer a veritable treasure trove of fragrant breads, meats and cheeses to take home every day (except Sunday).
Photograph: Boxhagener Platz Market
4. Boxhagener Platz Market
What is it? Known for its bohemian charm, the Sunday market at Boxhagener Platz market is lush with second-hand furniture and old records. The vendors can be a bit crabby, but don't let them scare you off from the excellent mid-century homewares and other goods on offer.
Why go? Boxhagener Platz is also home to one of Berlin's most speedily-developing food scenes, so drop into Hako Ramen, Fatoush or any of the neighbouring restaurants for a quick bite to celebrate your haul.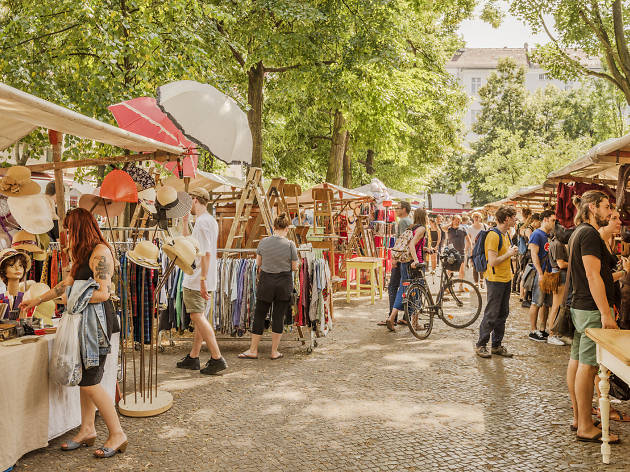 Photograph: Neukölln
What is it? Known as a trendy spot popular with young expats, Neukölln is home to the best market for finding club-ready threads. The area also has a bimonthly flea market with an emphasis on vintage clothes and handmade trinkets.
Why go? The market runs alongside a canal that's ideal for warming up with a coffee in autumn or cooling down with a beer in summer. Grab a bevvy while you browse and you'll fit right in with the locals.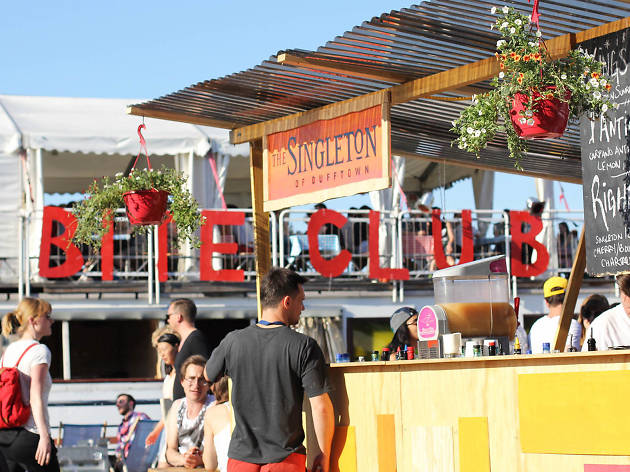 Photograph: Bite Club
What is it? For an upscale taste of what's on Berlin's table, drop into Bite Club's monthly food market. The regular street food event brings together some of the city's most buzzing new openings. It's where to head if you want to sample the city in all its gastronomic diversity – pies, poké and pastrami included.
Why go? This bite-sized market is a one-stop shop that brings together restaurants from around the city for one night each month. It's the perfect place to sample the snacks from a foodie hotspot on the other side of town, or to get to know your new local takeaway.
Photograph: Thaiwiese/Thai Park
What is it? Some like it hot, and Thai Park certainly delivers. Cooked over camping stoves, the Thai and South Asian dishes served up here on paper plates and cartons are not to be missed. The open-air market is technically run year-round, but drop by in the summer sun when most of the vendors are out and about.
Why go? Simply put, Thai Park has the best Thai food in the city. Germans aren't known for their spice, but there's always something steaming here.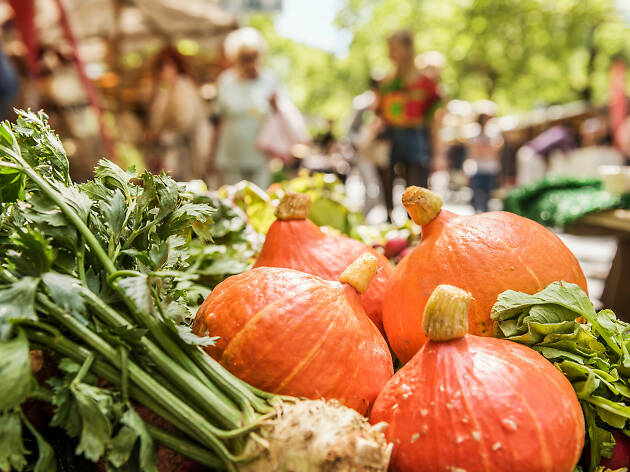 Photograph: Courtesy VisitBerlin/Dagmar Schwelle
8. Kollwitzplatz Farmers' Market
What is it? Stock up on fresh fruit, veg and flowers at the Kollwitzplatz Farmers' Market every Thursday. The otherwise sleepy square in Prenzlauer Berg lights up with dozens of vendors peddling produce to the area's notoriously yuppy young crowd.
Why go? Food doesn't come fresher than the stuff on offer here – many farmers pick and sell the produce on the same day. An added bonus: this event doesn't start at the crack of dawn like lots of other good markets. Kick off is at 12pm to guarantee farmers can harvest their produce on the same day they sell.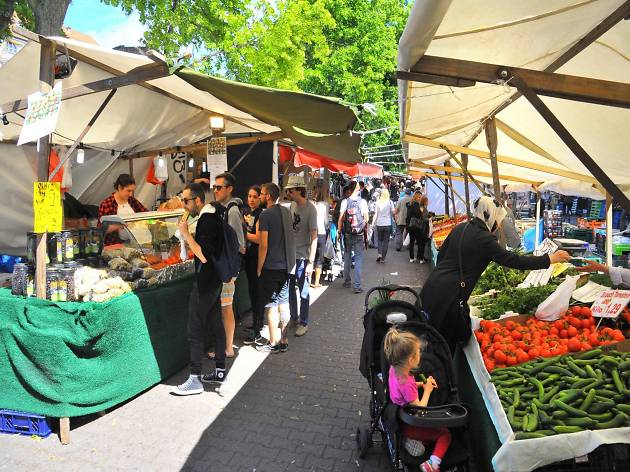 Photograph: Wochenmarkt am Maybachufer
9. Wochenmarkt am Maybachufer
What is it? Wander through the weekly market on the busy Neukölln canals on Tuesday and Friday for a taste of the local culture. Stock up on fresh veg or browse toys and trinkets at the many crowded stalls.
Why go? Located in a historically Turkish and Arabic neighbourhood, the market features an assortment of moreish treats including the kumpir, a jacket potato served with a selection of creams, preserves and other add-ons. Proper comfort food.
Tastebuds tingling? Here's where to head next...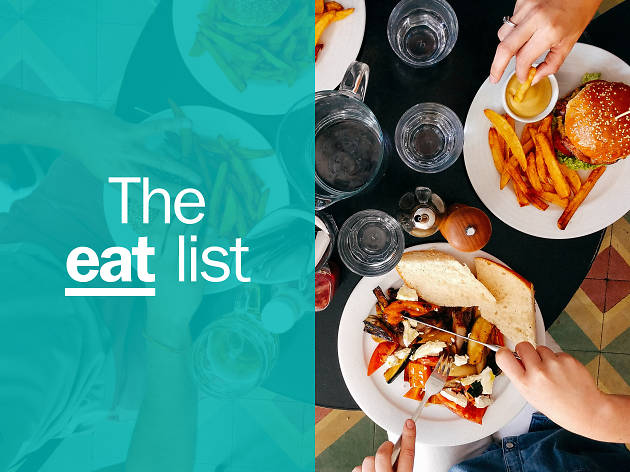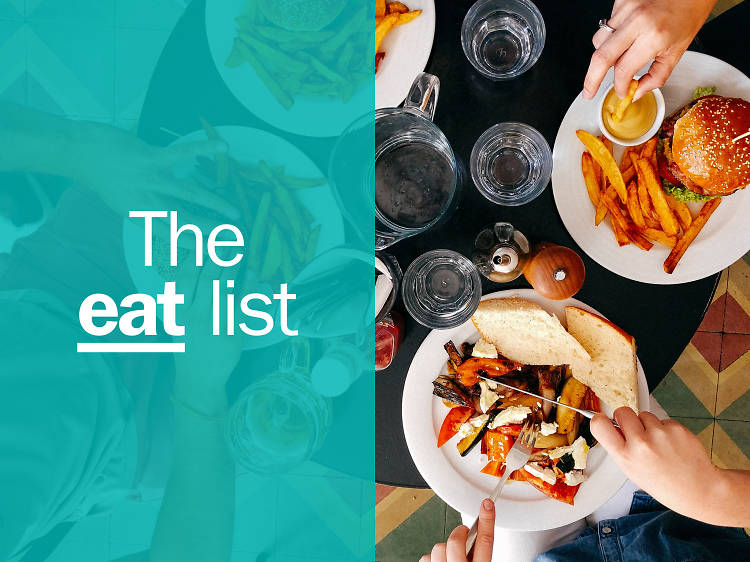 Berlin's restaurant scene boasts 28 collective Michelin stars. From venerated institutions like Mitte's Grill Royal to the burgeoning foodie scene in once-gritty Neukölln, there are some downright life-changing meals to be had here.