Heads up! We're working hard to be accurate – but these are unusual times, so please always check before heading out.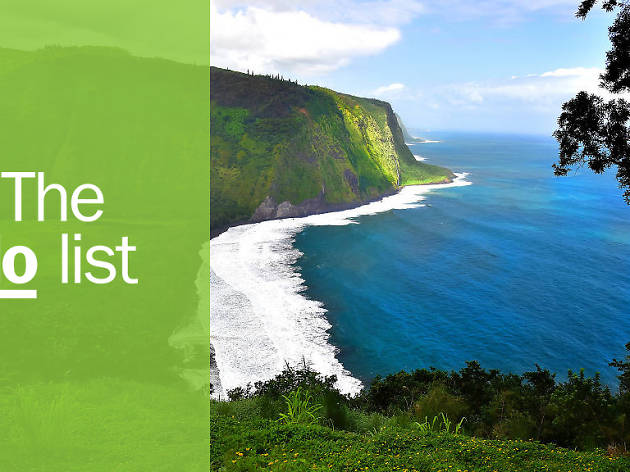 The 22 best things to do on the Big Island
It's more than just a surfer's paradise—get ready to explore and say "aloha" to the best things to do on the Big Island
Hawaii's largest island may be the youngest, but it continues to grow—in volcanic size and in popularity. Whether you're an outdoor adventurist looking for thrills or seaside leisure seeker who'd rather lounge at the hotel, the Big Island offers a host of natural and cultural attractions to explore—not to mention some great restaurants. Did you know Hawaii is the only US state growing commercial coffee? Or that you can visit a working chocolate farm? If you prefer to get your feet wet, a visit to a black sand beach is a must. On land, in the air and under water, the following must-dos are just a hint at all the fun you can have exploring the Island of Hawaii.
Done something on this list and loved it? Share it with the hashtag #TimeOutDoList and tag @TimeOutEverywhere.
Find out more about how Time Out selects the very best things to do all over the world.
Best things to do in Hawaii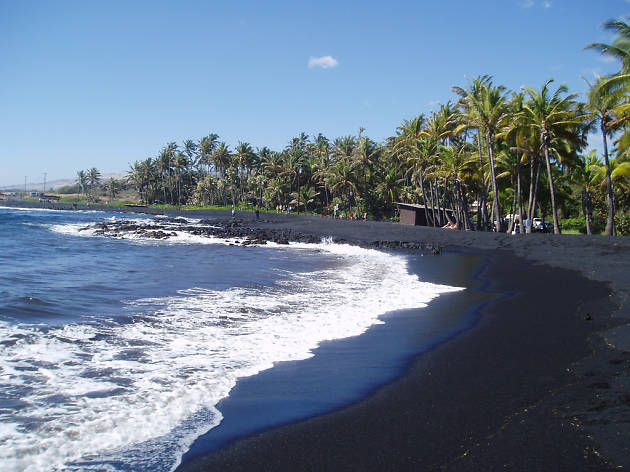 Photograph: Courtesy CC/Flickr/Steve Cadman
1. Punaluu Black Sand Beach
Walk along a black sand beach
Take a stroll along Punaluu Beach to walk on black basalt sand, resulting from volcanic lava flowing into the ocean. This is a popular destination for tourists and wildlife alike; be aware and respectful of the green sea turtles resting along the beach. Punaluu Beach is also a great location for snorkeling, but be mindful of strong currents.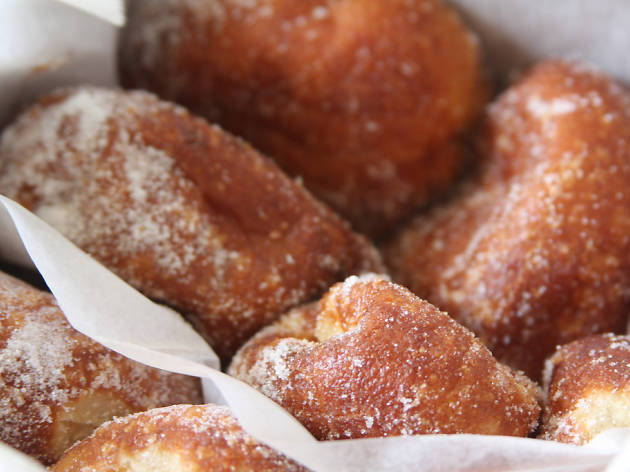 Photograph: Courtesy CC/Flickr/Brx0
Savor sweet Malasadas
A favorite among locals, Malasadas are a decadent Portuguese donut made from egg-heavy dough, and are the go-to treat for Fat Tuesday, though you'll find these sweet treats all over the island, year-round. Punalu'u Bake Shop has an amazing lilikoi glazed Malasada combining sweet and tart island flavors. Be sure to sample their Hawaiian Sweetbread while visiting the cafe.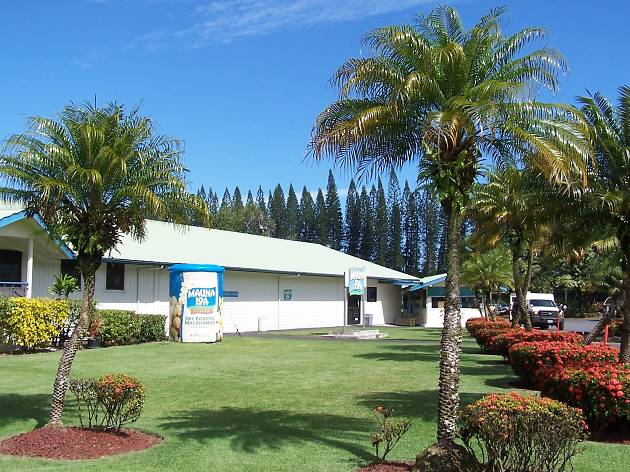 Photograph: Courtesy CC/Flickr/J. Stephen Conn
3. Mauna Loa Macadamia Nuts
Tour macadamia nut orchards
The macadamia nut is not only one of the most popular treats from Hawaii, it's also a staple in regional recipes. Take a self-guided tour of the Mauna Loa macadamia nut orchards and processing plant where you'll see husking and roasting in action, then visit the on-site shop to sample flavored nuts you won't find in stores.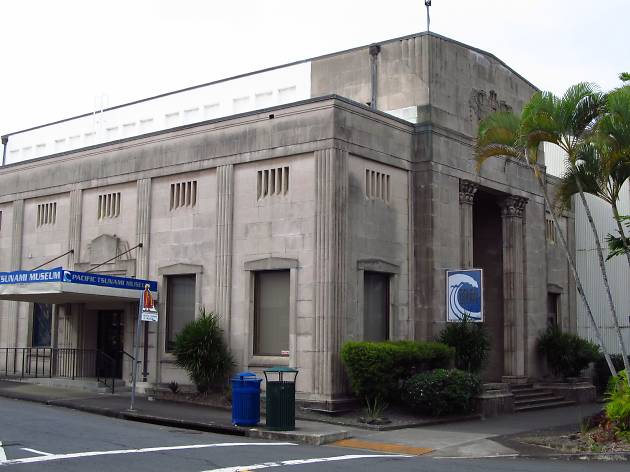 Photograph: Courtesy CC/Flickr/Jasperdo
4. Pacific Tsunami Museum
Stroll through tsunami history
Explore exhibits detailing Hawaii's tsunami history and learn about local disaster preparedness. You'll see models comparing Hilo before and after the 1946 tsunami and absorb stories from disaster recovery throughout the Pacific. Through interactive displays and exhibits, visitors learn more about the science of this natural phenomenon.
5. Hawaii Island Humane Society
Take a shelter dog on a field trip
Whether you miss your Fido back home, or long to fill a pet void in your life, you can share some animal love on the island with a shelter dog. The local humane society lets qualified visitors sign out a dog for the day to accompany them on an island adventure. The dogs benefit from social interaction and exercise, while you might be tempted by a possible adoption!
Photograph: Courtesy CC/Flickr/Brewbooks
6. Hawaii Tropical Botanical Garden
Walk through a tropical jungle
For an easy hike or leisurely stroll, visit the trails at Hawaii Tropical Botanical Garden. Paths wind through rainforests and towering palms from around the world, offering up-close encounters with more than two thousand species of plants. You'll also pass several waterfalls and get a nice view of the Pacific from this Onomea Bay sanctuary. Self-guided tours take about 90 minutes.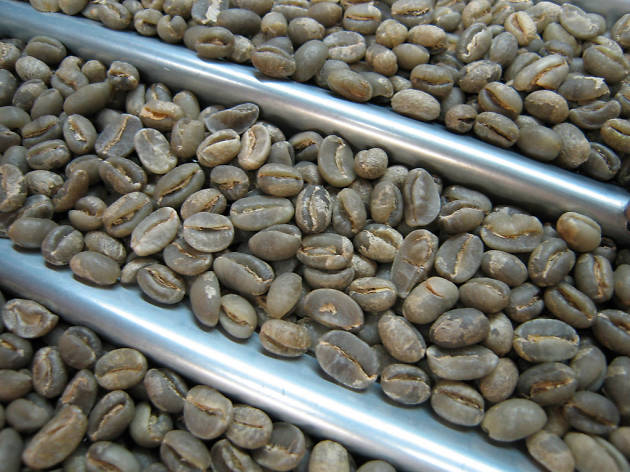 Photograph: Courtesy CC/Flickr/Troy Mckaskle
Tour a coffee farm at Mountain Thunder
Visit a Kona coffee plantation tucked along on the slope of active volcano Hualālai. From the farm's 3200 foot elevation, you'll get a panoramic view of the Kona coastline before sampling fresh roasted coffee—be sure to say hello to resident cat Hubert. Free daily tours take place on the hour between 10am to 4pm.
Visit an organic tea farm
Your visit to the Big Island needn't be dominated by coffee alone. Take a drive along the Hāmākua Coast to Honokaa, a historic village on the northeast side of the island. Make an appointment to visit family-owned Mauna Kea Tea farm where you'll sample organic pan-fired Hawaiian teas full of local flavor, like cacao, coconut, ginger and turmeric.
9. Skyline Eco-Adventures
Zip over KoleKole waterfall
Visit Akaka Falls State Park for seven zip line courses soaring above waterfalls, ravines and a lush forest; you'll get an incredible view flying over the 250 foot tall KoleKole waterfall. You'll need to be comfortable hiking half a mile up uneven surfaces, but the view and adrenaline rush will be worth the effort.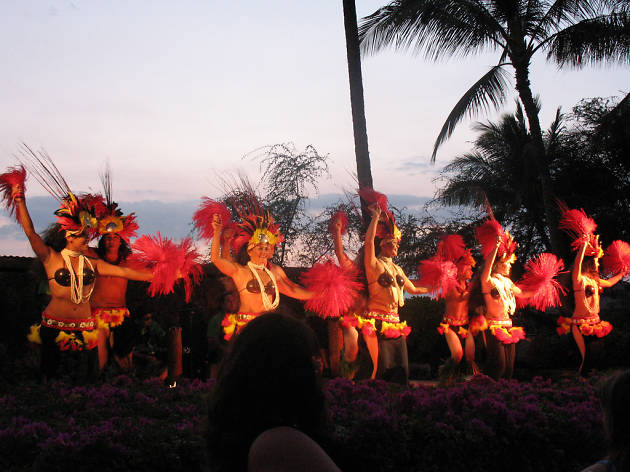 Photograph: Courtesy CC/Flickr/Lost in Transliteration
10. Sunset Luau at Waikoloa Beach
Pig out on traditional kālua pig
The sunset luau at Waikoloa Beach includes a huge buffet of local entrees along with an open bar. Watch the ceremonial unveiling of the kālua pig, then enjoy a night of Polynesian song and dance. You'll snap some great selfies as the colorful sky changes along 'Anaeho'omalu Bay.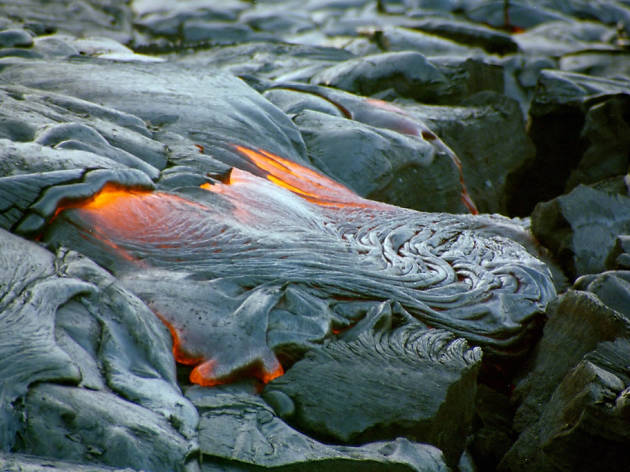 Photograph: Courtesy CC/Flickr/Thomas Tunsch
11. Hawaii Volcanoes National Park
Walk through a lava tube
Visit two active volcanoes, Kīlauea and Mauna Loa, at Hawaii Volcanoes National Park. Watch mist rise from the vents of Halemaʻumaʻu Crater, then follow the narrow path into Thurston Lava Tube for an underworld volcanic experience. The cave has some lighting to guide you along the path, but bring a flashlight if you're a little claustrophobic.
12. Ueshima Coffee Company
Roast your own coffee at UCC Hawaii
If you've ever dreamed about opening your own coffee shop, sign up for the roastmaster experience at UCC in Holualoa. You'll tour a working coffee farm and then learn all about the roasting process, from green bean to perfect cup. Earn bragging rights by taking home a bag of your own private label Kona coffee.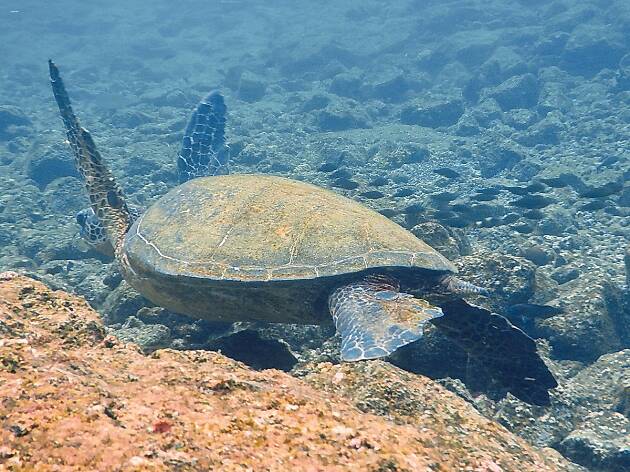 Photograph: Courtesy CC/Wikimedia Commons/Bob Linsdell
Swim in a natural hot tub
It's a bit of a scavenger hunt to get to Kapoho Tide Pools, but so worth it if you like the idea of wading in fresh water warmed by volcanic rock. You'll park in a residential neighborhood and walk a path to the water; wear water shoes and keep an eye out for sharp lava rock underfoot. You'll see plenty of marine life and colorful coral while you soak.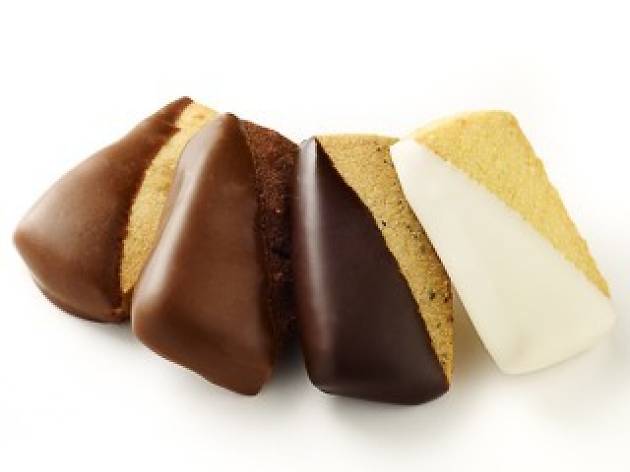 Photograph: Courtesy Big Island Candies
Sweeten up at Big Island Candies
Every Hawaiian island has their unique take on shortbread cookies and you'll find Big Island flavor in Hilo. Watch candy makers at work through a viewing area, hand-dipping this signature island treat. Sample fresh coffee and sweets like a milk chocolate dipped macadamia nut shortbread cookie. Try to visit early in the day to avoid tour bus crowds.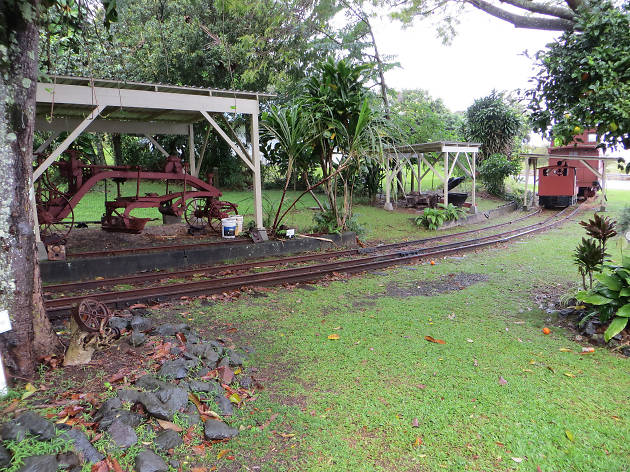 Photograph: Courtesy CC/Flickr/Joel Abroad
15. Laupahoehoe Train Museum
Ride the rails of history
Did you know Hawaii once had a thriving railroad system? Hawaii's sugar production relied on the railway for mill delivery, but there was also a popular passenger service carrying visitors across the island. The museum details the height of Hawaii's Consolidated Railway until its irreparable damage caused by the 1946 tsunami.
16. Hawaii Lifeguard Surf Instructors
Sign up for surf school
If you've ever been mesmerized watching surfers at play, why not try it out for yourself? Hawaii Lifeguard Surf Instructors are Red Cross certified instructors who will ensure you have a fun time in a safe environment. They'll provide you with a board and everything else you need as you learn to surf the waves at Kahalu'u Beach.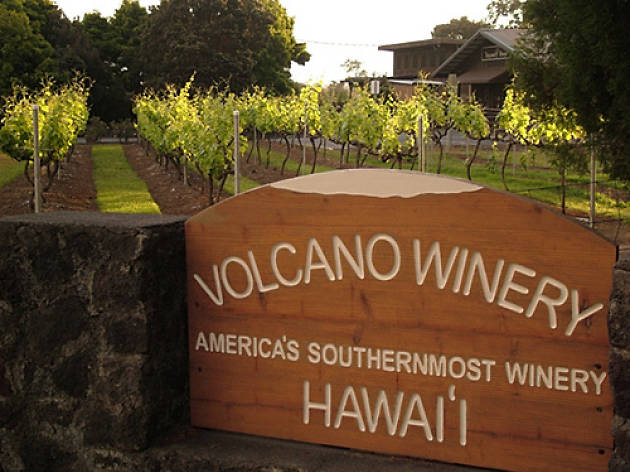 Photograph: Courtesy CC/Flickr/Mark Goebel
Sip volcanic wine
Visit the town of Volcano, HI for a unique wine tasting experience. Volcano Winery produces a variety of local flavors, ranging from pure grape to fruit blends and macadamia nut honey wine. Enjoy the view of Mauna Loa from the vineyard, then pull up a chair for tastings 364 days of the year.
18. Manta Ray Moonlight Swim
Snorkel with manta rays
For a unique marine experience on the Kohala Coast, book a snorkel excursion to swim with manta rays under the moonlight. Zooplankton is drawn to the cove lighting along Kauna'oa Bay and manta rays show up for nightly feedings. Reservations are required, as groups are limited to six snorkelers.
Star gaze on the Kohala Coast
You could trek up to Mauna Kea for a stargazing session, but you don't have to do so to get an amazing stargazing experience. Easily accessible for the whole family, sea level stargazing is possible—and magnificent. Join local astronomers on the Kohala Coast for a seaside look at the stars without hiking in the dark.
Visit a working chocolate farm
Satisfy your sweet tooth during a chocolate tasting at Kahi Ola Mau Farm. Located in the town of Honokaa on the Hamakua Coast, the farm is home to more than three hundred cacao trees along with pineapple and vanilla orchards. Learn about the bean to bar production process while sampling fresh treats made on site. Reservations are required for weekend-only tastings.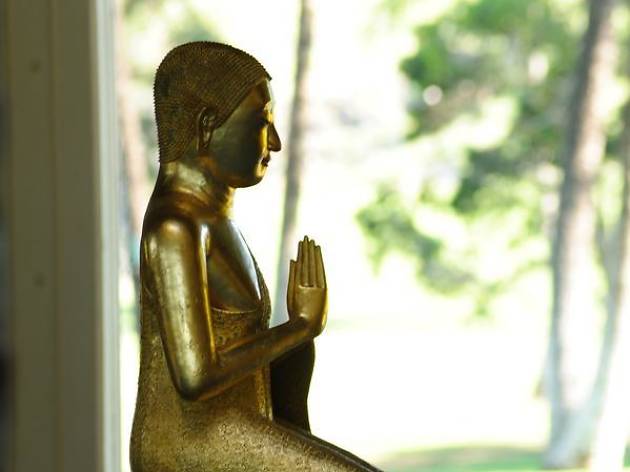 Photograph: Courtesy Booking.com
21. Mauna Kea Art Collection
Offer a lei to Buddha
Visit Hawaii Island's first resort, developed by art enthusiast Laurance S. Rockefeller, to explore a one-of-a-kind gallery. The Mauna Kea Art Collection is free to the public and includes unique works from the Pacific Rim, Oceana, and Asia—free guided art tours are available on Saturday mornings. Leave a lei offering for the pink granite Buddha sculpted in 12th Century India.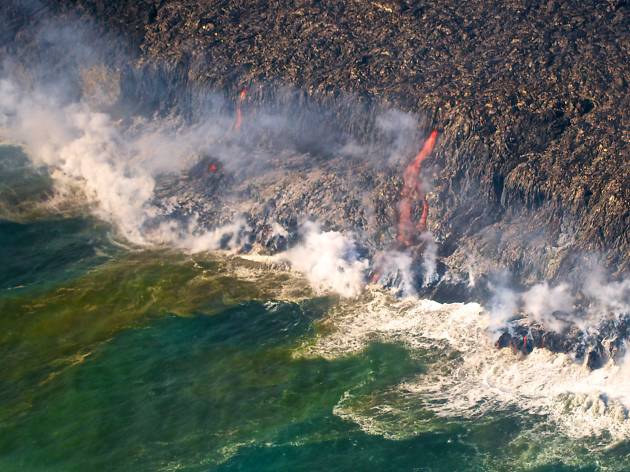 Photograph: Courtesy CC/Flickr/James Walsh
Get a sky high view of Kīlauea
Make the most of a short visit by flying over waterfalls, ocean cliffs and volcanic mountains on a helicopter tour. You'll soar above lava vents and through lush valleys, and get an unbelievable view of Kīlauea. For the most stunning views, take an early morning flight when the sun is fresh and ocean mist is rolling off the landscape.
More of the best in Hawaii
From fine dining to thrifty walk-up windows, the most popular eateries on Hawaii celebrate local ingredients and cultural tradition.