Six of the West Midlands' best craft beers
Try some of the West Midland's best craft beers
The West Midlands has a long and famous brewing tradition, with many of the UK's most famous beers once produced in the region. Although the big commercial breweries are now long gone, the region is now starting to embrace the world of craft beer and small-scale brewing. Reducing the many brilliant craft beers produced in the West Midlands down to just six wasn't easy - if not impossble. So think of these not as a definitive list, but a stellar selection of what Birmingham's local breweries, bars and pubs have to offer.
RECOMMENDED: Time Out's guide to the best craft beer from around the UK
Six of the best craft beers from the West Midlands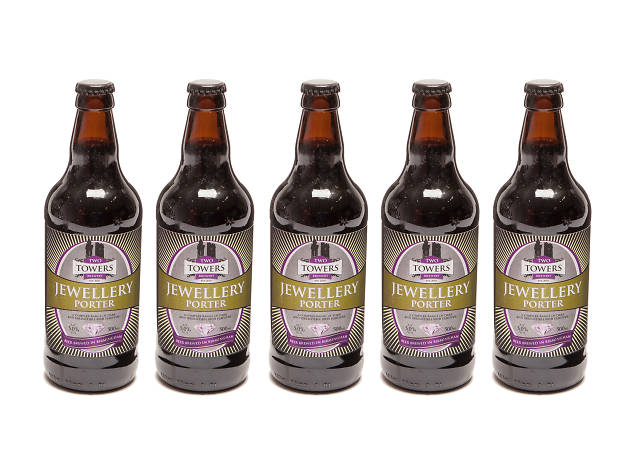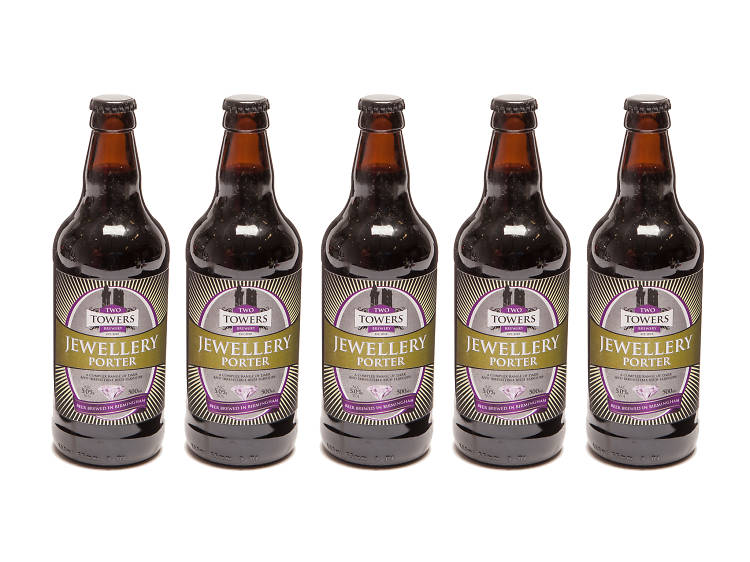 © Rob Greig
Two Towers - Jewellery Porter (5% ABV)
Opened in 2010 in the Jewellery Quarter by Mark Arnott-Job and Trevor Harris, Two Towers is still the closest freestanding brewery to Birmingham city centre. Perhaps the pick of a range of cask and bottle conditioned beers is this punningly-named brew, a straightforward gently roasty porter with plenty of coffee and dark sugar character, some berry fruit and a gentle burr of bitterness from English hops. The two towers are Edgbaston water tower and Perrotts Folly, both visible from the house where the initial brews were developed, which might just have inspired local lad J R R Tolkien's fantasy versions in his Lord of the Rings trilogy. The brewery offers a tap room, tours and beer sales.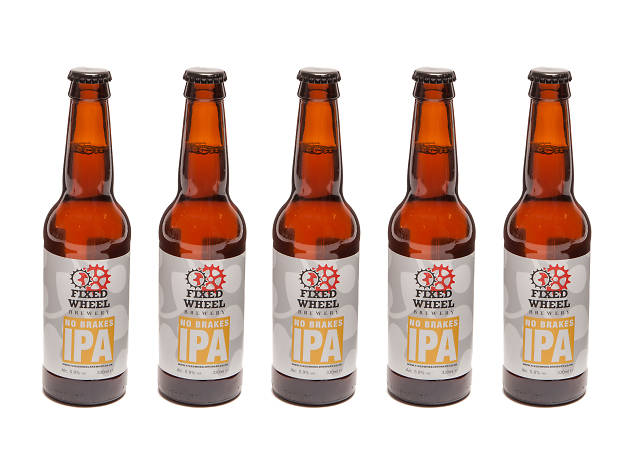 © Rob Greig
Fixed Wheel - No Brakes (5.9% ABV)
There's long been a link between good beer and good walking, but cycling is often the transport mode of choice for today's youthful craft brewers. Scott Povey, founder of Fixed Wheel in Blackheath and also brewer at Stourbridge's draught-only Green Duck, is a sometime competition cyclist and devotee of fixed wheel bikes, thus both brewery and beer names. This very good example of a contemporary IPA, featured on cask at this year's Great British Beer Festival but also available bottle conditioned, is inspired by US West Coast cycle couriers. It's got plenty of peachy, grassy, pine and citrus flavours and a lightly oily, bittering finish. Not bad for a brewery just one year old – visit the weekend tap house too.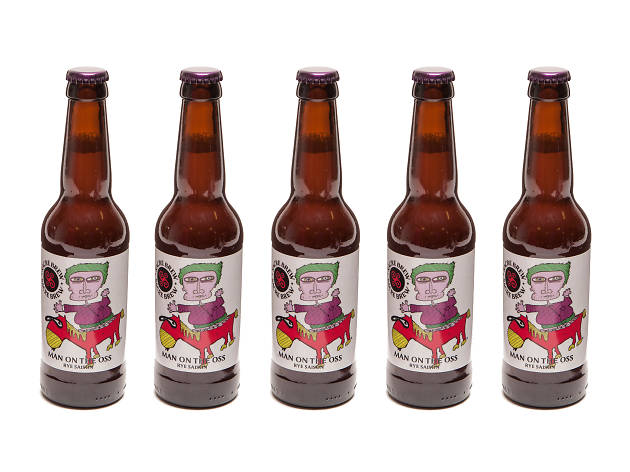 © Rob Greig
Sacre Brew - Man On The Oss (4.7% ABV)
This Wolverhampton outfit has rapidly established itself as one of the region's most intriguing new breweries since it launched with crowd funding in 2014. New York City native and long-time homebrewer Gwen Sanchirico produces decidedly creative beers in unusual styles, often with exotic flavourings, in batches of a mere 200 litres, packaged bottle conditioned or in modern 'keykegs'. One of the few regulars, this is a polished Wallonian-inspired saison including rye malt and a Belgian yeast, named in honour of the city's landmark equestrian statue of Prince Albert. It's a smooth, complex treat with spicy Belgian yeast notes, an authentic Continental malt character and a refreshing finish with apple-fruit esters. Other products include mediaeval-style 'gruit' beers made with a blend of spices but no hops and a beer featuring caramelised black garlic.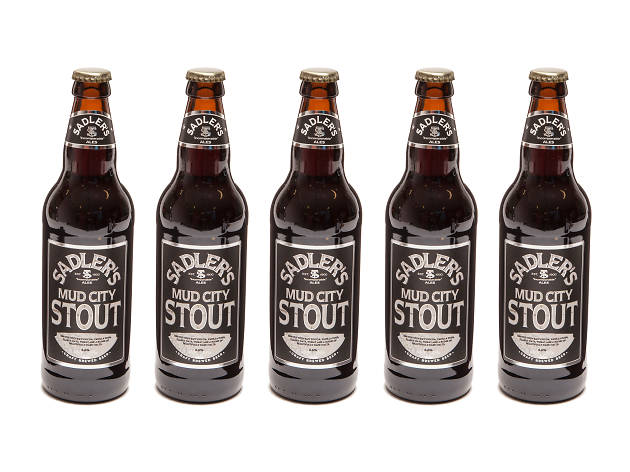 © Rob Greig
Sadler's - Mud City Stout (6.6% ABV)
The original Sadler's brewery at Lye near Stourbridge operated between 1900 and 1927, and was unexpectedly resurrected almost 80 years later in 2004 when Chris Sadler, great grandson of the founder, installed a small brewery at former brewery tap the Windsor Castle. Success has led to expansion and earlier this year the business moved into a spacious industrial unit opposite the station, with a brewhouse three times the size and an excellent bar above. Perhaps its most celebrated product is this big near-black sweet stout, with oats for smoothness and added cocoa and vanilla pods. Expect plenty of sultana malt, rich dark chocolate, hints of vanilla and plum fruit and a slightly ashy finish from the filtered bottled version.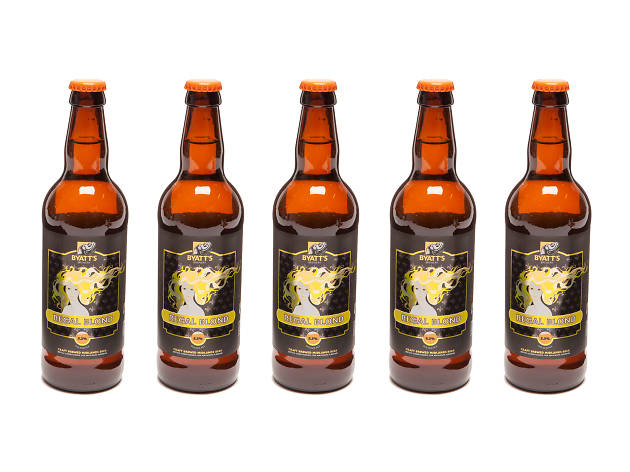 © Rob Greig
Byatts - Regal Blond (5.2% ABV)
A stronger contemporary pale ale from the environs of the Coventry Arena, this bottle conditioned beer pours a classic golden colour, with aromas of tropical fruit and zesty citrus from a blend of English, US and New Zealand hops, and turns quite bitter in a long finish. But it's underpinned by a good dose of soft, grainy, bready malt. The brewery was founded in 2011 by Lee Byatt, who formerly worked in the pubs and clubs trade, as Coventry's first successful commercial brewery for 80 years, ending a lengthy period when it was one of the UK's biggest brewery-free cities.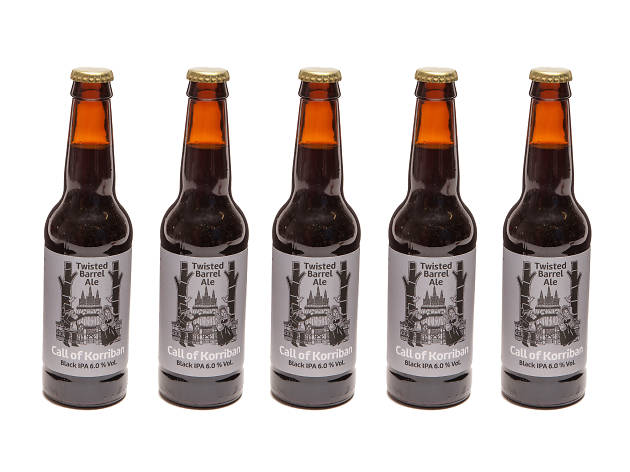 © Rob Greig
Twisted Barrel - Call of Korriban (6% ABV)
Still only the second contemporary commercial brewery in Coventry after Byatts (above), Twisted Barrel began as a tiny 60-litre kit in homebrewer and beer podcaster Chris Cooper's garage in 2014. But soaring demand saw rapid expansion to arty Fargo Village and a professional-sized brewhouse complete with taphouse open Thursday to Sunday. Such success is due to the quality of beers like 'black IPA' Call of Korriban, sold both in draught and bottle conditioned form, a hoppy but slightly sweet dark brown ale that beautifully balances rich chocolate, slightly grapy, petrolly fruit, meaty and roast flavours and a dose of herbal bitterness. "We are more folk than punk," the brewery declares on its policy of giving its own twist to tradition.
Where to drink it in Birmingham
Embrace craft beer revolution at one of Birmingham's best craft beer havens