The 11 best museums to visit in Birmingham
Take a peek at our round-up of the best museums in and around Birmingham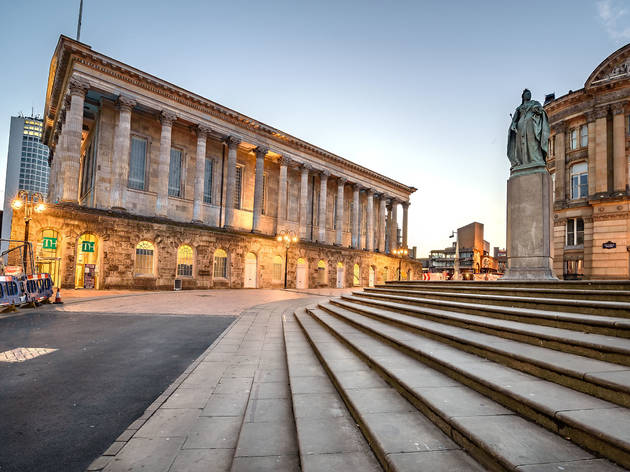 As Britain's second largest city with plenty of things to do, it's no surprise Birmingham is a tip-top location for museum visiting. But what's really great about this city is the way it combines major attractions (Birmingham Museum and Art Gallery) with some truly quirky, offbeat gems - trip to the coffin museum, anyone? Decide over brunch if you're in the mood for gazing on iconic 19th-century art or finding out the answers to every question you ever had about the production of pens. Then, debrief over an afternoon drink at one of Birmingham's best bars.
1
© David Rowan
Birmingham Museum and Art Gallery
What is it? Birmingham's centrepiece museum, placing modern Midlanders alongside ancient Greeks.
Why go? Among art fans, the Grade II* listed Museum and Art Gallery is famous for its collection of Pre-Raphaelite works. But looks beyond the languid red-headed women and the museum offers Egyptian artifacts, a child-friendly mini-museum and delightful Edwardian tearooms. In fact, it contains more treasures than the Staffordshire Hoard (oh, and the Hoard itself). Free entry, with some exhibitions charging.
2
National Motorcycle Museum
What is it? The largest motorcycle museum in the entire world displaying some beautifully sleek, mean machines.
Why go? Rev up your engines and head out on the highway to the National Motorcycle Museum. Among their extensive collection of bikes are many originally made in Britain. A must-visit museum for anyone who lives for the smell of leathers and grease.
3
© Jon Stroud
What is it? Family-friendly science museum inspiring the next generation of Einsteins.
Why go? Pop down to the Millenium Point building and discover Birmingham's brilliant hands-on science museum. It's got a Planetarium, a Science Garden, a Marine World Gallery, a Spitfire Gallery, a few dinosaurs and basically a whole lot of other stuff to play with too. You'll leave feeling like the next Nobel Prize is yours for the taking.
4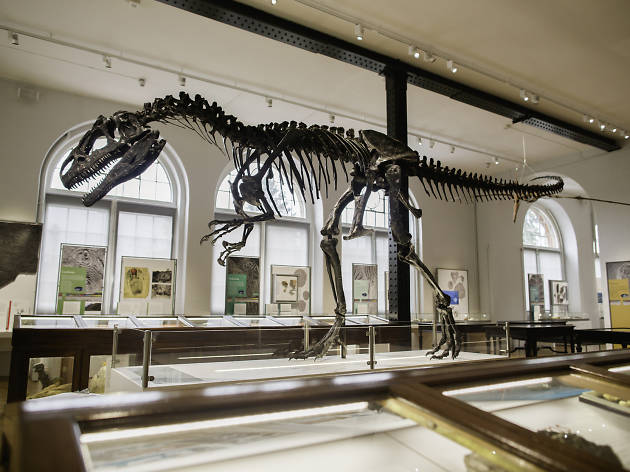 © Lee Allen
Lapworth Museum of Geology
What is it? Rocking and rolling museum of geology that's a treasure trove for fossil fiends.
Why go? The Lapworth Museum is run by the University of Birmingham and contains an extensive collection of minerals, maps, fossils, rocks and more. All in, it has more than 250,000 specimens, dating all the way back to 3.5 million years ago. The Lapworth is on the Uni's Edgbaston campus and it's FREE.
5
© Jack Spicer Adams
Museum of the Jewellery Quarter
What is it? Birmingham's glittering past told in a historic jewellery-making workshop.
Why go? Long before Accessorize provided high street bling on a mass-scale, Birmingham's craftsmen were honing their skills banging out everything from beautiful bangles to engagement rings. Step inside the former premises of Smith & Pepper, and enjoy guided tours and live demonstrations. Then decide if you want to put a ring on it.
6
What is it? Britain's premier museum dedicated to the history of making pens.
Why go? Close your eyes and imagine a time before laptops. A time when the written word was a thing of beauty spun slowly from swirls of ink onto thick, creamy paper. Now open them and head to Birmingham's Jewellery Quarter where you can discover the history of the steel pen-making trade. In the 19th century, Birmingham was the origin of 75% of all pens in the world. Seventy-five percent!
7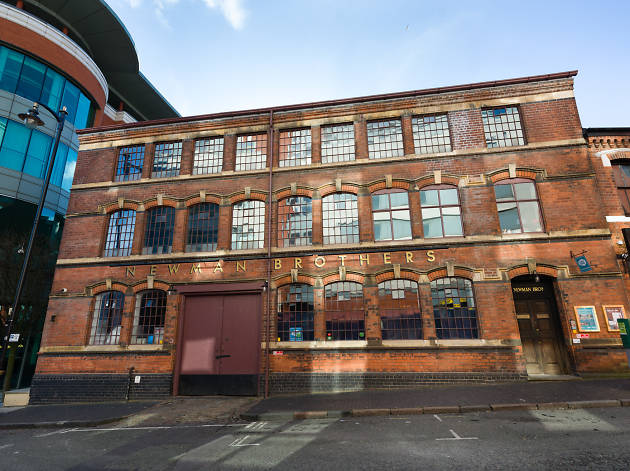 What is it? An entire museum dedicated to the humble trade of constructing our final resting places.
Why go? 'My boy builds coffins...' once sung Florence Welch, making her one of the few people to appreciate this gothicky trade. Another workshop-turned-museum, The Coffin Works shares the secrets of the Newman Brothers, the last company to build coffins in Birmingham. Dress like Morticia Addams and pay it a visit.
8
What is it? Breathtaking Jacobean mansion set in a lovely park.
Why go? If you're looking for a break from the Bullring, head to the north of the city for a day out at Aston Hall. This gorgeous red brick mansion is one of the best examples of Jacobean housing around, a home fit for royalty that's survived attacks by cannonball. You can bone up on your Civil War history or swan around Lady Holte's sublime gardens.
9
What is it? Tranquil, timber-framed Tudor home to visit in Yardley.
Why go? Starch your best ruff and head six miles out the city centre for a trip back to Tudor England. Blakesley Hall was built in 1590 by wealthy Birmingham merchant, Richard Smalbroke. Go visit it now for some R&R wandering its fragrant herb gardens before poking down a hearty slab of cake. It's what Henry VIII would have wanted.
10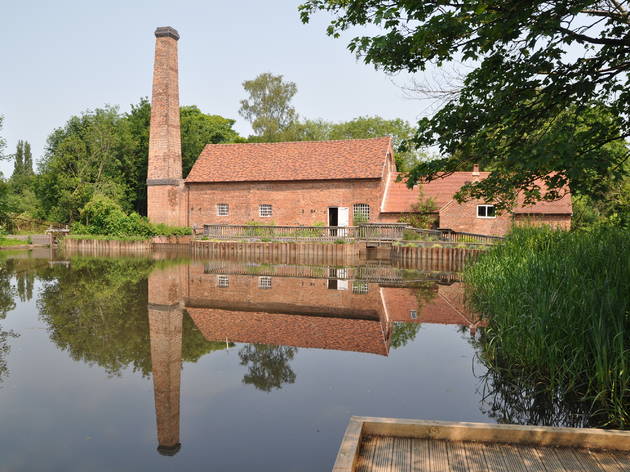 What is it? A working water mill set in the landscape that inspired Tolkien's Lord of the Rings.
Why go? You might not spot a hobbit bumbling down the road here, but you will spot the glorious countryside that inspired the author to invent his bucolic Middle-earth. Sarehole Mill is a still-functioning water mill making its own flour. Loaf around its exhibits, mill around its gardens... and resist the temptation to do a bad impression of Gollum.
11
What is it? Historic house just outside the city centre, with delectable Georgian interiors.
Why go? In the 18th Century, the illustrious Lunar Society would meet at Soho House each full moon to discuss their latest scientific findings. It's not known if these get-togethers involved temporary extra hair growth, but make up your own mind with a trip to this perfectly preserved manor house that includes a fossilry.
Work up an appetite?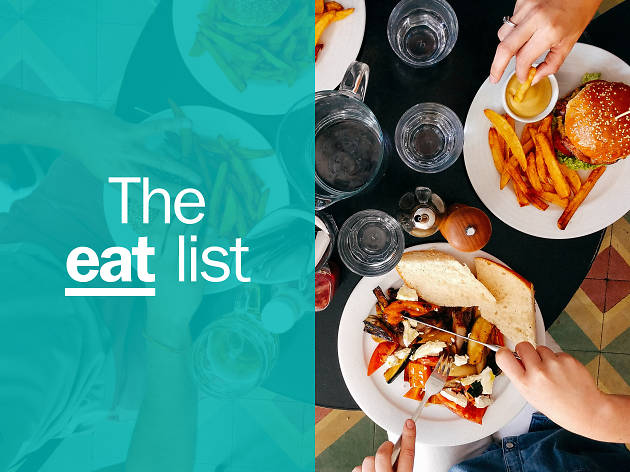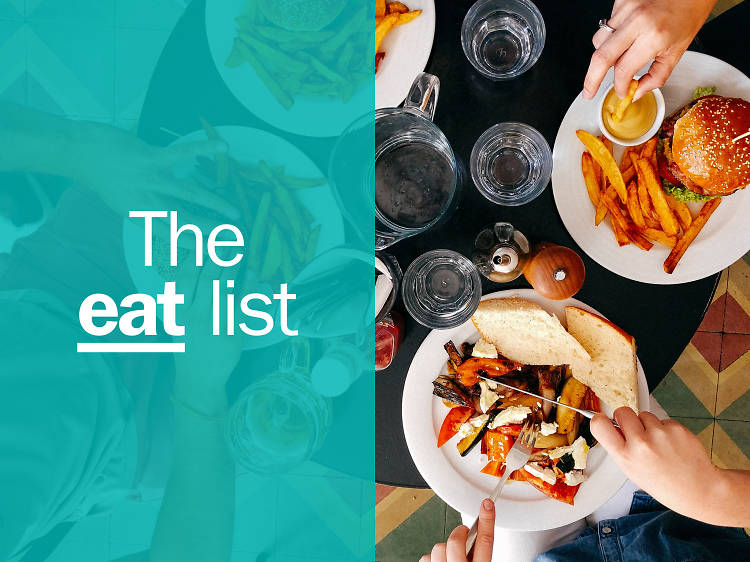 On any given night you can settle down to a meal in a superb Michelin-starred spot, get stuck into what's probably the UK's best Indian restaurant scene and taste food from some of the finest up-and-coming culinary stars in the business. Then there's all those incredible family-run favourites and super satisfying cheap eats. No matter what you're craving, the options are endless.