The best dive bars in Boston will keep you coming back for more
Drink and be merry at the best dive bars in Boston, serving cheap beers, cocktails and food. Cheers!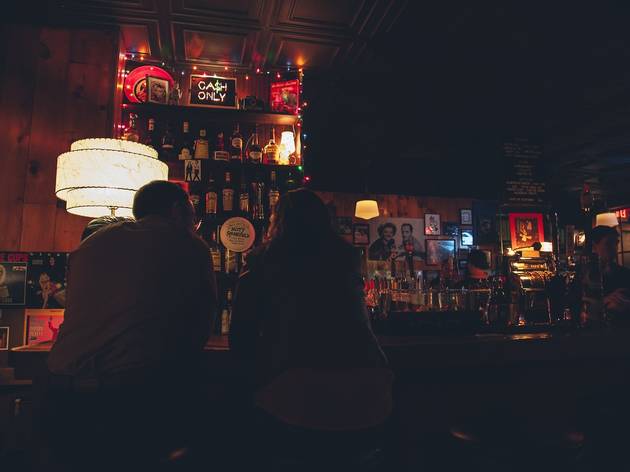 By

Time Out editors and Meaghan Agnew
|
Some nights it feels like you got all dressed up for nothing. Instead of blowing your party budget on overpriced cocktails in the crowded new "it" bar, wouldn't you have had more fun drinking a few tallboys in a no-frills, no-pressure space? Enter the best dive bars in Boston. Ask ten Bostonians for the definition of a dive bar and you'll get ten different answers, but cheap cocktails, unsavory locals, greasy food and throwback bar games are de rigeur. Most Bostonians call dive bars, simply, "bars." This is a real city where real people drink beer and whiskey while cheering on the Sox, not one of those towns where fake people quaff chocolate martinis while rooting for those Bronx bums who spend all the money..... Sorry, we are writing this from a Boston dive bar and as you can see the vibe is contagious. Boston is home to some of the most authentic dive bars. Many of the city's Irish pubs and sports bars also fit the description and, while dive bars aren't usually associated with craft beer, Bukowski's is a much-loved exception.