Alo Yoga is now open in Boston's Seaport. For those of us who live in Downtown Boston, the growth of the Seaport's shopping scene has been a huge boon. The Seaport is now filled with brands like Away, Everlane, Filson, Helly Hansen and Lunya, creating a new hub for the discerning shopper Downtown.
Within walking distance of the heart of Boston, the outdoor shopping landscape of the Seaport is a treat no matter the season, but it is especially pleasant in the summertime because after a few hours of shopping, there are plenty of patios to enjoy a drink, a snack or dinner.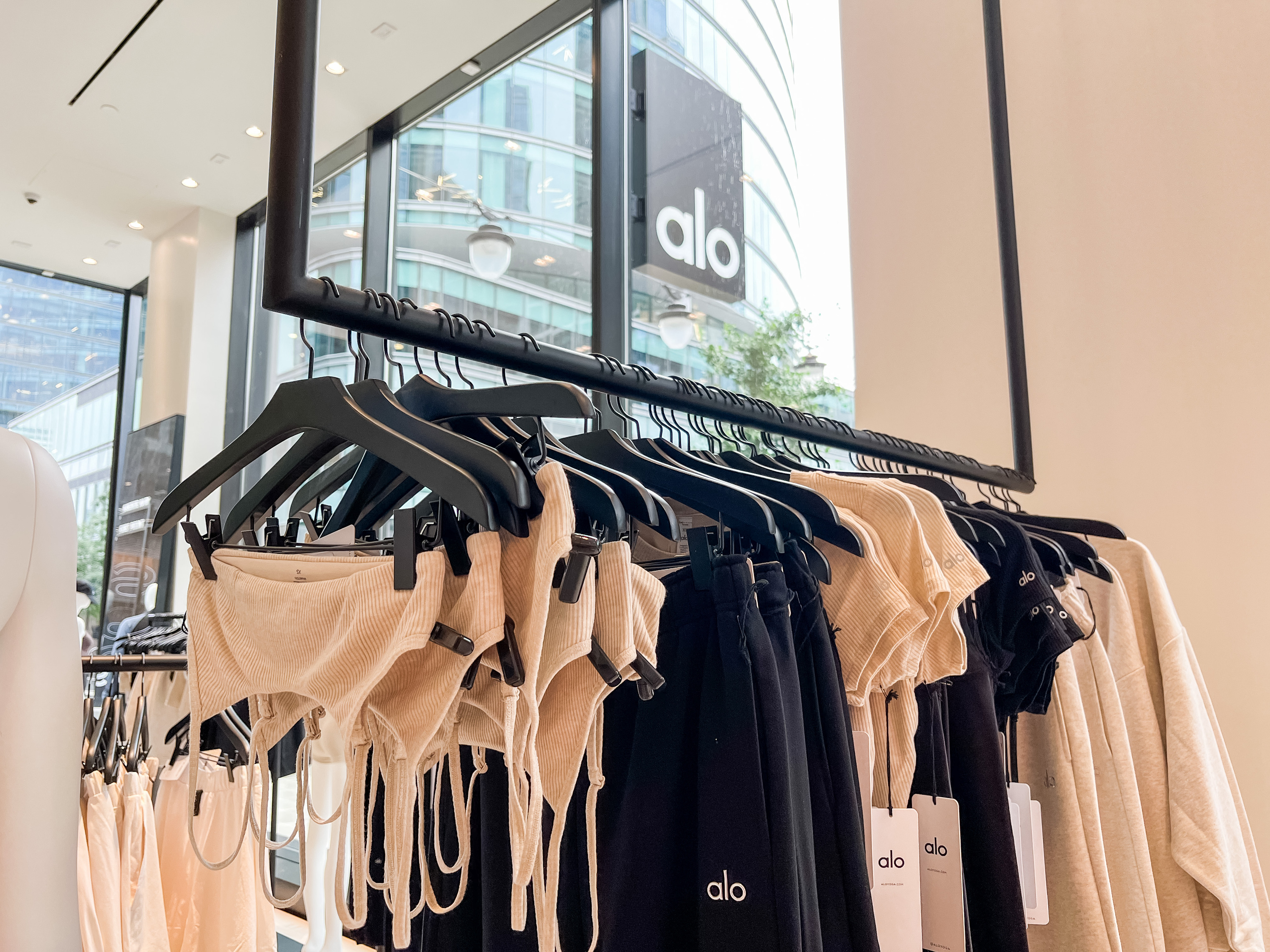 The addition of Alo Yoga to the roster is a huge win for Boston because unlike so many of the other popular athleisure brands, Alo does not yet have a huge retail presence. With a total of just 16 retail locations, called "Alo Sanctuaries", the brand maintains its cache by only opening in trendy neighborhoods like Soho, Beverly Hills and Williamsburg. Now the Boston Seaport has joined those ranks.
Alo Yoga is a premium lifestyle brand, offering customers everything from stylish workout gear to comfortable lounge and athleisure wear.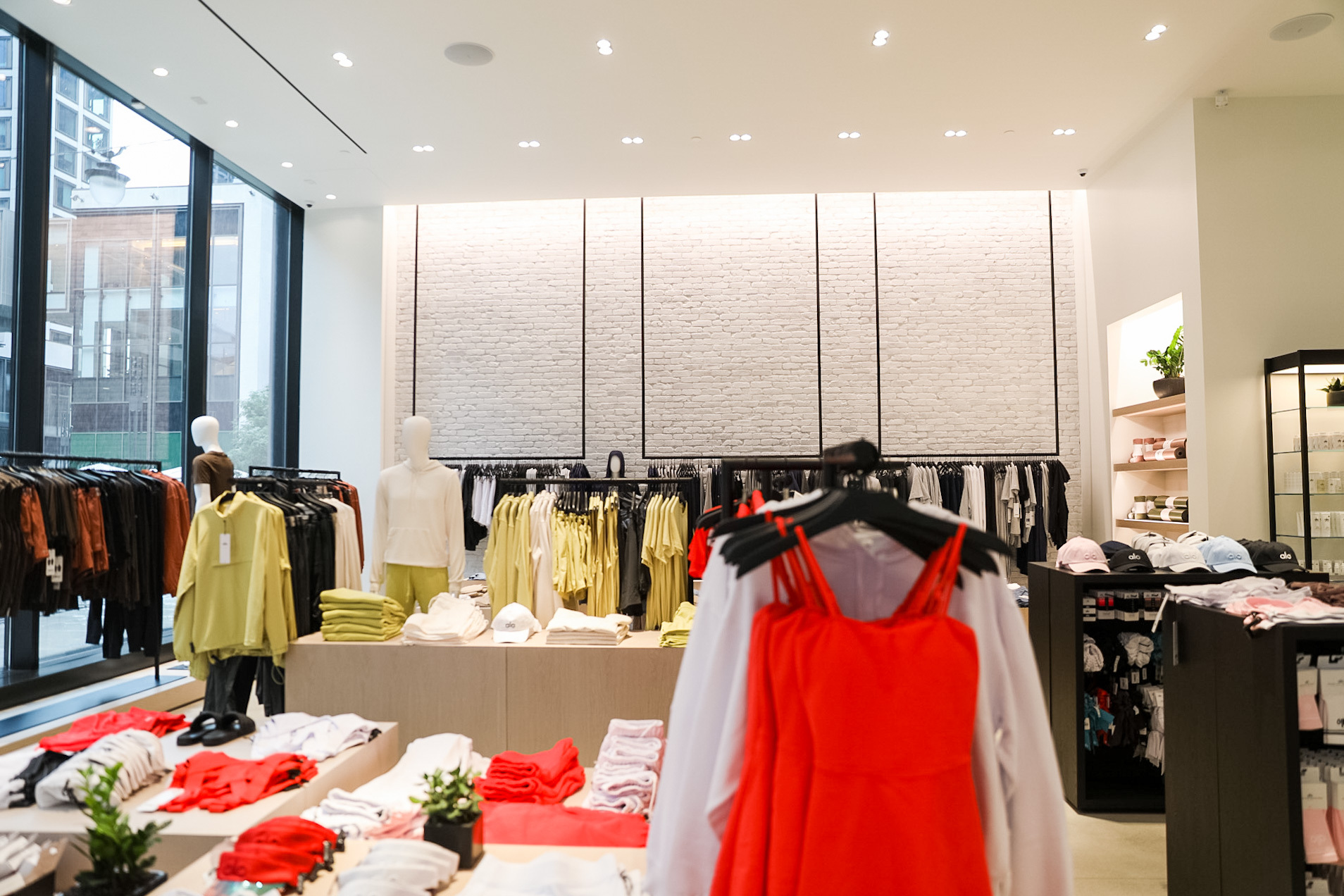 Since launching in 2007, Alo has upheld its approach as an "eco-aware and sweatshop-free" brand. Famous for its "studio-to-street" looks expect lots of leggings, biker shorts and sports bras alongside things like sweat-sets, tennis skirts and more. The space is light and airy, with just the right amount of inventory. They have many sizes and colors of each item in stock, but the selection is not overwhelming.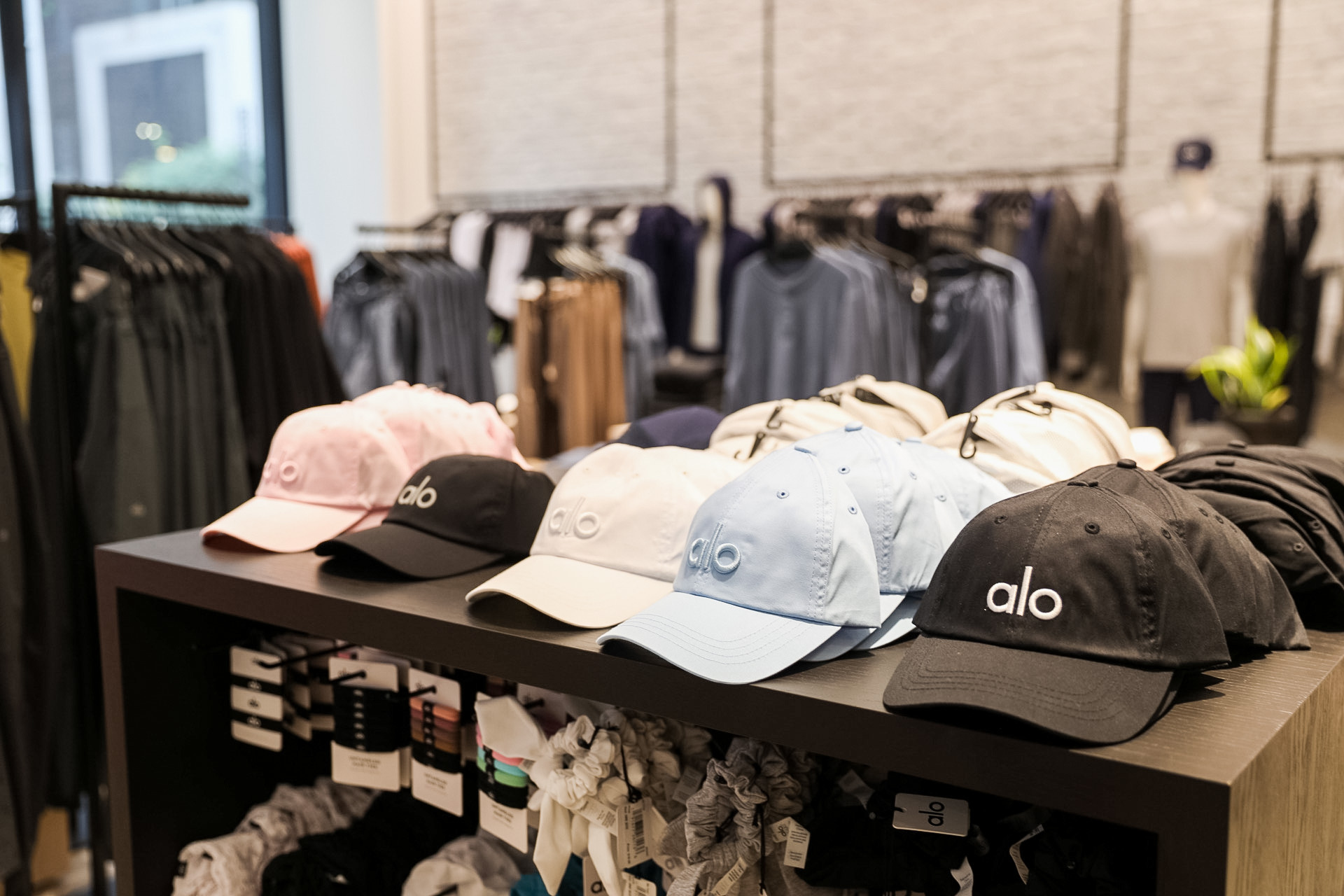 The Alo Sanctuary is located at 70 Pier 4 Blvd. in the Seaport and is currently open Monday – Saturday 11am - 7pm and Sundays 11am - 6pm.