Are you even aware that there is such a thing as "National Pickle Day"? While there seems to be a day for everything these days, this is one we can get behind because it always encourages some interesting flavor combos that we do not see any other time of year.
When is National Pickle Day?
National Pickle Day is on November 14 this year.
How to celebrate National Pickle Day in Boston
Grillo's Pickles, a Boston-born all-natural pickle brand, is releasing a lineup of pickle-based partnerships with some other favorite Boston brands.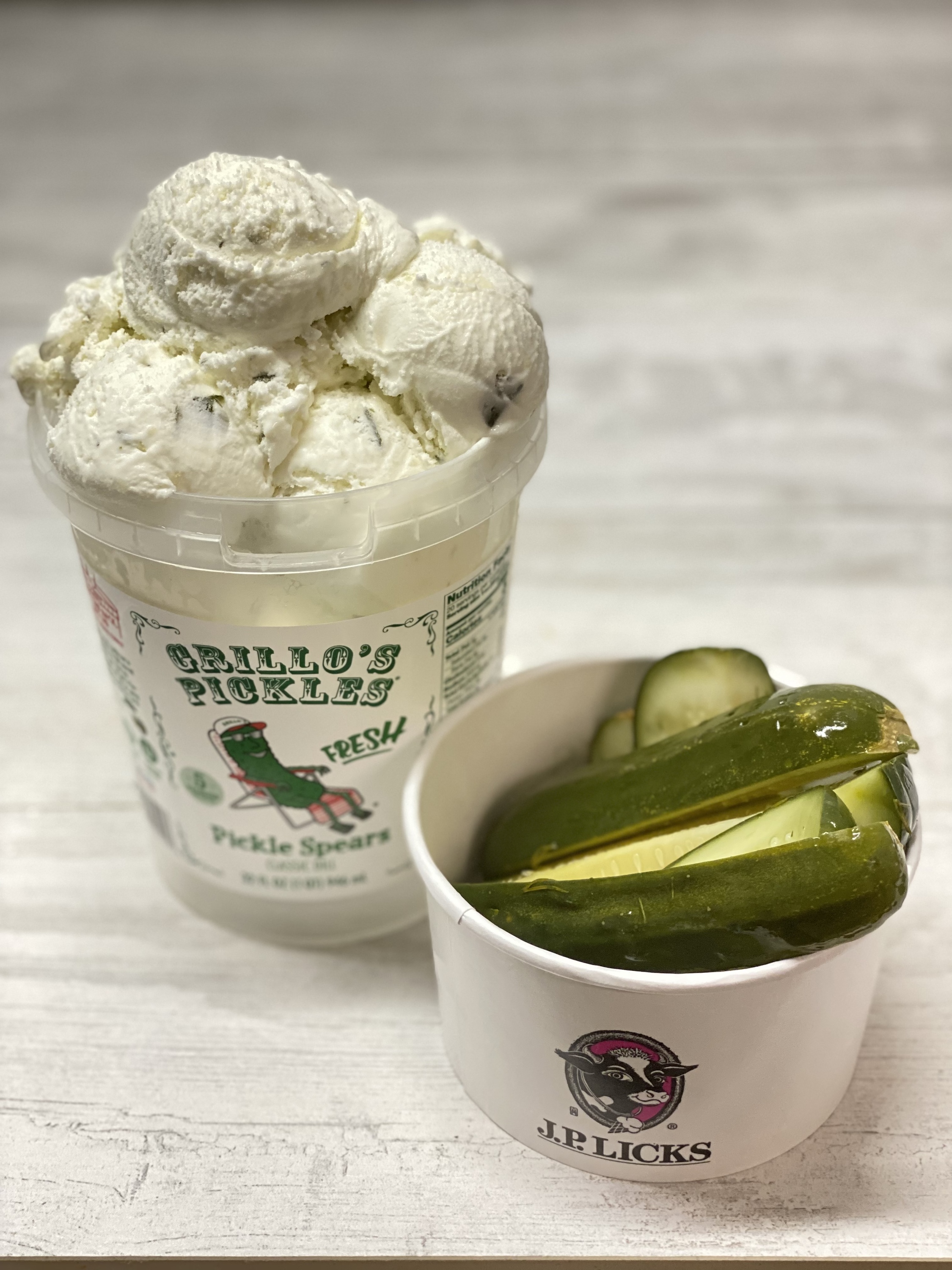 J.P. Licks Pickle Ice Cream
Grillo's has teamed up with J.P. Licks to release a limited-edition Pickle Ice Cream, that is actually gluten-free and will be available from 11/14 until 11/21 and will be on sale at all 17 locations. The flavor is sweet and savory with a hint of dill and a bite of vinegar.
Lord Hobo Pickle Beer
Next, they have worked with Lord Hobo to release a limited-edition Pickle Beer for the month of November. The beer is fresh, bright and tangy, making the brew easy to drink and refreshingly crisp. Stop by the Lord Hobo Brewery in Woburn on November 13 to celebrate the launch of this new flavor.
The Friendly Toast Pickle Dishes
The Friendly Toast will serve Grillo's inspired dishes on November 14 at their Dedham location all day long, in addition to the Pickle Beer from Lord Hobo. So pair a few pickle-flavored items with any of your other favorites at The Friendly Toast to ring in National Pickle Day 2022.