Cozy season is upon us, and for many in the Boston area, fall conjures up visions of hot apple cider, big sweaters and hikes to take in the stunning New England foliage. If that sounds like a dream, get ready to wake up in the woods in a private mini-cabin that's the perfect getaway from the city.
What's a Getaway House?
Getaway Houses are tiny cabins (about 200 square feet) that are designed for a single person, couple or two friends, and feature queen size beds, a small kitchen with a refrigerator, running water and a bathroom that includes a shower and toilet. They're located in woodsy areas, usually with more cabins surrounding, and have picnic tables, a firepit and comfy Adirondack chairs for lounging. They give you all the fun of camping, but with an actual shower!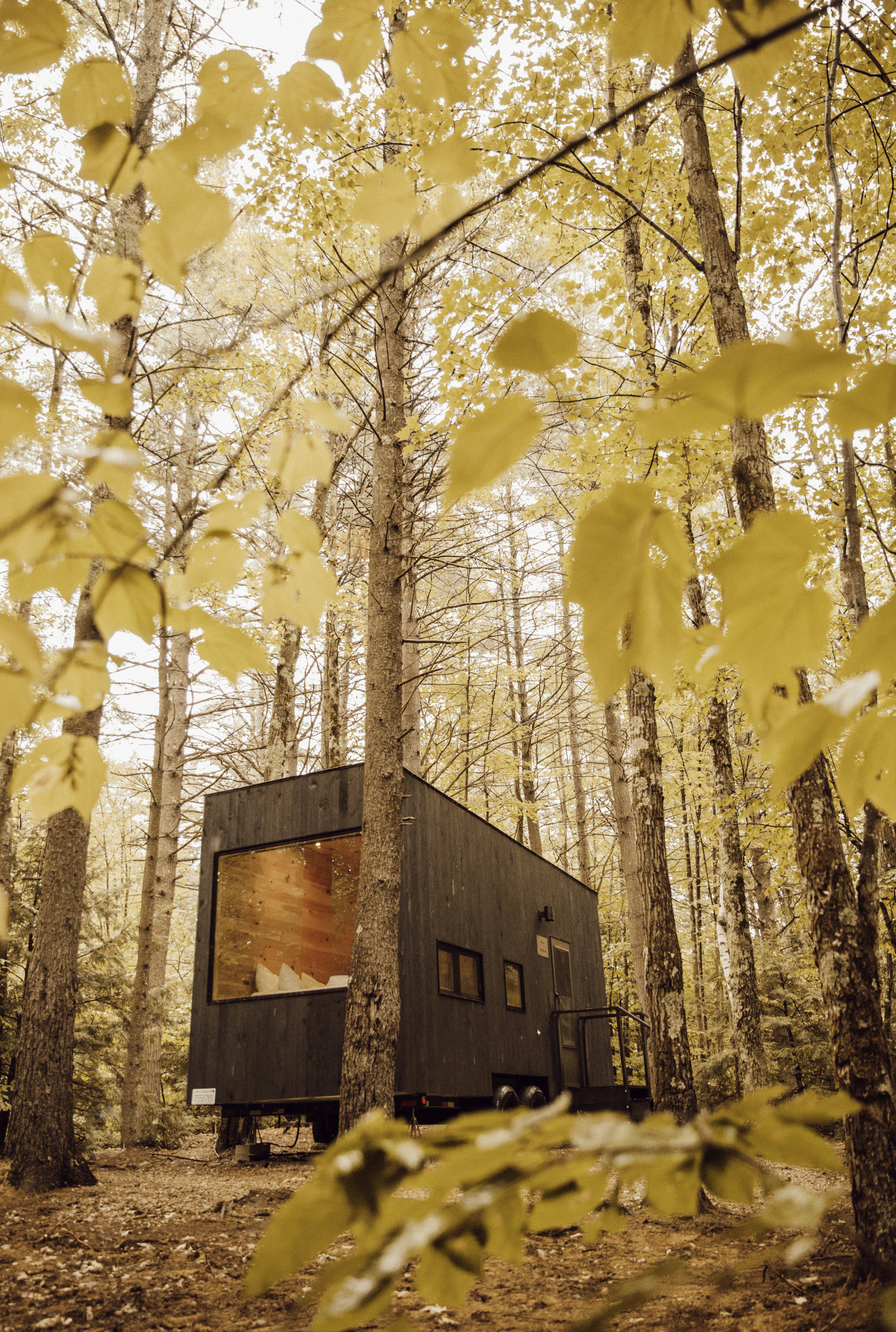 Where are Getaway Houses?
For the Boston area, there are several locations that are easy to access by car. Blake Brook, which is in Epsom, New Hampshire, is a one and half hour drive from town. This puts visitors close to Epson Town Forest for hikes and stunning views, and an easy drive to Concord if you'd rather not attempt cooking dinner over a fire.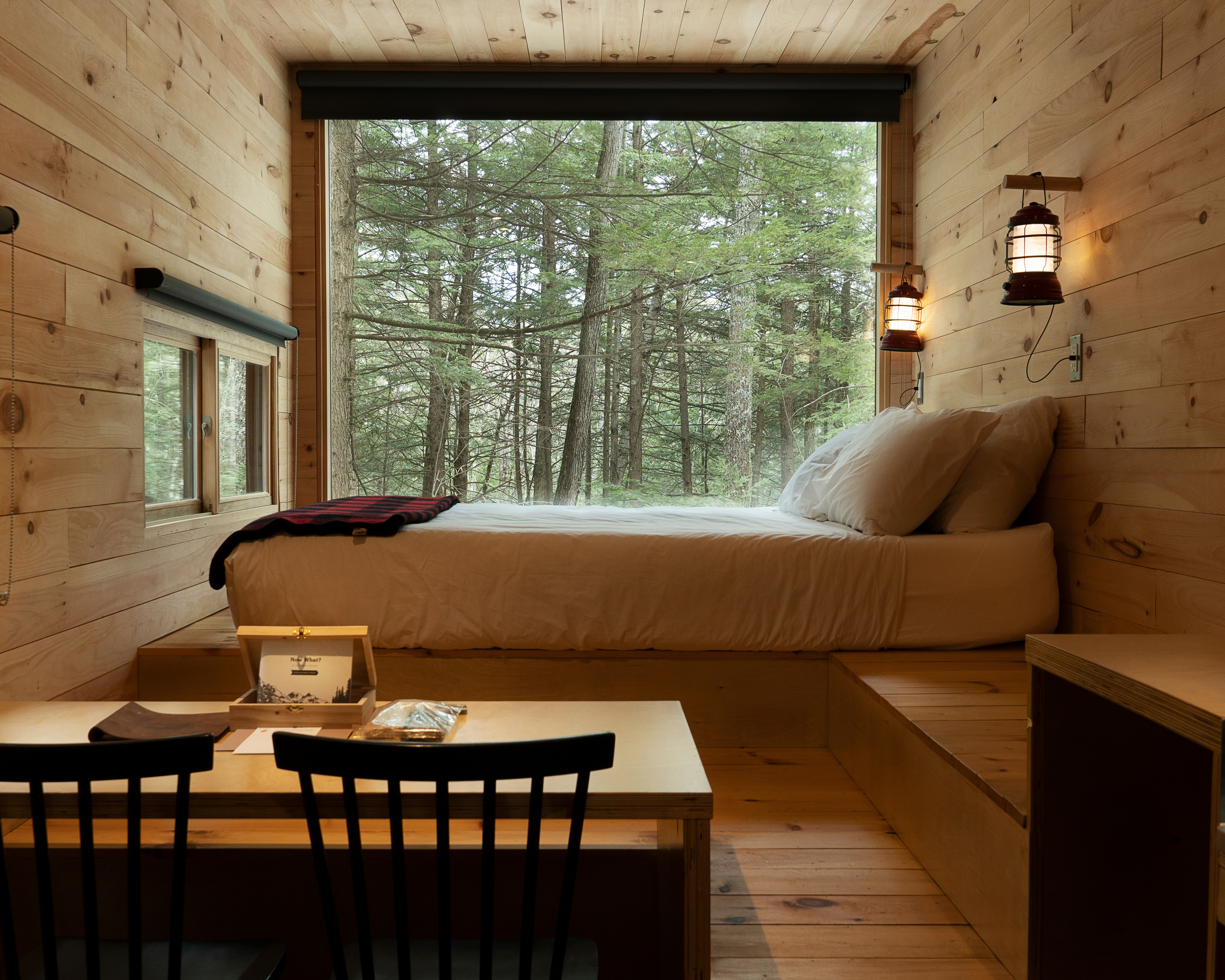 The Machimoodis cabins are about a two hour drive, and are near historic Gillette Castle, great hikes at Machimoodus State Park, or enjoy the stunning waterfall at Devil's Hopyard State Park. The cabins are about a 20 minute drive from the historic village of Essex, which has quaint shops and award winning dining.
If you're willing to drive a little further, and make the three hour trip to Eastern Catskills, you'll find the North–South Lake's numerous hiking trails, spectacular overlooks, including the 260-foot Kaaterskill Falls, the highest cascading waterfall in the state. Take the 25 minute drive over the Hudson river to the adorable town of Hudson, which offers some of the best dining and upscale shopping in the Hudson Valley.
What should I expect at my Getaway House?
When you book your cabin, you'll get the address and information with your receipt. There are fun add-ons you can pick when you're checking out, like campfire starters, a provisions kit packed with oatmeal, soup, beef jerky, cookies, candy, pasta, and pasta sauce or a s'mores kit with all the fixings for sweets around the fire. That said, if you want more than a small amount of any of these things, you're better off bringing your own.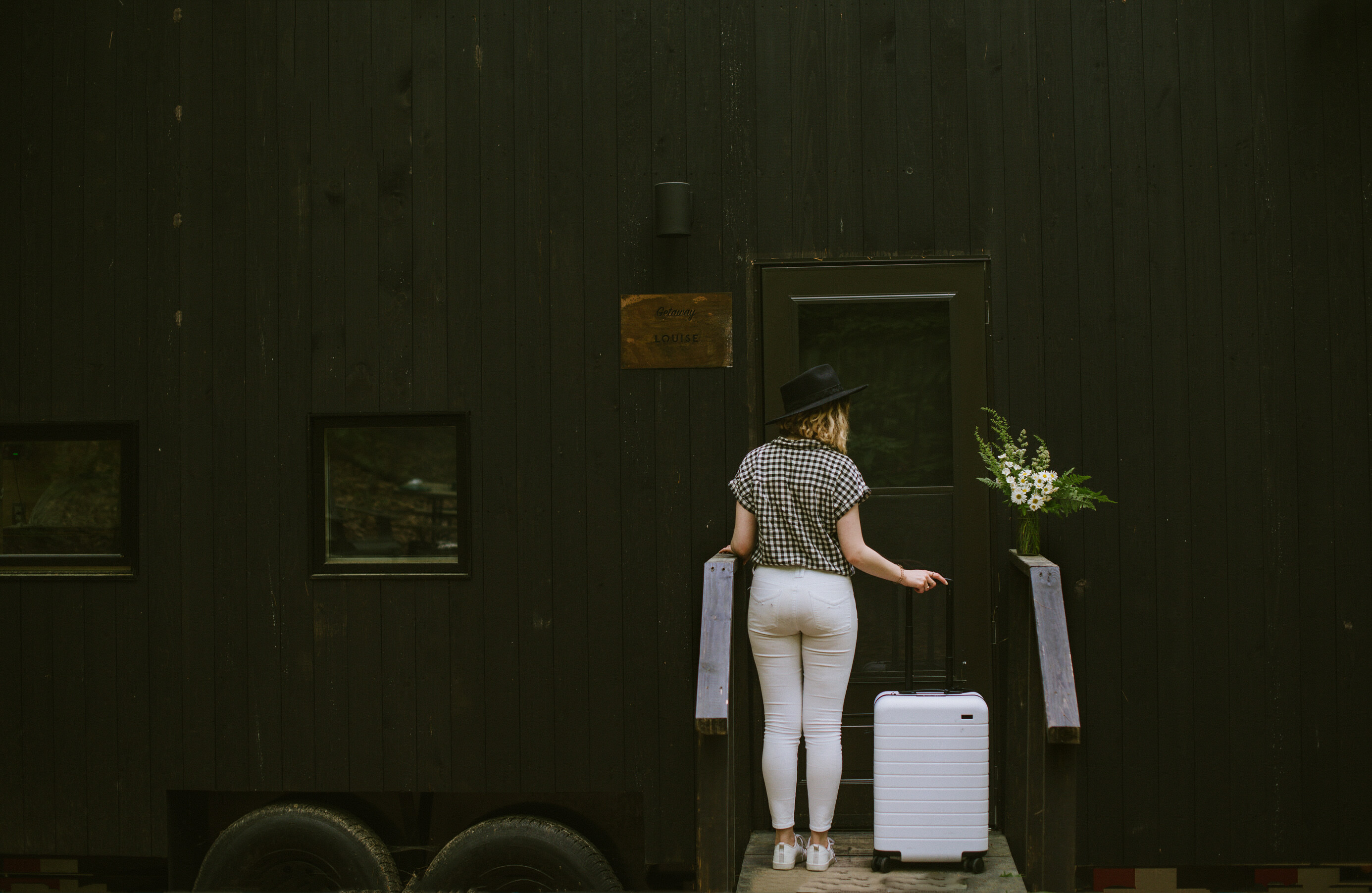 The cabin itself is easy to access with a code that you'll get via text the day of your check in, and they do feel very remote. One highlight is the back wall is a floor to ceiling window that the bed us next to, so you can wake up or doze off taking in nature. The cabins are heated and have air conditioning, so after a long hot day hiking you can cool off with a drink and take a nice shower.
What's the Getaway House experience like?
We found getting there and checking in easy, and the location felt just remote enough. For city dwellers, this is a low stakes way to try camping without buying a tent or entire RV, and it has enough amenities for most people for an outdoorsy weekend. The locations are all close enough to a town that if we needed to pick up something quickly (like a couple of bottles of rosé) it wasn't a problem.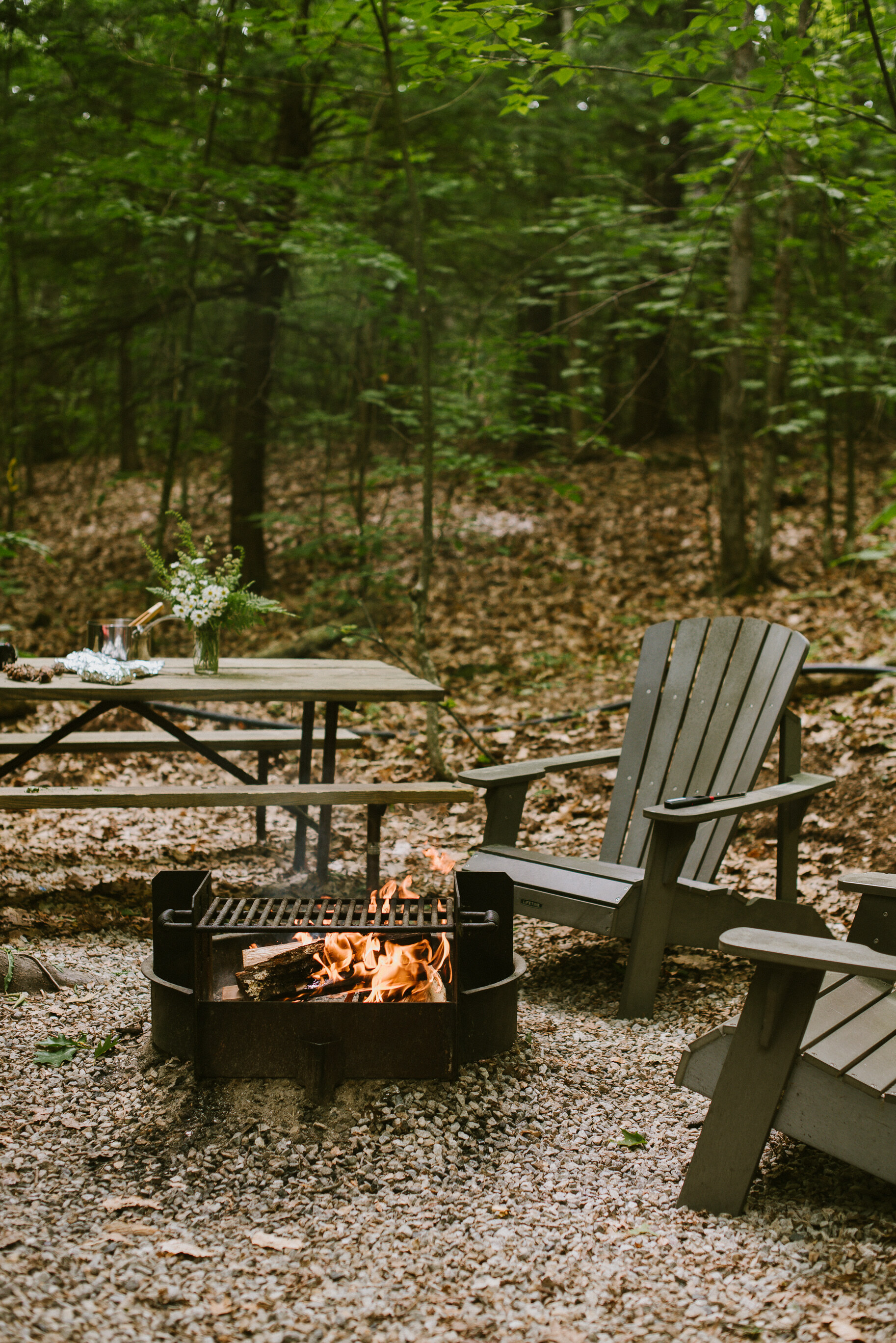 However, it's definitely more rustic than a hotel or most AirBnBs, as the bathroom is tiny and doesn't have its own sink – you'll be brushing your teeth at the kitchen sink. It's also close quarters, and in lieu of a closet there are hooks for clothes, backpacks and other gear.
We found it to be the perfect weekend for a couple to enjoy the outdoors this fall, start a fire and make some delicious s'mores!