Massachusetts-based gemologist and jewelry designer Katherine Jetter has just released her newest collection and it is all about the power of the girl gang.
With shops on both Nantucket and in Chestnut Hill, Jetter is a local jewelry innovator. She launched her line in 2008 featuring only the finest stones and materials. And she opened her first retail store, The Vault, on Nantucket in 2016. The Vault features not only her own designs, but also curated collections from international jewelers. Earlier this year she opened a second location in Chestnut Hill. Visiting her shops "Feel like going into your friend's living room, hanging out and having a glass of wine." Jetter said. Unlike so many other fine jewelry stores, hers are not stark, they feature eclectic décor and a relaxed vibe.
This month she launched her newest collection with a garden party on Nantucket at Greater Light. Named, "Lady of the Rings", the collection is all about the power and diversity of feminine energy. The collection features seven different rings, each with a motif inspired by goddesses and symbols from antiquity and beyond.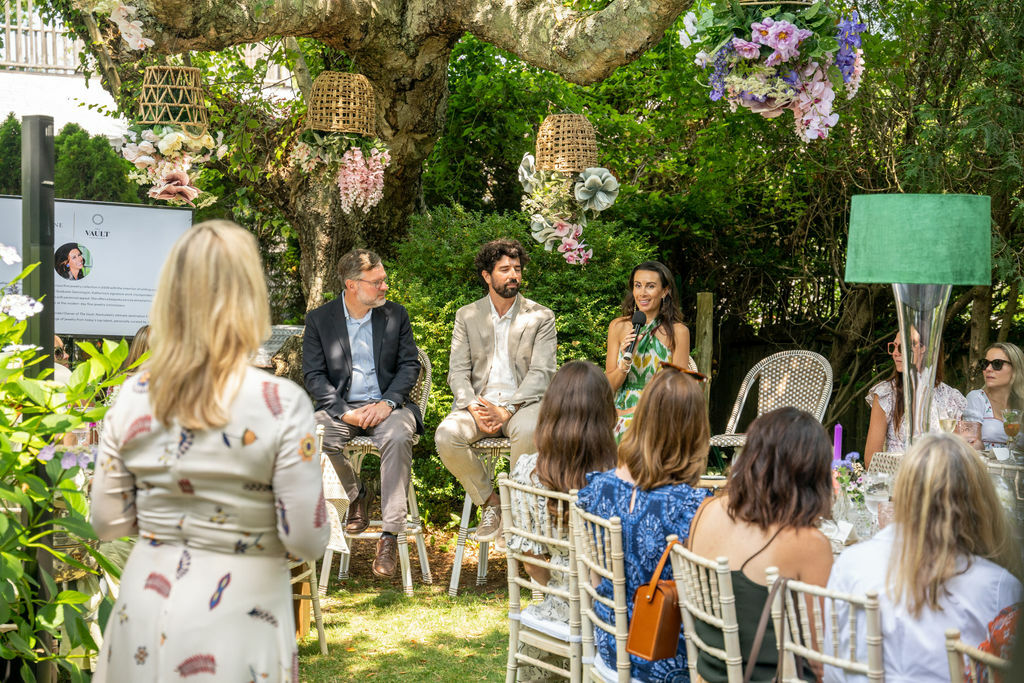 Jetter hosted her launch event at Greater Light on Nantucket, which is a part of the Nantucket Historic Association. Once a barn, the space was converted into a summer home and art studio by two Quaker sisters, Gertrude and Hanna Monaghan in the 1930s. Guests enjoyed the stunning property featuring twelve-foot, hand-forged iron gates, floor-to-ceiling windows, and lush secret garden. Alongside modern pieces from Jetter, historical jewelry and artifacts from The Nantucket Whaling Museum were on display to juxtapose new and old Nantucket.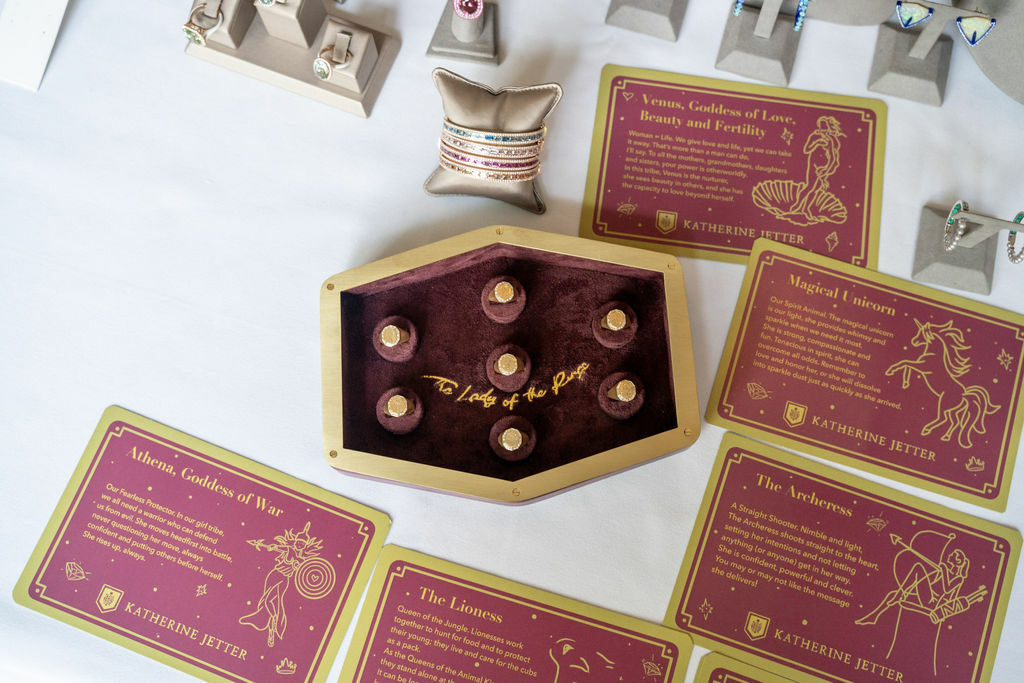 Each of the rings in the "Lady of the Rings" collection features a different meaning, the goal is for the wearer to feel as if she is being protected by or inspired by the ring itself. On some days you may need to be strong and bold and on others you may need to be strategic and calculated, no matter what there is a ring to suit, so collect them all.
The Lady of the Rings collection is available for purchase as a set or individually and come in either plain gold or with an optional halo of baguette diamonds. The plain gold variety is priced at $2600 per ring and those with the additional diamonds are priced at $3800 and can be purchased in store or online.