What do Bostonions love more than beer and ice cream? J.P. Licks and Lord Hobo Brewing are hoping it's both at the same time, in two new chocolate and mint creations.
The two beloved brands have come together to create a limited-edition beer that recreates the flavors of chocolate mint ice cream. The collaborative brew is a rich stout infused with lactose for a velvety, full-bodied experience. They brands promise the brew has bursts of refreshing mint and chocolate and creamy vanilla undertones.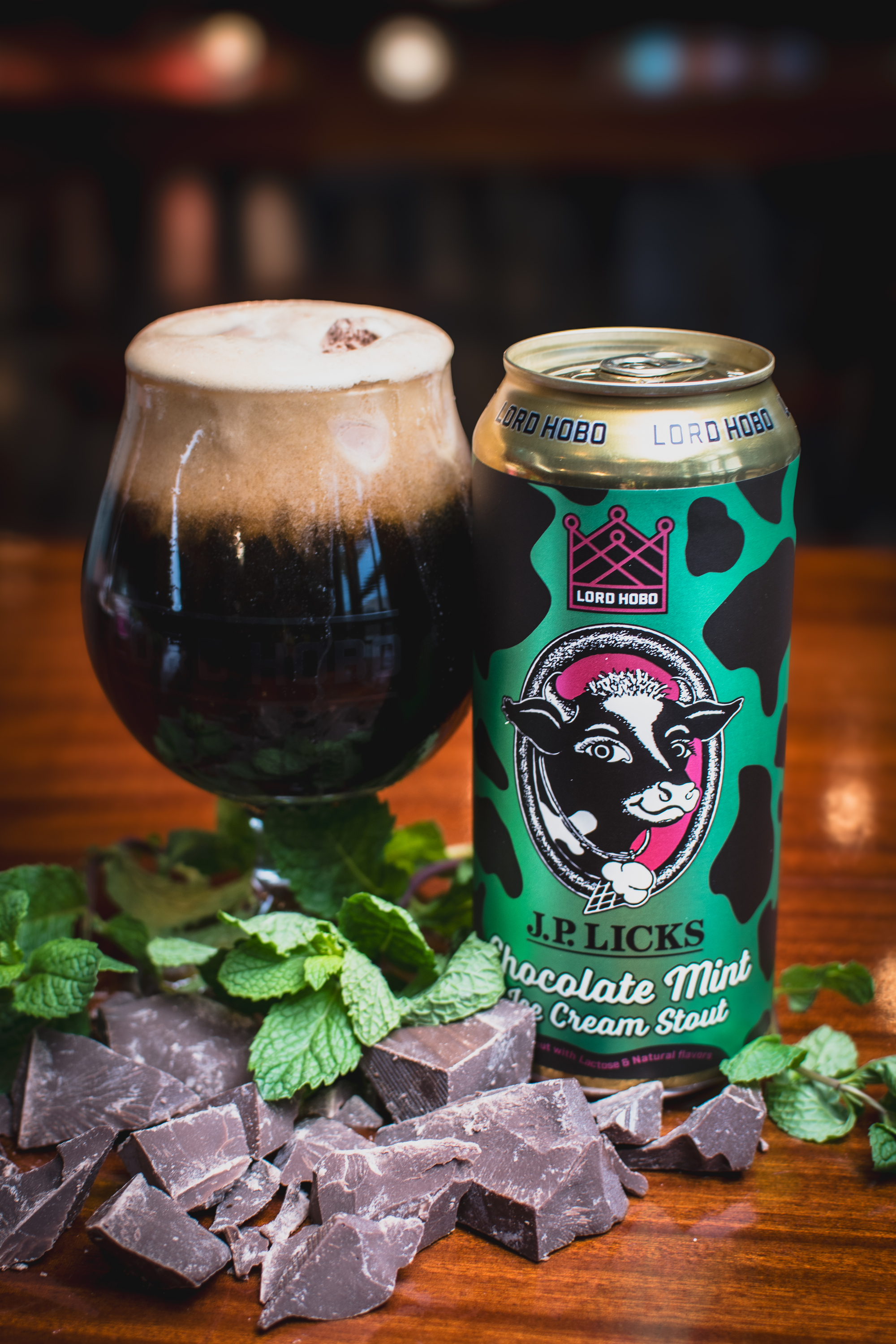 If a chocolate mint beer doesn't get you excited, there's more good news! The ice cream maker will be releasing their new chocolate mint ice cream in celebration of the collaboration at all 17 of their locations. The indulgent ice cream combines rich chocolate with a refreshing mint, and we're not above trying them both at the same time.
If you'd like to do the same, head to Lord Hobo's Woburn Taproom on November 17th, running from 5 to 11pm. They'll be serving beer floats featuring the chocolate mint ice cream stout and the chocolate mint ice cream and offering complimentary ice cream tastings. They'll also host a raffle, and by J.P. Licks' beloved cow mascot, Clementine, is set to make an appearance.
Both Lord Hobo and J.P. Licks are locally owned businesses, with Lord Hobo headquartered at their 400 seat brewery in Woburn. You can also enjoy Lord Hobo at their newer location in the Seaport. J.P. Licks has 17 locations making homemade ice cream in Massachusetts.
Lord Hobo's J.P. Licks Chocolate Mint Ice Cream Stout will be available on tap in select bars and 4-packs at retailers all around the Northeast, and you can look up where to buy, and find party information on the brewers website. For more information about the ice cream, visit J.P. Licks website.