While Boston is peppered with a handful of pet-friendly businesses, none seem to be quite as amenable to our city's four-legged population as the Fairmont Copley Plaza. Welcoming furry friends from far and wide as guests, the Back Bay hotel one-ups everyone else by also having quite possibly the goodest lobby dog, Cori Copley, greeting visitors and locals alike.
"She'll do anything for treats," Joe Fallon, concierge at the Fairmont, says of his black lab, who serves as the luxury spot's Canine Ambassador.
"It's very hard to keep her looking in good shape because her weight keeps going up because she gets too many treats from people," he adds.
Holding court from her bed right across from the front desk, Cori is the third Canine Ambassador at our Fairmont since the program started there in 2004, following her beloved predecessors Catie and Carly. Like both doggos before her, Cori was trained as a service dog for the blind, but didn't make the final cut and instead found her calling in hospitality.
Now a few years on the job, this iconic pooch has settled into her day-to-day schedule, which includes activities both inside and outside the hotel.
"We have to go to Dunkin's—I have to get my coffee in the morning," Fallon says of his and Cori's daily routine of duties. "We see all of the people that she knows at the Back Bay train station."
"One gentleman at the Back Bay train station—an MBTA police officer—that's one of her best buddies," he continues. "When she goes to the Back Bay train station, she'll bee-line to him. She knows he'll have a treat for her."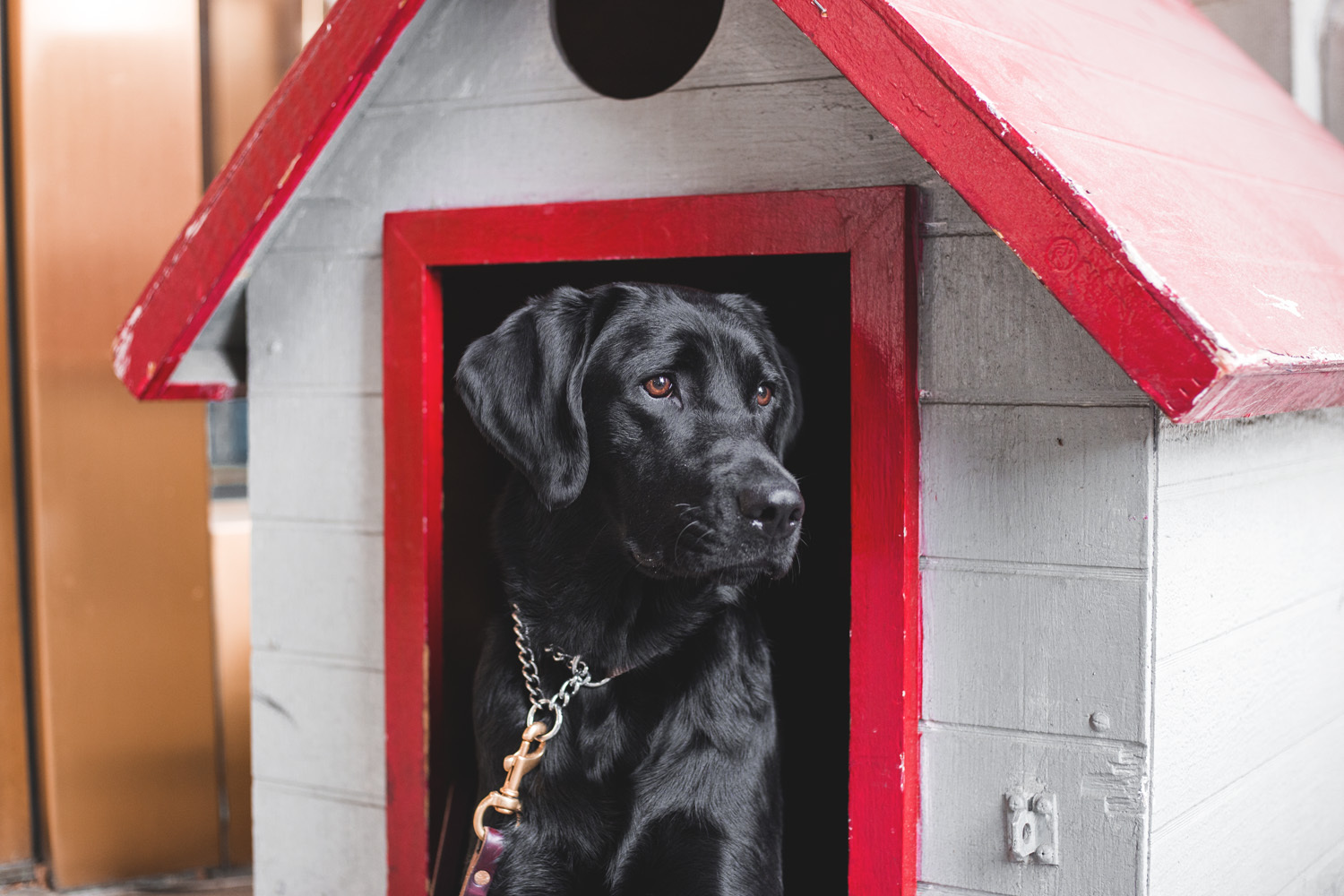 After acquiring caffeine (and plenty of affection from neighbors), the duo will make their way into work for a not-so-hard day of helping—and snuggling—people popping in and out of the hotel. Throughout the day, she keenly oversees all of the hotel action as guests check in and luggage is rolled room to room. Between accepting pats, treats and toys, folks can also find her busy taking a nap with her favorite toy (a squeaky donut plushie), saying "hello" to other dogs who are staying at the hotel and perhaps sipping some water out of the crystal bowl beside her.
"She'll meet people straight through," Fallon says. "We'll go for a few walks… Everyday is totally different. Some of the local firefighters will come in and say hi to her. We'll go down to the fire station every once in a while, too.
"People think she's a very frou-frou doggy, but I tell them, 'No way, she's a normal dog,' She'll do anything for treats… she'll run around the beach."