Pull out that Lilly Pulitzer and get ready to crush some seltzers because Spindrift is offering up the ultimate summer getaway to Nantucket.
The Newton-based beverage company has made it its mission to spread summer cheer this year, in honor of its new line of hard seltzers, Spindrift Spiked. And as we New Englanders know all too well, there's really nothing quite like summertime on ACK, so naturally, the brand has a three-day, two-night trip to the island all planned out for one lucky winner and a guest.
Enter this sweepstakes and you could receive a prize trip that includes: round-trip airfare to and from Boston, where you'll catch the ferry over to Nantucket; hotel accommodations at Greydon House, which includes an in-room minibar stocked with Spindrift Spiked; more than $1,000 in Visa Gift Cards to spend on your ground transportation, meals and activities; a scenic bicycle tour led by Nantucket Bike Shop; passes to local museums; and your choice of either a single barre class at Forme Barre or a round of golf at Miacomet Golf Course.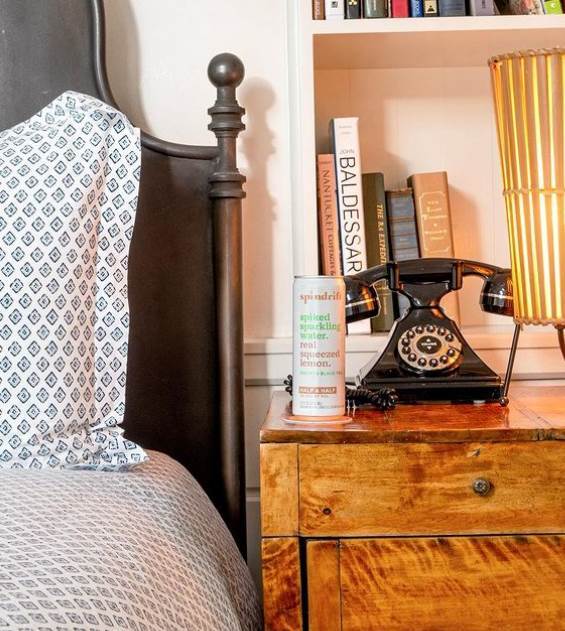 While there's no precise itinerary for your Massachusetts stay, Spindrift has plenty of suggestions for how you could and should spend your time on the island. Amongst its expert recommendations are: slurping down fresh oysters with a view at Cru; dipping your toes in the sand at Jetties Beach; grabbing a waffle cone at The Juice Bar or coffee at the Corner Table; and having a marathon of meals with breakfast at Black-Eyed Susan's, lunch at The Beet and dinner outdoors on the patio of The Nautilus. Other options include exploring the farm fresh fares at family-run Bartlett's Farm, stopping by the shops and galleries downtown, including Hospital Thrift Shop, and hitting the Sconset Bluff Walk for a breathtaking hike that'll also have you drooling over the stunning private residences that line the coast.
This trip, which you can enter to win through August 4, is only the latest in a series of "perfect" summer sweepstakes hosted by Spindrift. While some of the earlier experiences—like the perfect pool day, perfect golf outing and perfect movie night—have already been gifted, there are still several more giveaways to go, including the perfect field day (enter by August 4), the perfect day of me-time (August 11) and the perfect dinner party (August 18). We don't know about you, but we'll raise our can to that.