Time Out Market Boston, the food and cultural destination offering a curated mix of Boston's unique culinary talent, has welcomed another culinary jewel to its best-of-the-city roster: Taqueria El Barrio has joined the lineup alongside some of the city's most acclaimed chefs and much-loved restaurateurs.
The beloved Taqueria El Barrio concept initially debuted in 2019 from Chef Alex Sáenz and hospitality pro Servio Garcia. The brick and mortar location opened to great fanfare in the shadow of Boston University, and now Taqueria El Barrio has found a new home down the street at Time Out Market Boston.
With flavors and ingredients reminiscent of Northwestern Mexico, Taqueria El Barrio serves up authentic Mexican favorites including gourmet tacos, nachos and quesadillas. Sáenz and his culinary team fills flour tortillas, made in-house, with a tantalizing assortment of lovingly-prepared proteins (carne asada, pastor, carnitas, birria, chicken, fish) and spicy vegan chorizo. Guests can finish off their meals with mouth-watering churros featuring toppings such as dulce de leche, sweetened condensed milk or Nutella.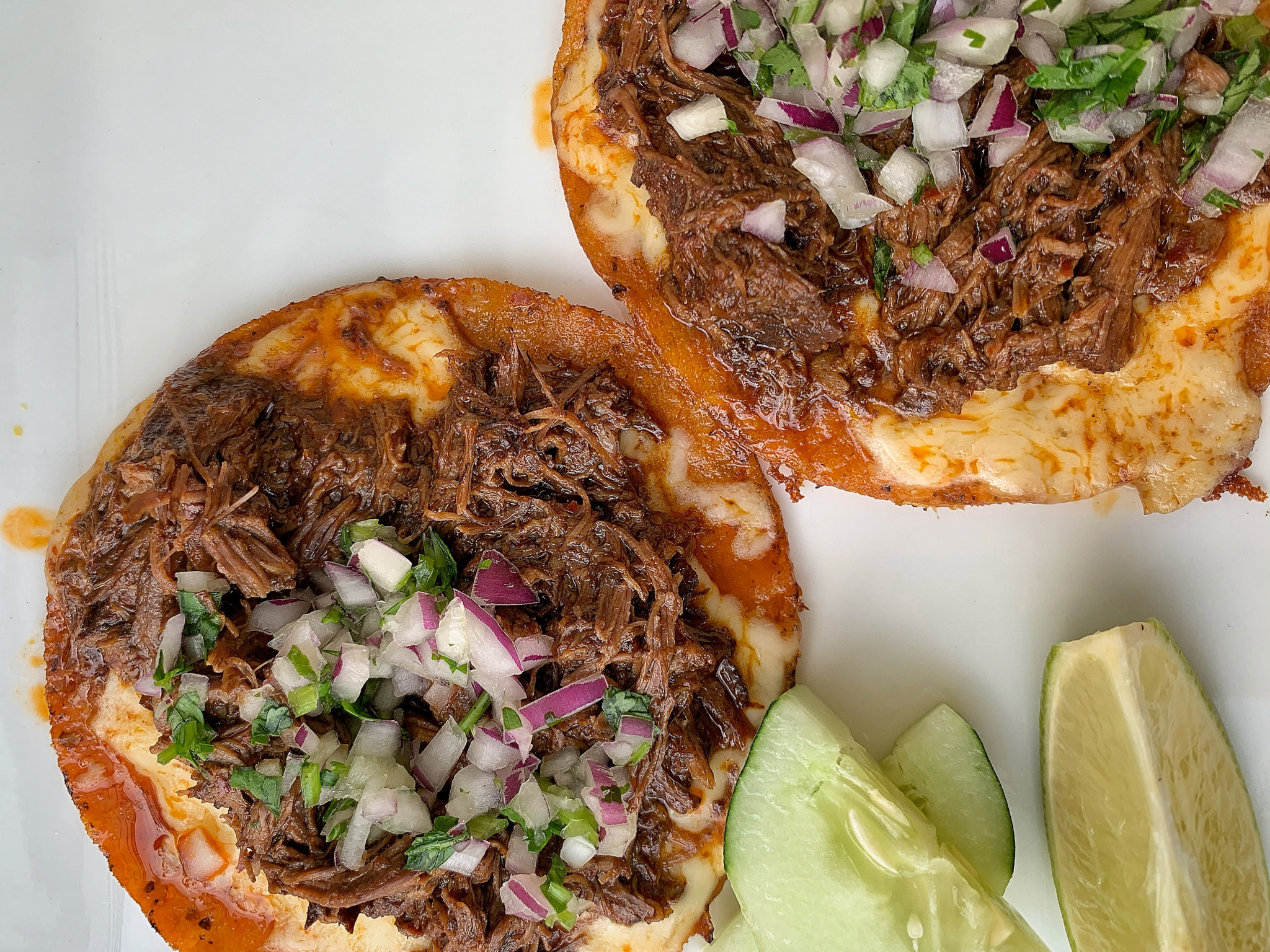 "We are excited to bring our cherished Taqueria El Barrio concept to Time Out Market Boston, where guests can experience our very personal take on an authentic taqueria inspired by the Sonora region in Northwest Mexico," says Sáenz. "We recently expanded BISq's menu at the Market, and then decided to do a Taqueria El Barrio pop up for Labor Day Weekend and we are so grateful for all of the support."
For additional info and updates regarding Time Out Market Boston, keep your eyes peeled on our Market hub as well as our Instagram feed. See you at the Market!