Time Out Market Boston
Everything you need to know about Time Out Market Boston—the best of the city under one roof
Eateries in the market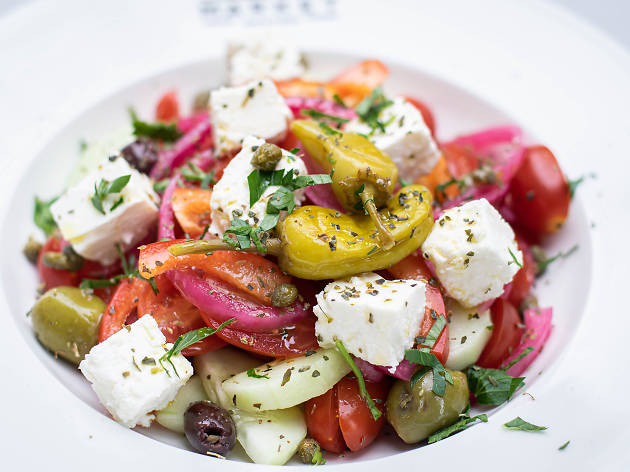 Greek Street
Greek Street—a brand new concept, found only at Time Out Market Boston—comes from the local culinary trailblazer Jody Adams. The James Beard Award winner's partners in this endeavor are Eric Papachristos—a Greece native who joined forces with Adams at the start of this decade—and hospitality and operations expert Jon Mendez. Greek Street was inspired by the trio's travels through Greece, where they spent time learning about the country's rich history, discovering food from family-run vendors, and eating at locals' homes. It's this delicious, authentic simplicity that Adams and her team is bringing to Time Out Market with signature Greek Street creations such as grilled lamb chops, griddled spanakopita and citrus-marinated swordfish souvlaki.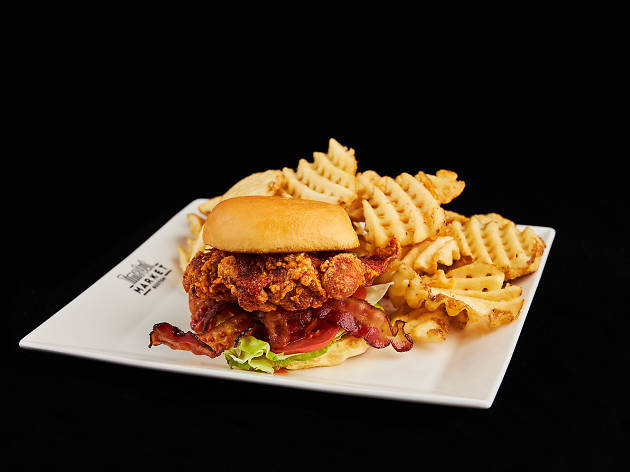 Ms. Clucks Deluxe Chicken & Dumplings
James Beard Award-winning chef Tim Cushman and advanced sake professional Nancy Cushman—the culinary power couple behind o ya and Hojoko—bring you this colorfully-named eatery, which specializes in delicious twists on chicken and dumplings. Only at Time Out Market Boston, Ms. Clucks offers numerous tantalizing choices when it comes to chicken. Options range from karaage chicken and waffle fries with miso-maple syrup, umami salt and yuzu kosho aioli to a crowd-pleasing Cajun karaage chicken sando featuring Nueske's bacon. For a crispy, cheesy blast of edible fun, try the chicken, broccoli and cheddar gyoza that features a frico crust and comes with spicy miso dipping sauce.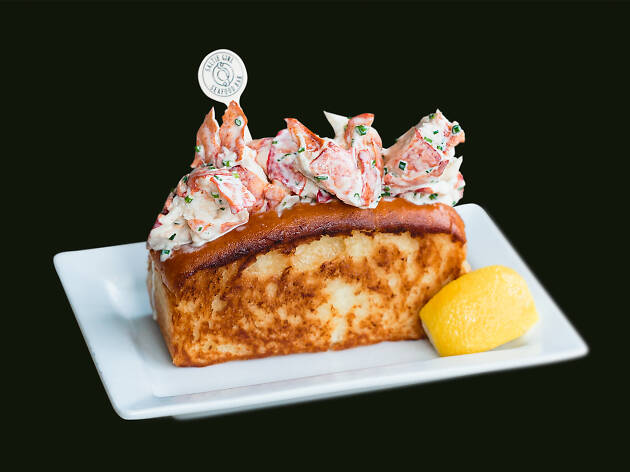 Saltie Girl
In a town with no shortage of fish-focused eateries, Kathy Sidell's Saltie Girl—a Back Bay stalwart—manages to stand out. At Time Out Market Boston, chef Kyle McClelland satisfies locals and visitors alike with lobster rolls—served warm with butter sauce or cold with house mayo—and cups of rich, pork belly-kissed clam chowder. Looking for a quick foodie bite on the go? Try the octopus empanadas or uni arancini. The Saltie team constantly meets with local fishermen and purveyors to ensure they are offering the freshest seafood available, which explains why their fish and chips rank among the best in town.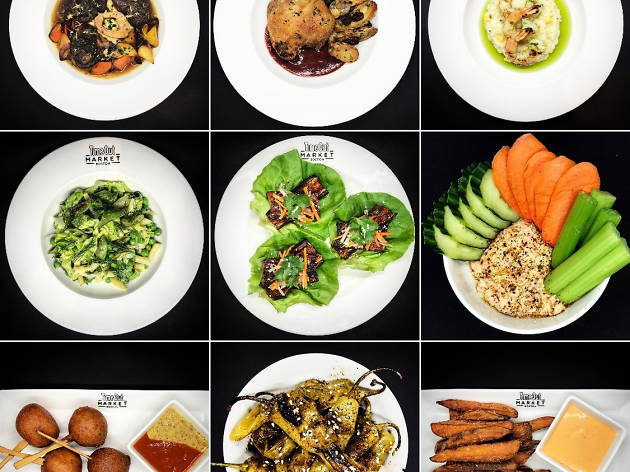 Tasting Counter
As the creative genius behind Somerville's ticketed destination restaurant Tasting Counter, Chef Peter Ungár brings his thoughtfully-prepared cuisine across the river to Time Out Market Boston. Ungár's "0% carbon, 50% local, 100% natural" ethos is applied to meticulously handcrafted dishes such as duck corn dogs, grilled herb shrimp and Parmesan risotto, and raised Wagyu beef short ribs. Nearly everything is made in house—butter, breads, preserves, ferments and condiments—leaving diners asking: When was the last time you had fine dining fare in a communal environment?
Browse all eateries
More news about the Market
See what's happening around Time Out Market Boston