Time Out Market Boston
Everything you need to know about Time Out Market Boston—the best of the city under one roof
Eateries in the market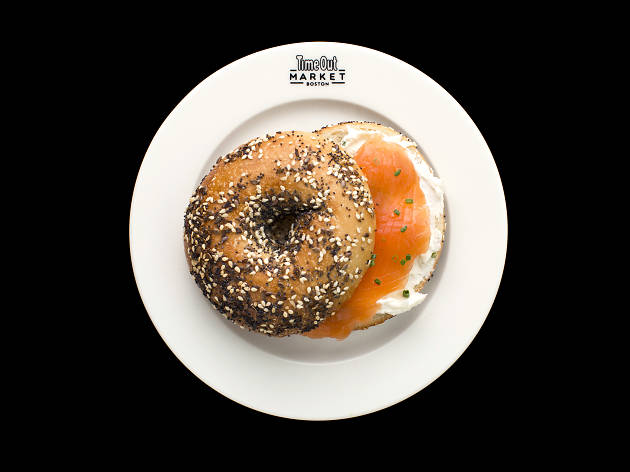 Mamaleh's Delicatessen
Boston has a sizable population who grew up with comforting deli staples, but in recent years most of the area's old-school joints have vanished. Enter Kendall Square's celebrated modern-era deli, Mamaleh's. At Time Out Market Boston, the Mamaleh's team brings its scrumptious smoked fish platters and juicy pastrami sandwiches—perfect for a filling meal or a quick nosh—across the river to the Fenway. Open from breakfast until closing time, Mamaleh's hand-made bagels and hormone-free, antibiotic-free meats (expertly cured, smoked, and roasted in-house) make for a perfect anytime snack. Morning commuters can stop in for an egg sandwich on a house-made challah roll, or a hand-rolled bagel topped with whitefish or a schmear.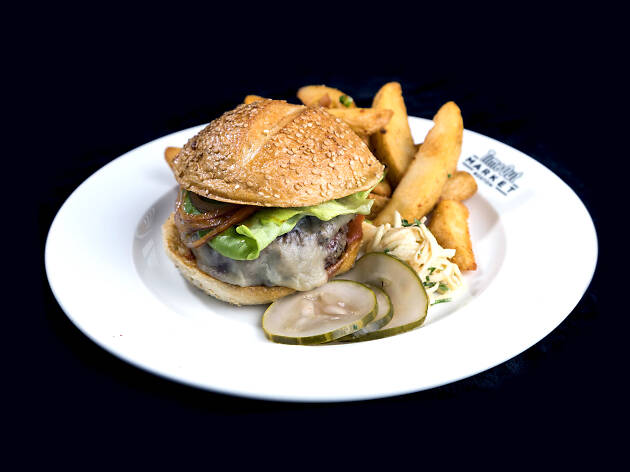 Craigie Burger
At his nationally-recognized Craigie on Main, Tony Maws created a culinary firestorm with his signature burger; only 18 of the classic version are available nightly, leading to pre-opening lines. Now at Time Out Market Boston, the first and only Craigie Burger gives customers easy access to what might be the city's best beef sandwich. Local, seasonal and organic ingredients make up the "OG" Craigie Burger (Northeast Family Farms beef, sharp cheddar, signature Craigie ketchup), and Maws presents new variations topped with kimchi Russian dressing and swiss cheese or burnt bread steak sauce and charred umami onions. Don't miss the pillowy fries, which can be topped with killer chili that's made with stout, coffee and four chiles (ancho, New Mexican, chipotle, Urfa).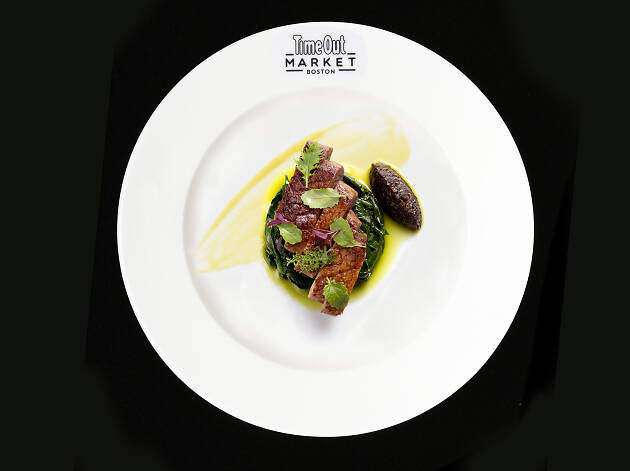 Tasting Counter
As the creative genius behind Somerville's ticketed destination restaurant Tasting Counter, Chef Peter Ungár brings his thoughtfully-prepared cuisine across the river to Time Out Market Boston. Ungár's "0% carbon, 50% local, 100% natural" ethos is applied to meticulously handcrafted dishes such as grapefruit-cured ocean trout, rice-smoked duck breast, king crab risotto, and gremolata dumplings with house-soured cream, uni, preserved lemon and Hen of the Woods mushrooms. Nearly everything is made in house—butter, breads, preserves, ferments and condiments—leaving diners asking: When was the last time you had fine dining fare in a communal environment?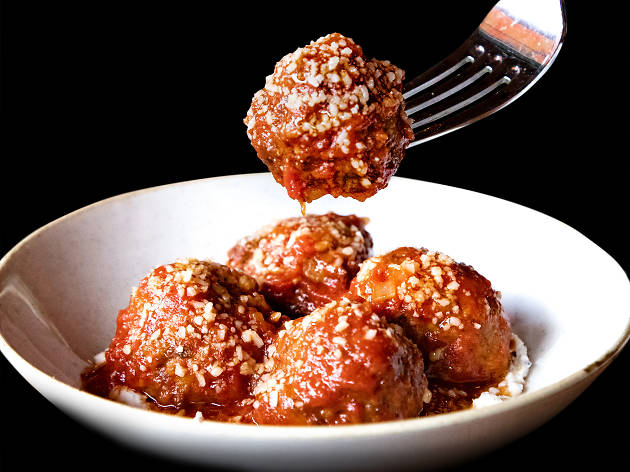 Michael Schlow's
With restaurants spanning the country, Michael Schlow is one of the most respected toques to emerge from the Boston dining scene this century. At Time Out Market Boston, the James Beard Award winner's Italian Kitchen presents a menu full of simple, honest dishes such as "Mimi's famous meatballs" with whipped ricotta and spicy tomato basil sauce, and baby artichoke salad with early summer vegetables, mint and chiles. Fans of Schlow's dearly-departed Via Matta demanded that he bring his tagliatelle Bolognese back; thanks to Time Out Market, this warming, authentic dish can be enjoyed by locals once again.
Browse all eateries
See what's happening around Time Out Market Boston