Here's something we wouldn't have predicted happening in Boston: A Friends-inspired Central Perk coffee house opened on Newbury Street.
Yes, a coffeehouse inspired by the iconic New York City based show will be serving a selection of traditional coffees, cold brews, and specialty drinks made with artisanal coffee blends from Central Perk Coffee Co. to coffee-loving Bostonians.
What does Central Perk look like?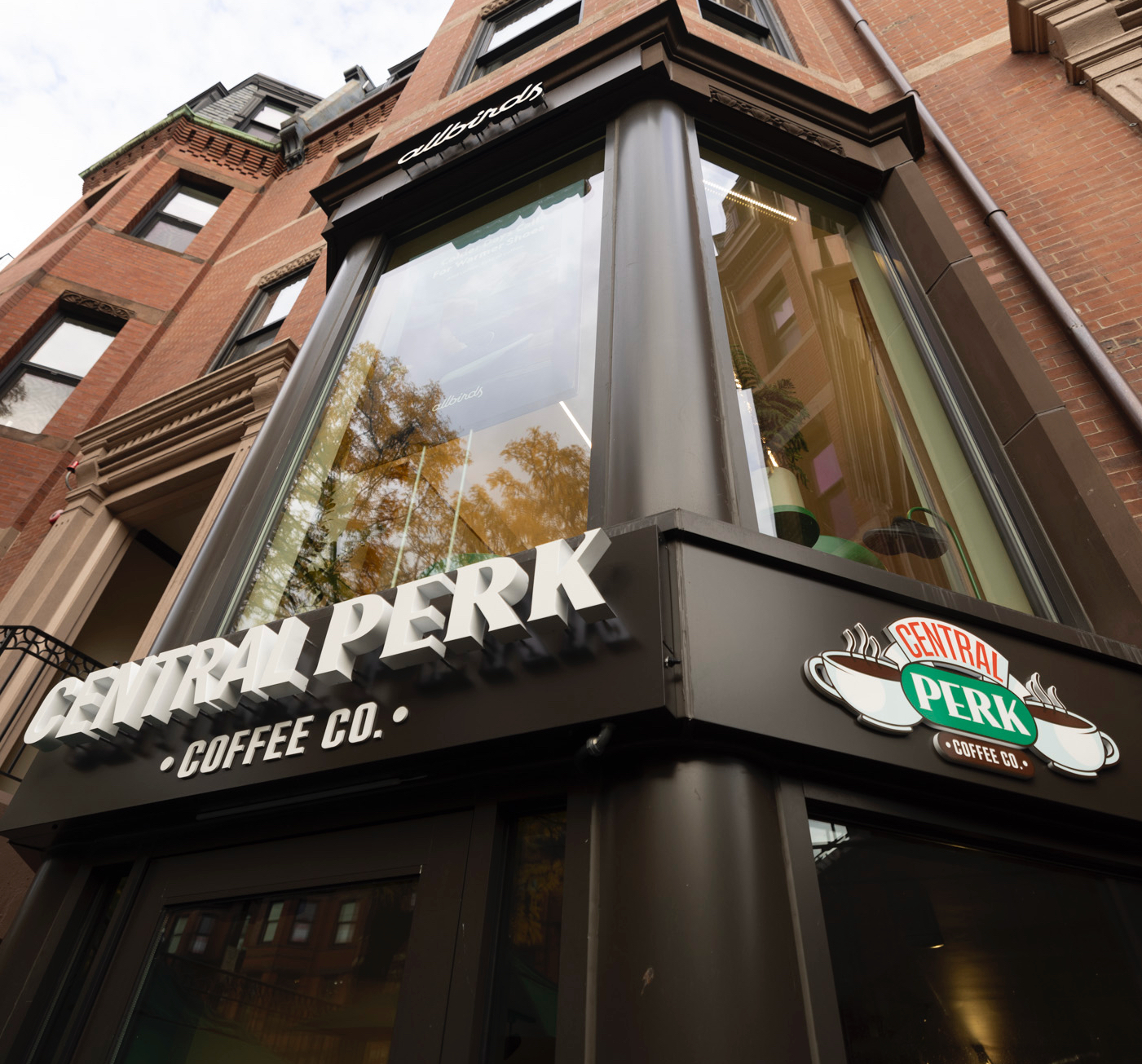 The 2,600 square foot space was designed by award-winning architecture and interior design firm Glen & Company, and features a modern version of the iconic orange couch, outdoor seating (that you may have spotted if you've walked down Newbury lately) and plenty of other Friends inspired spaces to take fun photos and videos.
The shop will also feature nods to the series and your favorite characters, such as artwork and coffee cup sleeves featuring iconic quotes from each of the six Friends. On opening day, Central Perk Coffeehouse will use a Chandler Bing "Can I Interest You in a Sarcastic Comment" sleeve on all coffee served, in honor of the life of cast member Matthew Perry. The company delayed their opening after Perry's death in October.
What does Central Perk serve?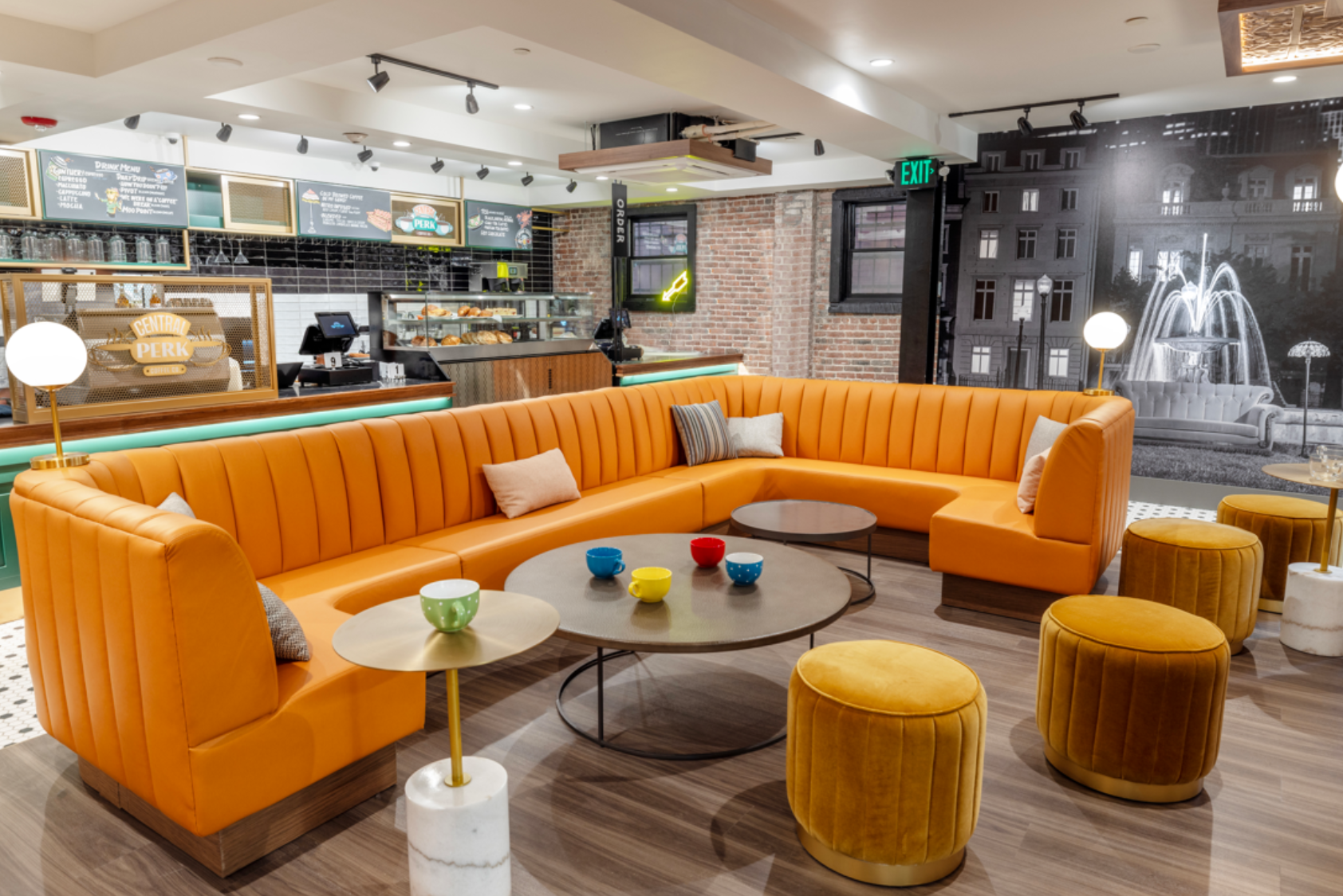 The shop's menu will be very familiar to fans of the show with coffee from the Central Perk line, and feature names that play on lines from the show. How You Doin'?, a medium roast blend; Pivot Blend, the medium to dark roast; the We Were on a Coffee Break dark roast; Oh.My.GAWD cold brew blend; the Gunther! espresso; and the Moo Point, a caffeine-free option.
They'll also offer pastries, salads and sandwiches such as Rachel Green's Side Salad, Ross Geller's Moist Maker Sandwich, Monica's homemade jam (served with a cheese plate), and Joey's Grandma's Chicken Salad.
When is Central Perk open?
The shop will be open seven days a week from 7am until 7pm. They plan to extend hours of operation in the future, and offer a selection of beer, wine, and cordials including a creative twist on espresso martinis.
Where is Central Perk?
Central Perk is located at 205 Newbury street. For more information and hours, please see their website.