Buying weed in Salem just got a whole lot spookier.
Insa is getting into the Halloween spirit this year, transforming its storefront on Highland Avenue into a creepy—yet obviously still slightly trippy—forest of horror, in honor of the Witch City's favorite holiday.
Dubbed the "Haunted Harvest," this festive, immersive shopping experience starts as soon as folks come upon the cannabis company's building. (If you have any issues tracking down its location, simply look for the enormous, 20-foot spider of nightmares that's sprawled atop its roof). Meander down an overgrown forest path to the doorway and enter the dark, dense wood inside, which simultaneously combines eerie earthy elements, neon accents that pop against a beaming blacklight and tons of hellish touches like skulls, ravens and an army of phantom hands emerging from a green wall. The vibe is reminiscent of a Brothers Grimm fairytale—but like, if it were being read during a bad trip.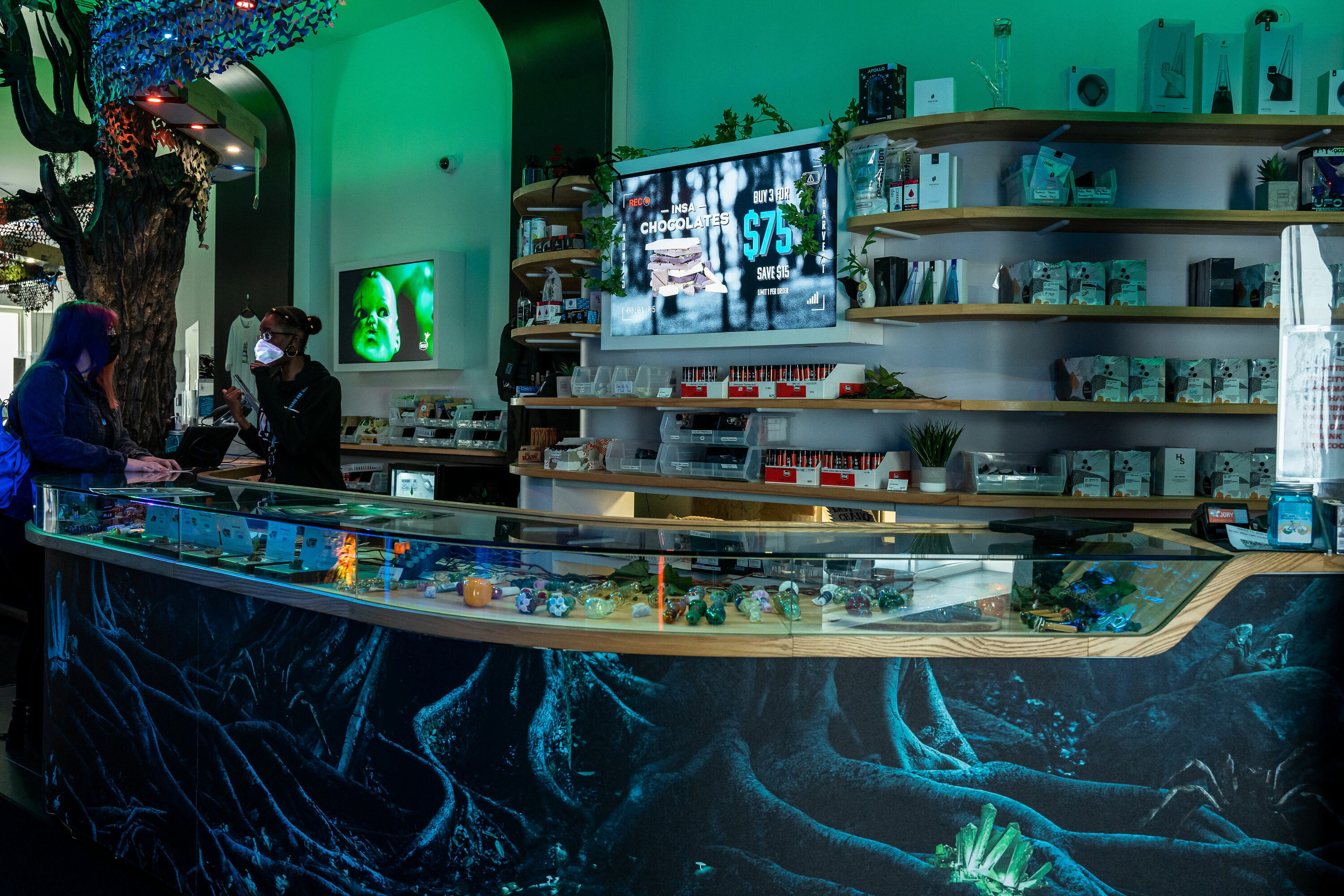 In addition to creating an otherworldly ambiance, Insa is also letting everyone fully embrace all things fall with its first-ever full line of seasonal products. Capturing the essence of autumn in New England—and adding a little marijuana magic—the dispensary will be offering edibles laced with pumpkin and apple. Treat yourself to the pumpkin pie caramel crumble chocolate bar or grab the caramel apple gummies—both containing 5mg of THC per piece and both prepared by longtime pastry chef and chocolatier Julian Rose.
Insa, which previously transformed its shop into an "INSAnity Circus" on 4/20 last year, will be welcoming customers to its Haunted Harvest from now until Halloween Day. And because Salem is pure, unadulterated mayhem during the month of October, it will also be providing a free shuttle between its dispensary and Bit Bar on Derby Street to help alleviate some of those transportation stressors.