You can't put Virgil Abloh in a box, and his new exhibit at the Institute of Contemporary Art in Boston, Virgil Abloh: "Figures of Speech," is here to prove it. This modern day Renaissance man, who's currently the artistic director of Louis Vuitton's menswear as well as the founder/creative director of Off-White, is eschewing all labels with this transdisciplinary show at the Seaport museum this summer.
"I'm sort of allergic to disciplines," Abloh says. "I cringe when I think of just fashion or art or sculpture or painting. These are just words to describe things and, as it was sold to my generation, you can only do one."
From Abloh's perspective, humanity has a habit of pigeonholing people—even when it comes to the arts. But he isn't buying into that whole social construct or the idea that a person can only pursue one type of work, with his creative career spanning music, visual arts, philanthropy, architecture and design.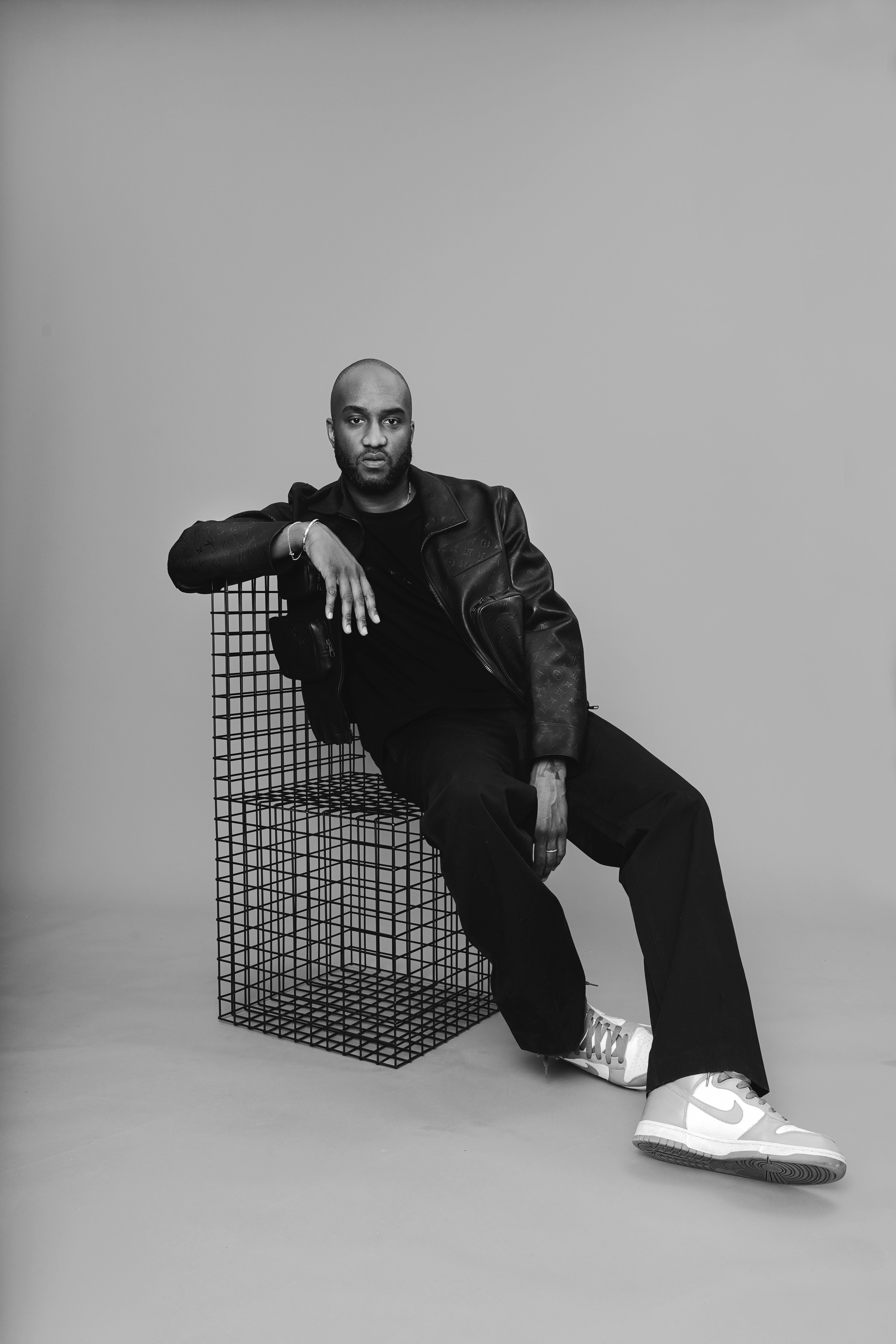 "What I love when I look at my work is that I'm literally oblivious to the idea that, 'Oh, if I'm a basketball player, I couldn't be an architect,'" Abloh says. "I love having freedom within disciplines."
Abloh's show at the ICA, which is running from July 3 through Sept. 26 with support from Boston Seaport by WS Development and Encore Boston Harbor, sheds a spotlight on his affinity for playing with different art forms. Throughout the 70 works on display, you can see a harmonious blend of painting, sculpture, music, design and fashion that are all tied to his life. And while Abloh admits that fashion has been the easiest way for him to reach and make an impression on the masses, it's only part of his bigger creative picture.
"Fashion I love as a medium because it's like a vaccine; it goes into the vein of culture," he says. "And that's why I'm most known (for it)."
"It's just a medium to me," he adds. "What I'm making out of my fashion pipeline, you'll see sculpture, you'll see painting."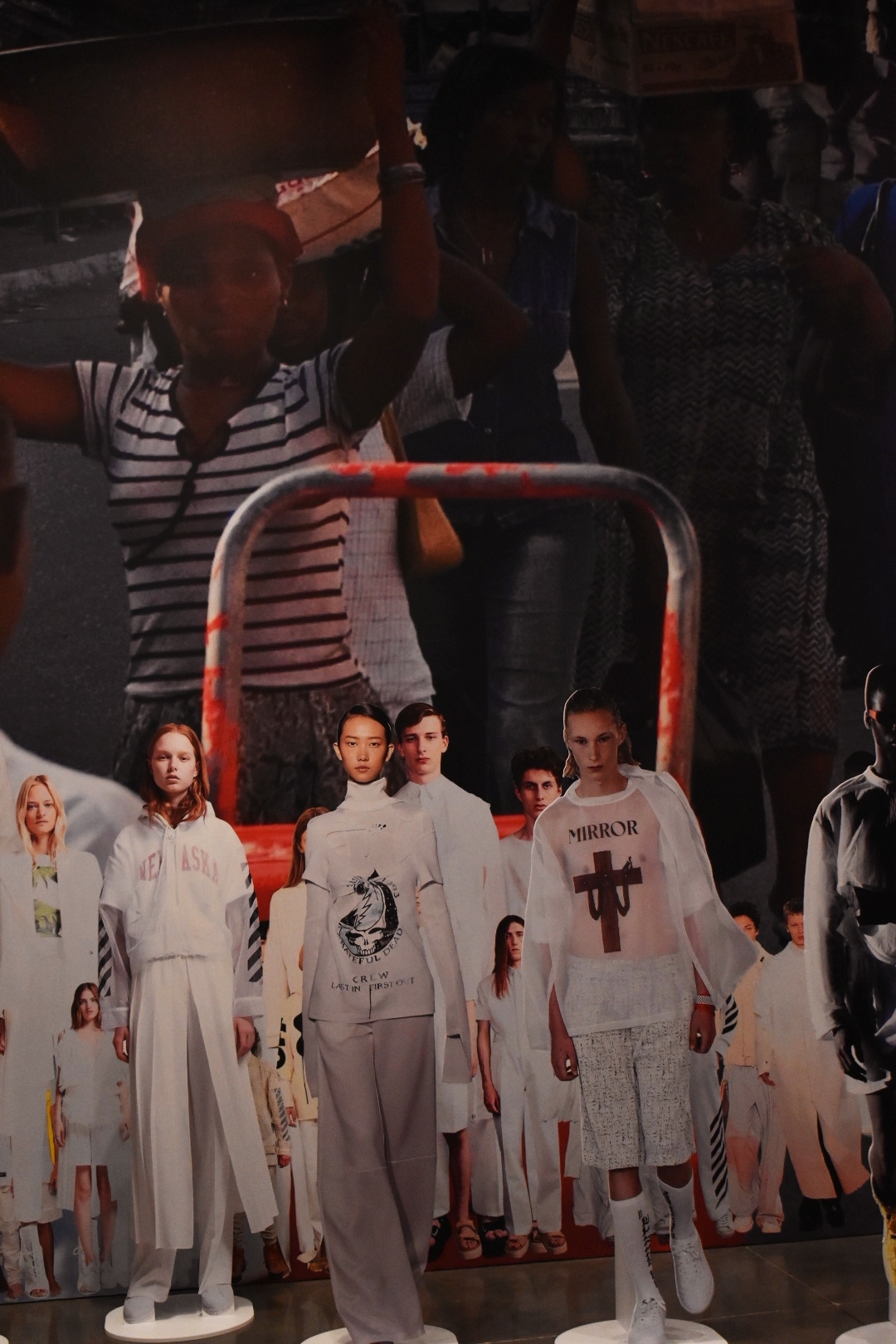 A prime example would be Fashion Wall, a collage featured at the ICA exhibition. This piece comprises a bunch of Abloh's all-white runway looks, which are placed in front of a photograph from the streets of Accra, Ghana (the city his parents left behind when they immigrated to Chicago). In this case, his fashion doesn't stand alone as just clothes, but rather it's part of a greater work, part of a metaphor for "seeing the world between Black (Africa, etc.) and white (America, etc.)," and part of an overall show that captures his perspective of the world.
"It's sort of my investigation of an 'institution,' so that what's inside looks like what I see outside," he says of the show. "And I do that within fashion, I do that within music, painting, sculpture, film. It's all an effort to make the inside look like the outside."