What makes a great donut? Had you asked us a decade ago — when local options pretty much consisted of whatever was still on the shelf at the local corner Dunkin' — we might've mentioned a humble honey glazed or a jelly-filled featuring the sort of strawberry goo we once expected to see in our school lunches. Now, the Boston area is undergoing a donut renaissance, and leading the charge is Josh Danoff, the co-founder and visionary behind Union Square Donuts. According to the gregarious Amherst native, each and every sweet treat is truly a labor of love. "Our goal is to create some of the best donuts people have ever tasted," Danoff explains. "Our donuts are made by hand, from scratch, every day."
At Time Out Market Boston, visitors enjoy the award-winning creations that have made USD a go-to spot among area donut lovers. Made from brioche dough, the pastry-like treats are light and airy, with a soft and fluffy texture. All glazes, sugars, jams and creams are created in-house using real ingredients. "We love making donuts, and that care, passion, and happiness is in every donut we create," says Danoff. "We strive to be modern, always pushing the creative boundaries of flavor combinations while remaining firmly rooted in traditional pastry techniques."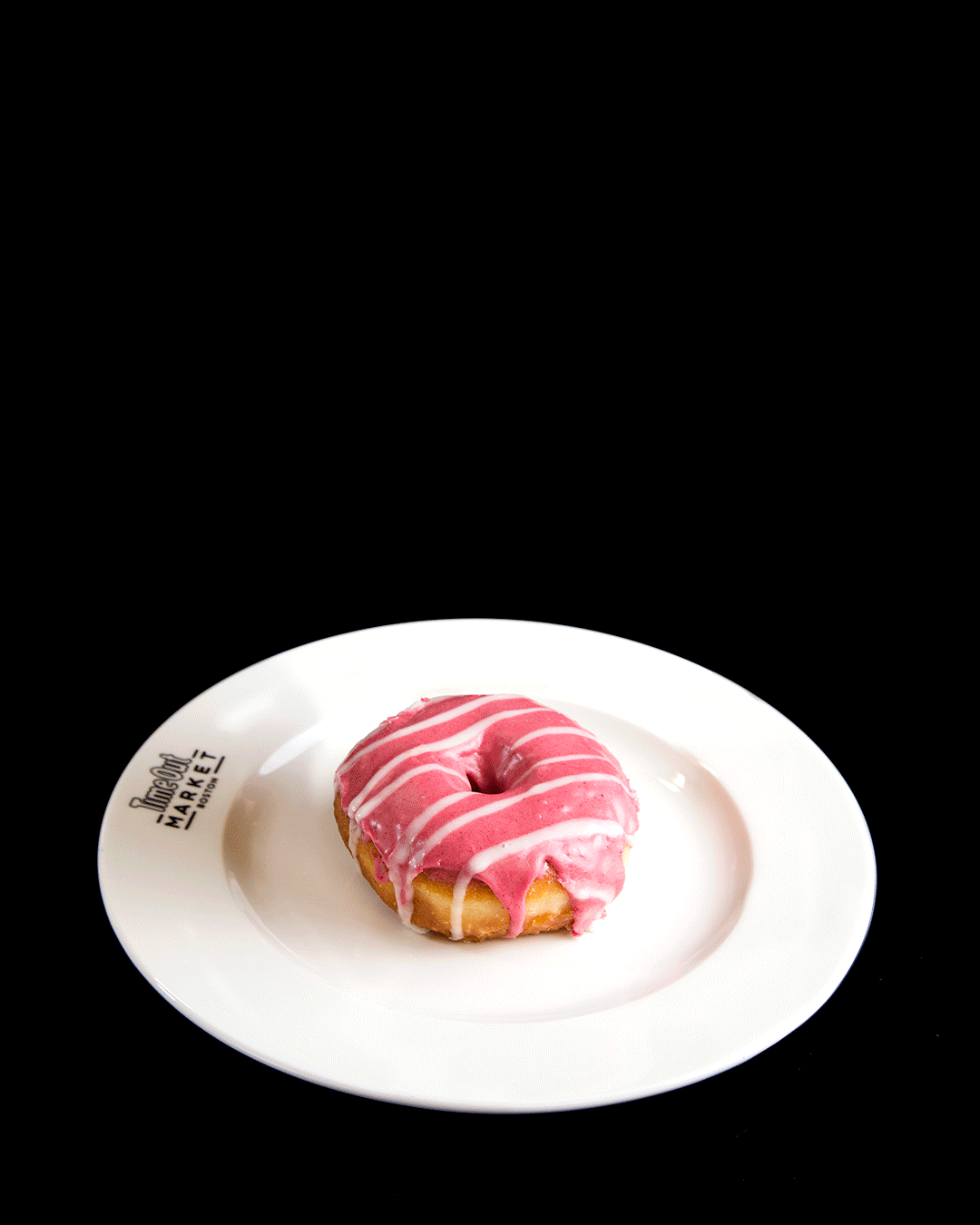 Options run the gamut from cake and filled donuts to classic raised and vegan options. And if you're looking to exercise some restraint, donut holes are available as well. The classic maple bacon variety features Vermont maple syrup and thick-cut bacon, and other crowd pleasing flavors include sea salt bourbon caramel, orange creamsicle and Belgian dark chocolate. (For a classic, only-in-Boston experience, go with the rich Boston Cream variety.)
For a culinary maven, Danoff has quite the unusual background. Before he became a dean of donuts, Danoff worked as an elementary school special education instructor and led creative writing workshops for incarcerated youth. "Growing up, my parents owned a natural food store and raised me on tofu, carob and bulk oats, and they didn't believe in haircuts. Now, I eat donuts professionally." If only we all could be so lucky...
Now at USD's Time Out Market Boston outpost, customers can enjoy fine coffee drinks and cold brew from the North Shore's Atomic Coffee.
For additional info and updates regarding Time Out Market Boston, keep your eyes peeled on our Market hub as well as our Instagram feed.