Over two hundred Australian restaurants are giving away free sides right now
There's just one thing you've got to do to be eligible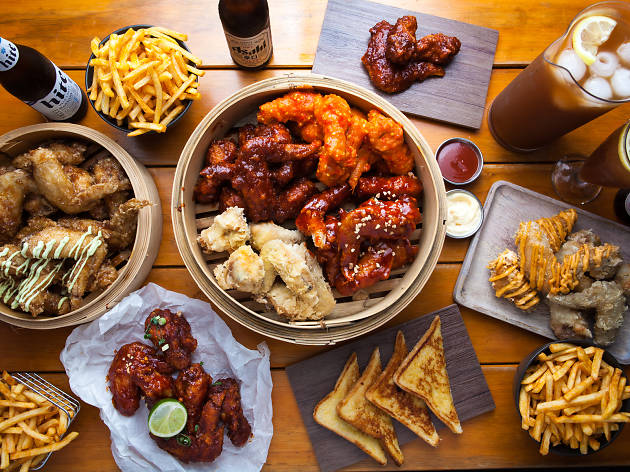 What's better than a meal at one of your favourite restaurants? A meal at one of your favourite restaurants – with a complimentary side.
Side with Amex is a new program from American Express and Time Out Australia. More than one hundred of our favourite restaurants from Sydney, Melbourne and Brisbane will be offering a complimentary side with your first main meal purchased. All you have to do to be eligible for this instant reward is pay with your American Express.
In Brisbane you can get your Korean fried chicken served up with a side at Seoul Bistro. At Watt you can receive a complimentary side of triple-cooked potatoes with truffle aioli and grated parmesan with any main.
Also if you're travelling down to Sydney, you can order up five-star sides from restaurants like Pino's Vino e Cucina and Dead Ringer. In Melbourne, beloved locals like Meatball and Wine Bar have signed on, as have great inner city joints like San Telmo.
There are different side offers at every venue, so check with your server before you order to find out what your treat will be. We'll be adding new Side with Amex venues every week, until August 2018, so if your favourite isn't on the list yet, keep checking back at the Side with Amex hub.
Of course, restaurants aren't the only places where you can use your American Express. More than 50,000 new businesses started accepting American Express in the last year alone – you can use it to shop, play and stay the way you want.
If you've got any questions about the Side with Amex program, as a customer or a venue, visit our FAQ page.
Explore the many ways American Express has your back