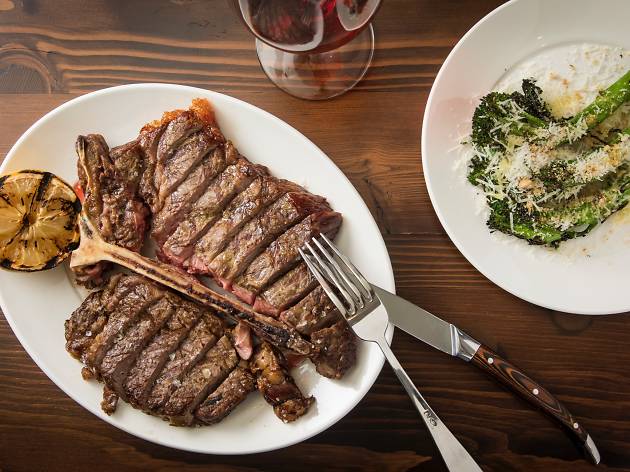 1/13
Photograph: Anna Kucera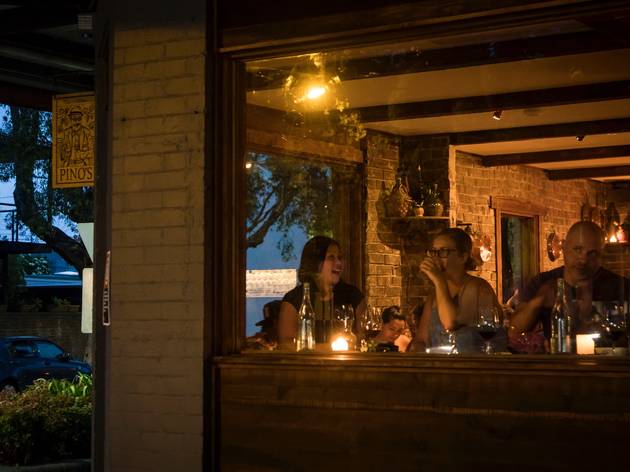 2/13
Photograph: Anna Kucera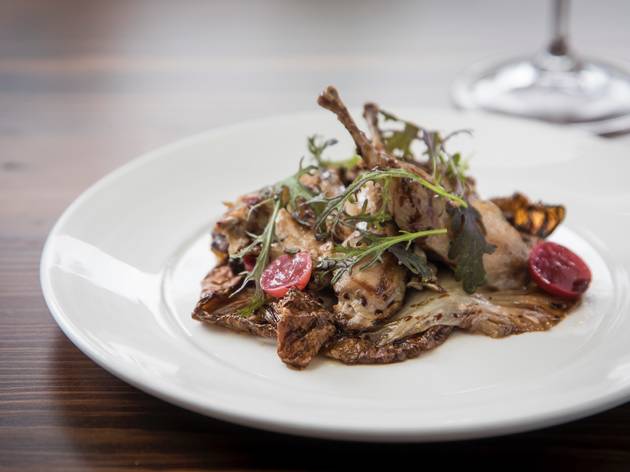 3/13
Photograph: Anna Kucera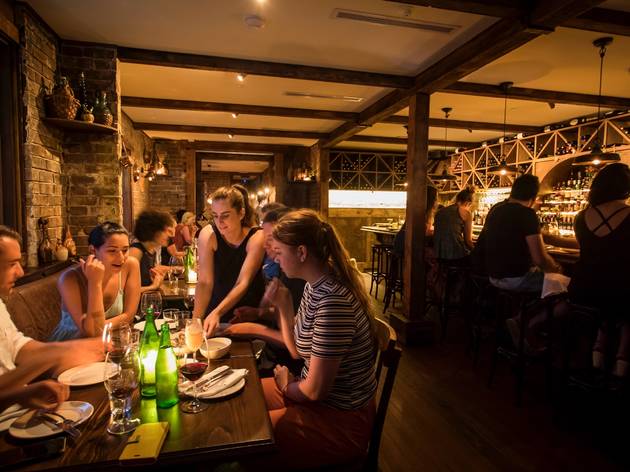 4/13
Photograph: Anna Kucera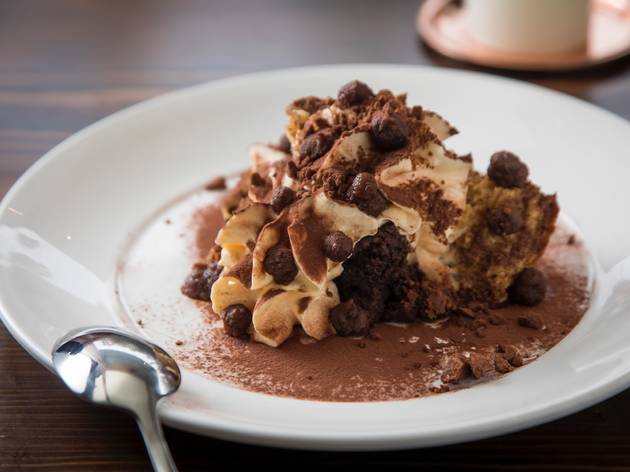 5/13
Photograph: Anna Kucera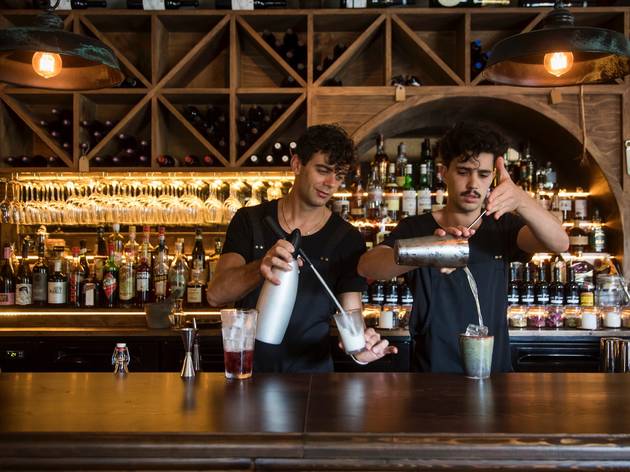 6/13
Photograph: Anna Kucera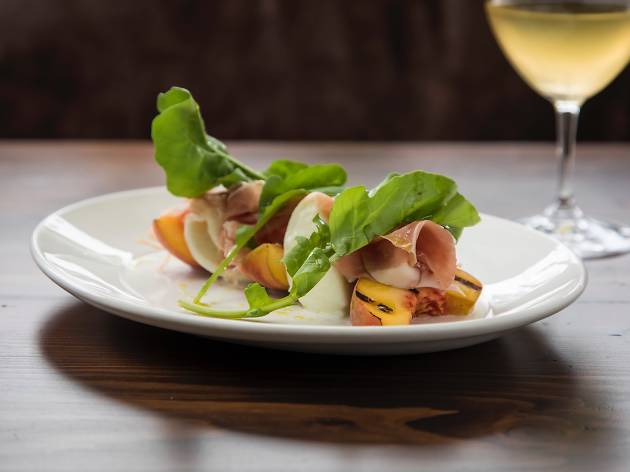 7/13
Photograph: Anna Kucera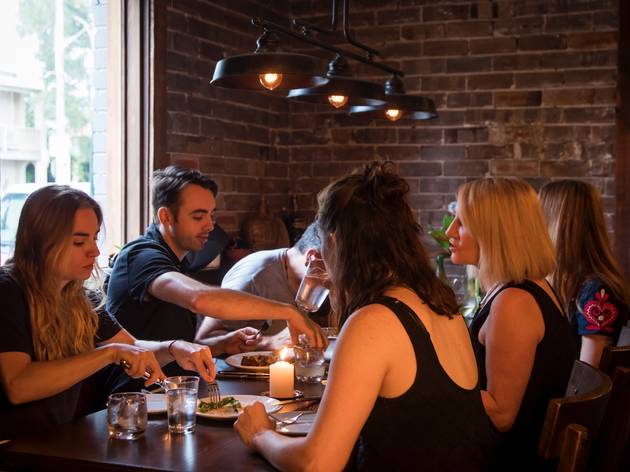 8/13
Photograph: Anna Kucera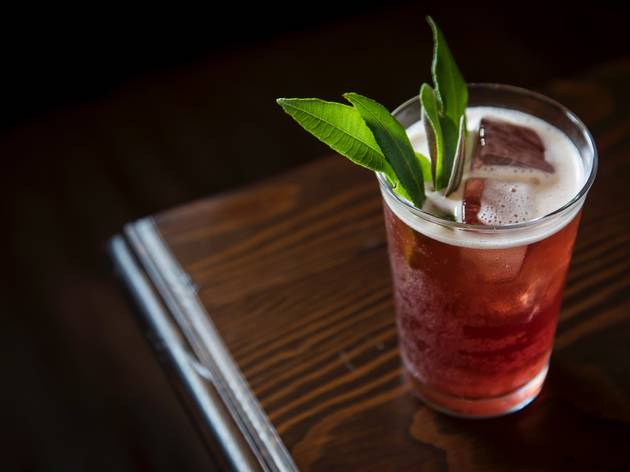 9/13
Photograph: Anna Kucera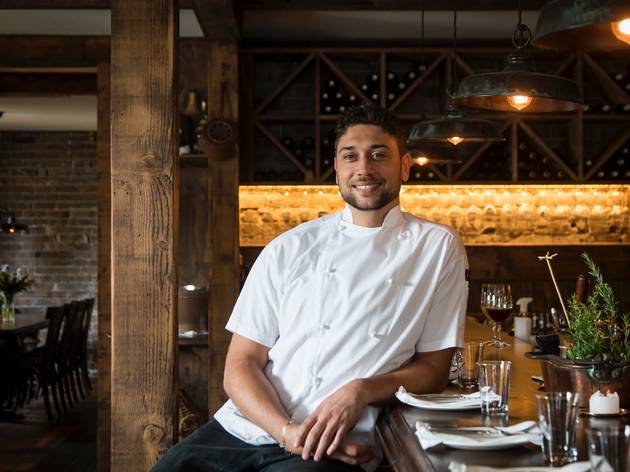 10/13
Photograph: Anna Kucera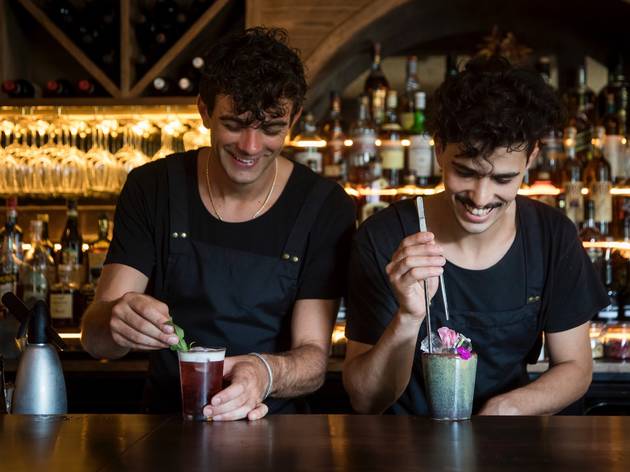 11/13
Photograph: Anna Kucera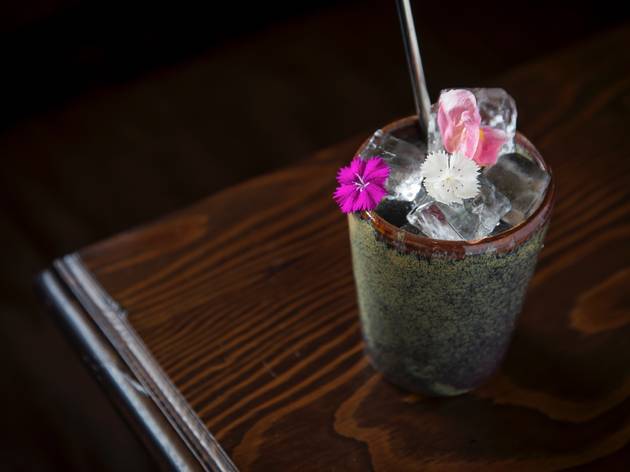 12/13
Photograph: Anna Kucera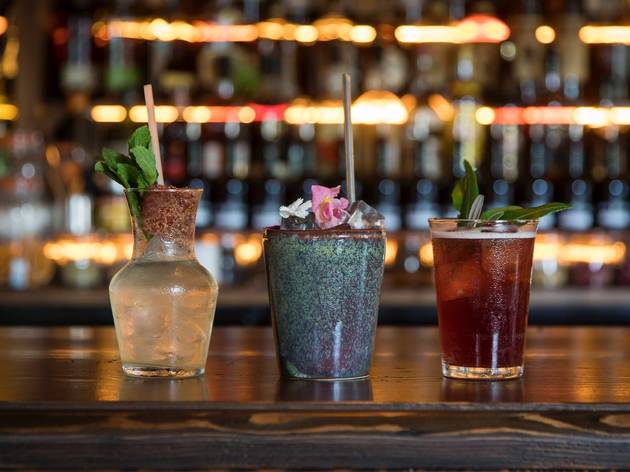 13/13
Photograph: Anna Kucera
Time Out says
A new gold standard has been set for neighbourhood dining with Alexandria's elegant new trattoria
Like an oasis in the desert, a charming Italian trattoria is the last thing you expect to find in the quiet backstreets of residential Alexandria. Seek out Pino's Vino e Cucina, however, and you will discover that the combination of dark timber, warm candlelight, soft leather banquettes, excellent wine and one of Sydney's most tender steaks results in the only place you want to eat at for the foreseeable future.
So who is responsible for this suburban nirvana? In the kitchen you'll find Matteo Margiotta, formerly of Cottage Point Inn and Black Star Pastry. Diane McDonald (ex Earl's Juke Joint and Midnight Special) is running the floor and behind the bar Antonello Arzedi and Davide Colombo are shaking and pouring all the best things.
Start off strong with a Little Italy that mixes rye, Cynar, vermouth and bitters and floods your brain with postcard images of Positano and the Alps; or cool down after a sweaty day in the office with a Sardinia lager that tastes like a holiday you don't have to save up for.
On our visit they're pouring the Chapter 'Verse' sauv blanc from the Yarra, and it's a beautiful orange wine that smells like dried mango but has a savoury, slightly saline grip to it. You may as well ask them to leave the bottle, and you'll do the same for the Tuscan Sangiovese rosé. Don't let its dark colour fool you – it's as fresh and light as new hotel sheets.
When it's time to put the dinner in this party, order gently charred octopus legs with creamy cannellini beans, 'nduja, cherry tomatoes and salsa verde. It's a symposium of land, sea, farm, forest, and spice on one plate. Two tender little quail breasts and two legs arrive on a bed of bittersweet radicchio with fresh grapes to heighten the sweet notes in the meat and bitter leaves. It's not pretty to watch, but eating the thick, housemade tonnarelli spaghetti wound around a simple tomato sauce inside a crown of briny mussels is a very good time.
It's imperative that you save room for the main event, which here is an 850g Fiorentina T-bone. Your ancestors fought a lot of sabre-tooths to ensure you got to order a giant, tender, juicy steak served on the bone in the comfort of inner Sydney instead of having to slay it yourself. The only thing missing from this perfect Italian scene is a fluffy tiramisú that seems to defy gravity, and it's yours for the asking.
It's no small achievement to make the familiar exciting, but Pino's Vino e Cucina is very sure of itself and their confidence is intoxicating. The operation is textbook, but with flair, and like an enamoured teen we're going to spend most of our waking hours thinking about when we're going to see it again.
---
Details
Best selling Time Out Offers