The best cheap hotels in Bristol
Check out the Time Out guide to the best cheap hotels in Bristol, helping you to visit for a lot less lolly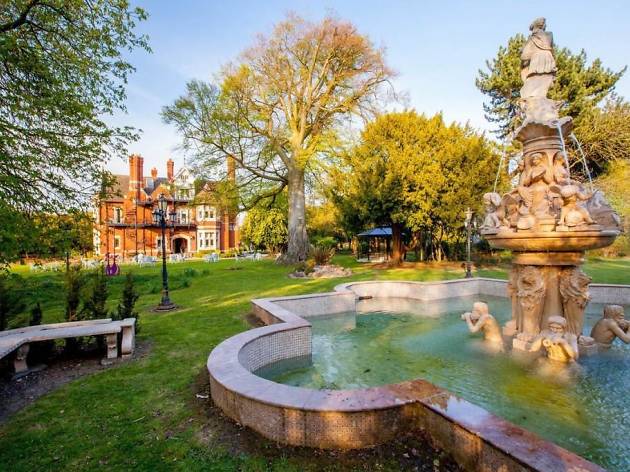 Trying to find a great deal on hotels in any city is hardly a walk in the park, and Bristol is no exception. Any search can be a minefield of grimy B&Bs, noisy hostels and bland chains that are more than likely to send you away swearing never to return. That won't happen here – these may be some of the cheapest hotels in Bristol, but that doesn't mean they're anything other than just what you need for a good night's sleep. And saving all that money means you'll be able to splash out on Bristol's great restaurants and bars - which are some of the best in the UK.
Bristol's best cheap hotels
Just across the way from Brunel's famous Clifton Suspension Bridge, this cosy and intimate little hotel delivers simple, spacious rooms, an adjoining restaurant (at which guests receive a 15% discount) and a private walled garden for you to soak up that West Country sun. If you're lucky, you can nab a single room for as low as £60, but prices can reach the high double digits.
A magnificent, historic building belies chic and sleek rooms at the Channings, which, for anywhere between £60 and £100 per night, offers the sort of laid-back country atmosphere you might not usually expect so close to the city centre – with the welcome addition of a truly gorgeous pub and garden on the ground floor. Bristol Zoo is only a ten-minute walk away, too.
It may not be the most conveniently located hotel in Bristol, but when you're paying as little as £50 per night for a friendly, pleasant little place with a touch of the personal, who can complain? It's situated just under a couple of miles from the airport as well, so might be the best thing to opt for if you're coming or going, but still want to avoid those impersonal airport hotels.
The Victoria Square's homey rooms are spread across two gorgeous Victorian villages with views over the square itself, located in one of Bristol's most popular areas for locals and tourists alike. As a place to relax, it doesn't get much better than this. Rooms are available for about £80, though expect to pay more for some of the larger ones.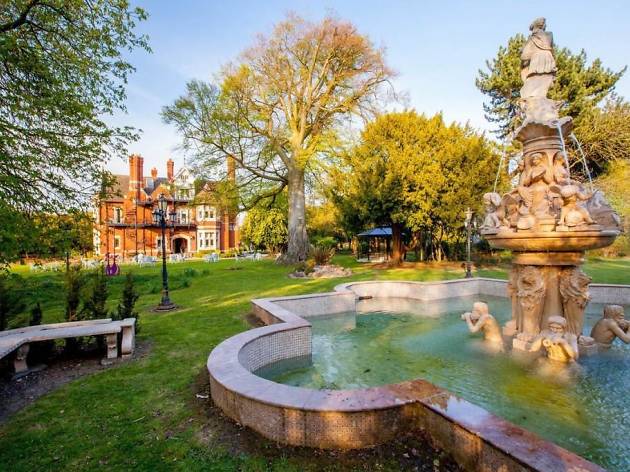 Booking.com
If you're willing to shell out just a tiny bit more, Berwick Lodge offers the sort of luxury and surroundings that usually warrants a nightly rate four or five times higher than what you'll find here. Eighteen acres of woodland, a landscaped garden and some genuinely opulent furnishings will all set you back around £110, though you can nab a single room for a tenner or so less.
The Rising Sun is another of those on the pricier side of affordability – with lodgings going for between £100 and £120 per night, but considering you'll be enjoying a stay in a five-star hotel, that's not exactly bad going. Its location on the edge of the Bristol area makes it the perfect place to escape the city for a few nights, too.
The best thing about the Arnos Manor Hotel isn't the vast landscaped garden, nor is it the spacious rooms or the classical décor – no, by far the best thing here is that, if you go looking for it, you can find rooms for well below £50. Though the rest of it isn't to be sniffed at either.
Booking.com
The Wellington has that design blend of old and new that so many hotels attempt and so few succeed with, and it pulls it off perfectly. The rooms aren't the largest in the world, but it's a fantastic setting with a great bar to kick back in, all situated just outside Bristol's city centre.
At the Regency, just under £100 – though rooms can be found for as low as £65 – will get you an unbeatable, central location, four-star service, a stay in a Grade II-listed building and even a shisha bar open to hotel guests. The perfect choice if you're in Bristol to party.
This arts hotel offers single rooms for around £60 in the very heart of Bristol just minutes from Clifton Village, and provides a quirky, characterful design scheme as a backdrop for its rooms, as well as its award-winning restaurant and bar. Hotel guests also get access to Square Club, a local members' club for the arts.
Find Bristol's best museums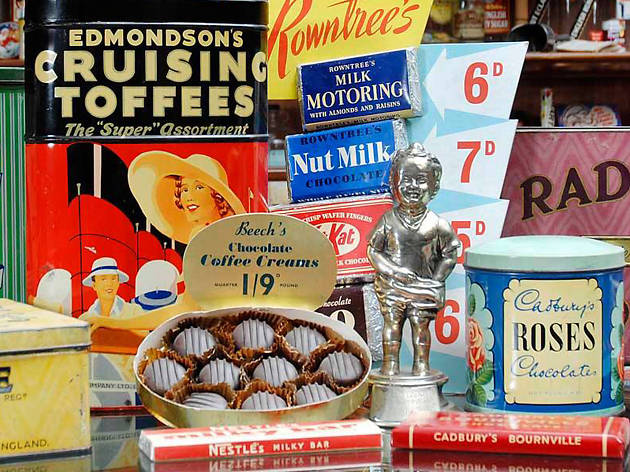 Here's our pick of Bristol's best museums, art galleries and exhibitions.