The 11 best museums to visit in Bristol
Check out the best of Bristol's museums with our handy guide to the city's cultural hot spots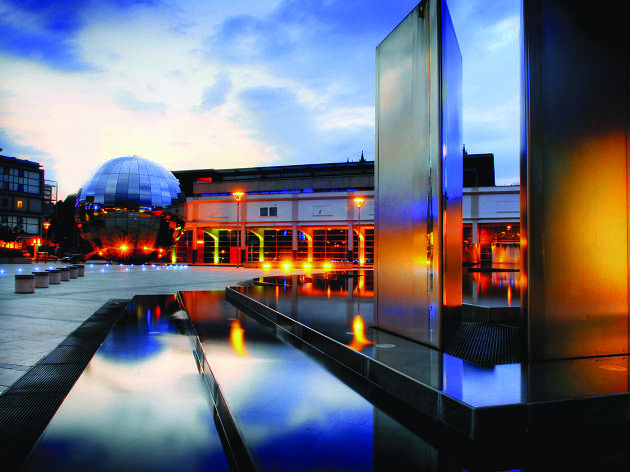 You can't walk more than a hundred yards or so in Bristol before you bump into a museum or art gallery. From interactive, kid-friendly hangouts to super cool contemporary art galleries, Bristol does culture like few other cities. Learn about the city's own past in a former dockside transit shed, or climb aboard the SS Great Britain and marvel at maritime history. Finish off a day's history-hunting with a bite to eat in the best restaurants or a cold pint of west country cider at one of many outdoor drinking spots.
Best Museums in Bristol
1
© Chris Bahn
Bristol Museum and Art Gallery
What is it? A family-friendly museum where you can see everything from ancient Egyptian mummies to modern art.
Why go? Explore the museum's permanent collections of natural history, art and geography, plus an enticing range of temporary shows. Highlights include the Bristol dinosaur (yes, it has one), a beautifully-preserved gypsy caravan and an ingenious flying machine. Situated right next to the iconic Wills Memorial Tower, the building's pretty special too. Free entry.
2
© Adam Gasson
What is it? Brunel's iconic steamship now converted into a museum.
Why go? Ahoy there! From Clifton Suspension Bridge to the city's main railway station, Bristol Temple Meads, Bristol loves to celebrate the inventions of Isambard Kingdom Brunel. And here's another one. The SS Great Britain was a maritime miracle of its day, and it remains impressive even in the age of Uber and iPhones. Grrrrr like a west country pirate and jump aboard.
3
© Jamie Woodley
What is it? Harbourside modern art gallery heading into an exciting new era.
Why go? Formerly a 19th-century warehouse in Bristol's docks, the Arnolfini is the place to see cutting-edge performance and visual art. And if art isn't your thing, the cafe bar and waterside seating area makes it the perfect place for a cold beer on a hot day. The bookshop's brilliant too.
4
© Quintin Lake
What is it? Dockside museum telling the history of a modern city.
Why go? M Shed is one of Bristol's newest museums (it opened in 2011), but it's also one of its most popular. Bang in the middle of the rapidly up-and-coming Wapping Wharf area, M Shed is dedicated to Bristol's past, present and future - including its role in the slave trade. The glass-fronted cafe offers great views across the waterfront.
5
© Eve Andreski
What is it? Hidden gem of a historic house now turned into a quirky museum.
Why go? It's possible to walk straight past The Red Lodge Museum without noticing it's there. But ignore it at your peril! Behind the red door lurks a fascinating home dating back to the Tudor period. Small enough that you'll only need to schedule an hour or two for a visit, the Red Lodge also boasts a tranquil knot garden. Free entry.
6
What is it? Fun and interactive science-based museum making learning feel like play.
Why go? If you like London's Science Museum, you'll love this. Curiously named 'We the Curious' (it used to be @Bristol), this harbourside venue is more activity centre than museum. It's big on interactive exhibits, making it a great choice if you're traveling with kids (or you just find normal museums boring).
7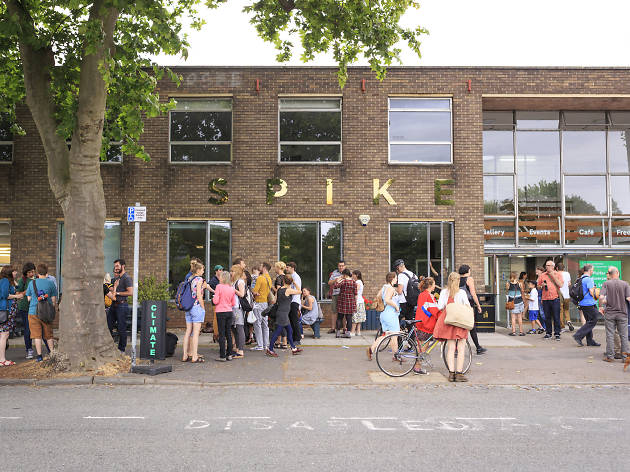 © Max McClure
What is it? Arts centre and exhibition space ideal for fans of contemporary art.
Why go? Spike Island is one of Bristol's lesser-known art galleries. But it's a genuine treasure characterised by some very savvy programming of international artists, writers and film-makers. It's very slightly outside of the centre, but well worth the short walk (and you can always enjoy a bite in the informal cafe when you get there).
8
What is it? Tranquil art gallery in a striking building, showing contemporary and historic art.
Why go? The Royal West of England Academy (to give it its full name) is a small, but perfectly formed, gallery near the Victoria Room fountains. It's in a Grade II* listed building and programmes a variety of themed exhibitions combining famous names with lesser-known artists, making it a good place for stumbling on art your never knew existed.
9
© Bristol Culture
The Georgian House Museum
What is it? Perfectly preserved Georgian home of a sugar plantation and slave owner.
Why go? Bristol's near-neighbour Bath is famous for its Georgian architecture. But Bristol also has many houses dating from the era, and this is one of them. Find yourself sucked into a time capsule as you explore what life was like for the very wealthy and the people who waited on them. Be warned that it's closed for part of the winter, so check times before visiting.
10
© Cat McCabe
Blaise Castle House Museum
What is it? 18th-century mansion set in beautiful parkland displaying antique dolls' houses, domestic equipment and art.
Why go? Located in the north of Bristol, Blaise Castle House Museum is a charming, antique mansion open to the public. Highlights include the red wallpapered Picture Room and you can pick up the key to the nearby Kings Weston Roman Villa. It's out of town, but the huge park surrounding it makes it worth the trip.
11
© Adam Gasson
What is it? Fascinating aerospace museum containing the last Concord to ever fly.
Why go? Travel out to Filton in north Bristol to learn about 100 years of aviation history. Like the older brother of We The Curious, this sounds like its only for science geeks, but don't be put off from going even if you think it's not your thing. See the iconic Concord up close and discover how humans achieved the impossible: learning to fly.
Explore more of the city's best
Whether it's checking out world-class street art, or club nights, taking a plunge at the lido or getting a new perspective from the top of the Suspension Bridge or Cabot Tower, there's plenty to keep you busy in our great little city.