20 Full Cycle classics
The legendary Bristol record label's finest jungle and D&B moments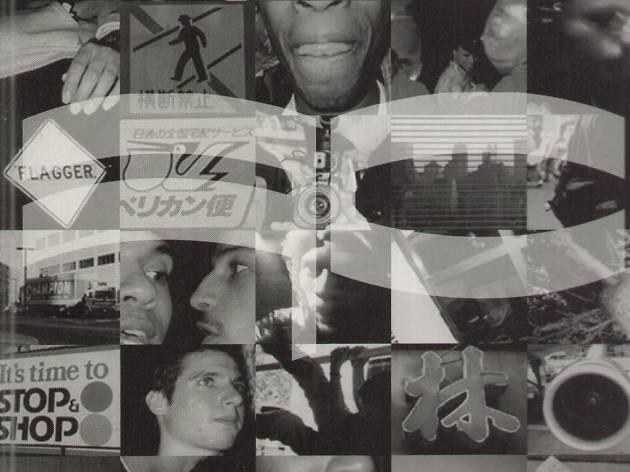 Much has been written about Bristol's astonishing contribution to British dance music over the last 30 years - and no account of our city's sonic history is complete without a big fat chapter on legendary jungle/D&B label and collective Full Cycle.
From the first release in 1993, the imprint's core team of Roni Size, Krust, DJ Die and Suv were responsible for some of the most innovative, interesting and biggest jungle and D&B tracks ever made.
After winding things down in 2006, the label has officially just returned with its first new release in almost a decade, 'Formulate' – and Roni and Krust are busy bring the Full Cycle sound back at gigs across the UK and Europe, with their next Bristol show set for Saturday May 28 at Love Saves The Day festival.
The time was right, then, for us to put together this list of 20 of the label's finest and most memorable moments. Flick through the slideshow for a classic-packed history lesson in not just Full Cycle, but one of dance music's most vibrant and resilient genres.
RECOMMENDED: Check out Time Out's pick of the 20 best jungle tracks ever
20 Full Cycle classics
Roni Size & DJ Die - 'Music Box' (1993)

Long before Jamie XX realised Idris Muhammed's back catalogue was full of gold, Roni and Die raided their record collections and lifted the intro from 'Piece of Mind' for this tasteful piece of jungle (it was originally released in '93 on Full Circle before changing the label's name and re-issuing it). With other samples including drums from James Brown and a vocal snippet from MC Lyte ('That dream is over'), this masterpiece showed the Bristol crew using all of their influences to create something entirely new.
Flynn & Flora - 'Jungle Love' (1994)

Demonstrating just how tight-knit the scene was in Bristol around this time (Flynn is Krust's brother, and with Flora (RIP) and Suv, they made up the Fresh 4). This slice of dark, melodic jungle is one of the label's earliest cuts, and shows the duo's powerful influence on the developing Bristol sound.
DJ Die & Roni Size - '11.55' (Gangsta Mix) (1995)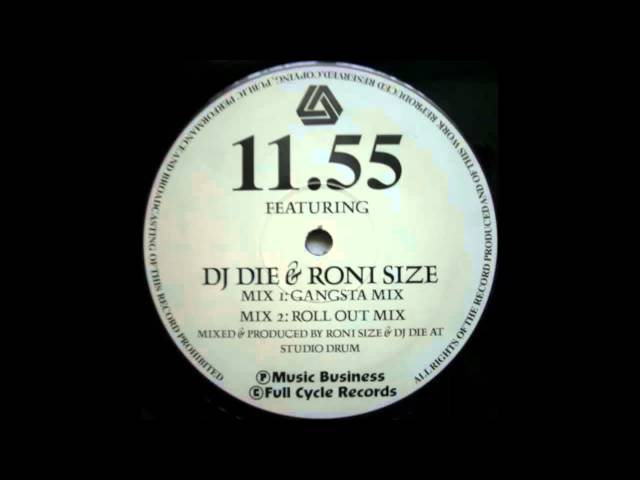 Digging in the crates clearly paid dividends on this early excursion from Die & Roni. Sampling the proto-hip hop street poetry of the 1973 album 'Hustler's Convention', the duo rolled out funky breaks, a jazz-inflected groove and a bass so deep it could be heard 20,000 leagues under the sea.
Roni Size - 'Daylight' (1995)

Once again showing their love of a good sample, this track took the main hook from the Roy Ayers-produced jazz-funk classic 'Daylight' (resulting in a credit for Suv). With its skitty breaks and boomin' bass, it tore down the dance every single time.
Scorpio – 'Turn Dance' (1996)

One of a number of aliases for members of the squad (Scorpio is Die and Roni), 'Turn Dance' sets things off with cascading, dreamlike keys and a simple vocal hook, before dropping a bass so bouncy it had ravers treating the rave like a gymnasium.
Roni Size 'Brut Force' (1996)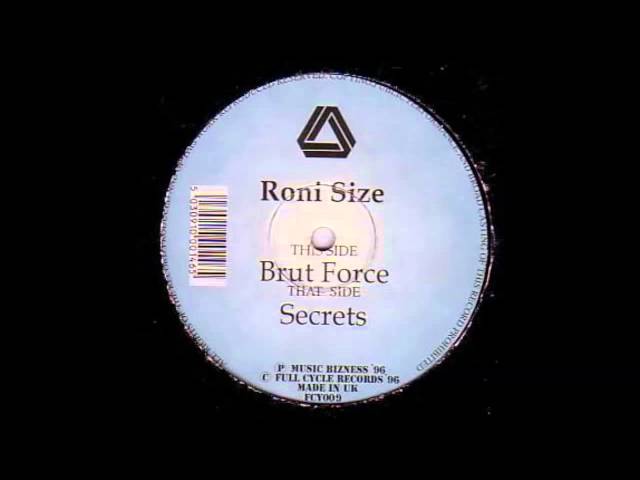 We'd wager that the title was supposed to be 'Brute Force' rather than an ode to the luminous green aftershave for dads, but Roni didn't mess about with this firecracker, dropping a 48-bar, DJ-friendly intro and a gnarly bass. Simple but very effective.
Die – 'Reincarnation Reincarnated (The Remix)' (1997)
Whatever Die was smoking when he made this, it must have been some seriously good shit. A meditative remix of the original from '96, this remix took the production up a notch and tweaked the bass until it hypnotised listeners with its ascending tones. Massive on Radio One's One in the Jungle. Sadly, this track isn't on YouTube. so we've posted the also excellent original here.
Krust - 'Soul In Motion' (1997)
The first of two sci-fi drum and bass classics from Krust around this time (the second, 'Future Unknown', surfaced on Gilles Peterson's Talkin' Loud imprint), 'Soul in Motion' has stood the test of time much better than Krust's once-anthemic 'Warhead'. Showcasing his ability to mine the outer edges of the genre while being a master manipulator of bass, 'Soul in Motion is the 'Blade Runner' soundtrack re-imagined at 170 BPM.

Suv played his part in shaping the Bristol sound since the late '80s when, as part of Fresh 4, he enjoyed moderate chart success with 'Wishing on a Star'. By 1997, he'd produced this underrated dancefloor punisher that had a b-line so deadly it pushed everything into the red and made sound engineers start sweating in sheer panic.
Krust - 'The Last Day' (1997)

It was a close call between 'The Last Day' and 'Brief Encounters' from Krust's 'Genetic Manipulation' EP, but we're picking this one for its sheer originality and the fact that such an experimental cut received plenty of play at big raves. A lesson in the ethos of less is more, Krust paired crisp stepper beats with a full-fat b-line and his signature off-key effects. It still sounds fresh today.
Bill Riley - 'Closing In' (1998)
The title track from the EP of the same name, this is late-'90s jump up D&B done properly, with plenty of swooning jazz samples, a crispy two-step drum groove and a seriously upbeat, bouncing bassline. It's the female vocal that made this track stand out a mile, though, at at time when D&B was almost entirely an instrumental sound.
DJ Die - 'Clear Skyz' (1999)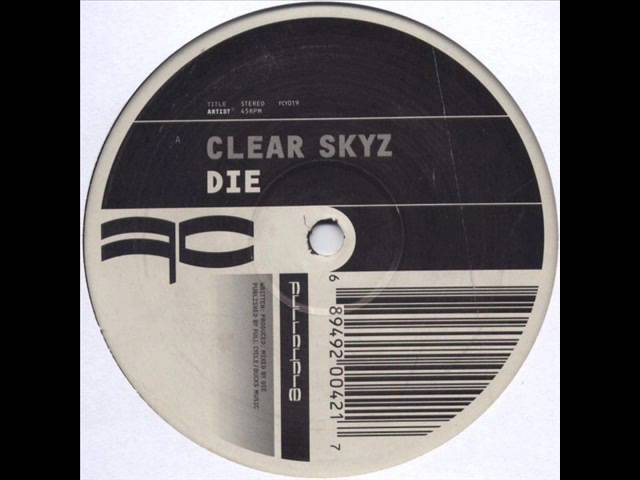 A classic among classics, this track from DJ Die was unavoidable at the time and sounds just as good today. A real joy to mix, the skipping drums and rising cinematic pads of the intro ratcheted up the tension before the beautifully Bristolian harmonic bassline took control and shook the rave to pieces.
Roni Size - 'Snapshot' / '26 Bass' (1999)

Two dancefloor bangers that sounded absolutely nothing like anything else out there when they first surfaced together back in 1999. The simple-but-deadly '26 Bass', with its noise-slathered snares and plummeting bassline, was the perfect DJ tool, while the stuttering, bouncing midrange bass of 'Snapshot' lit up the raves and airwaves every time it was played.
DJ Die - 'Jittabug' (2000)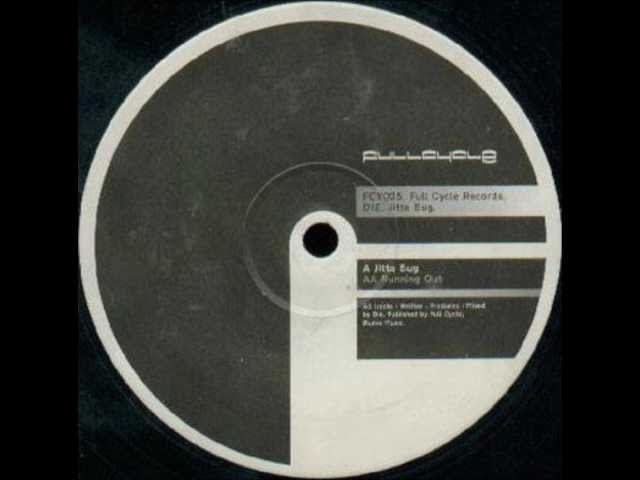 One of the beautiful things about '90s D&B was its ability to soak up sounds, rhythms and influence from pretty much any type of music imaginable. And while, at the turn of the Millennium, most producers looked to classic jazz, hip hop or '80s electronica for inspiration, the insatiably creative DJ Die reached out to the jaunting rhythms of 1920s dance music for 'Jittabug'. Even today, nothing else sounds anything like this one.
DJ Die - 'Drop Bear' (1999)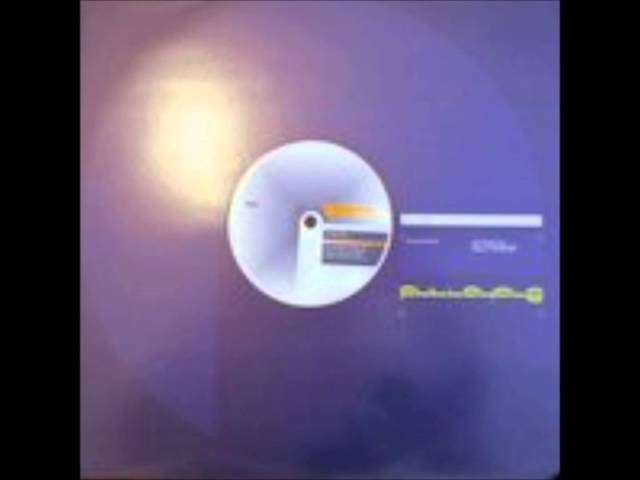 When it comes to rollers it's no wonder many people consider DJ Die the undisputed king. A bongo-driven intro makes it a dream to mix, while the infectious bassline drives it on and on. Extremely popular with all the DJs that mattered, this was one of '99's biggest tracks, no question.
Reel Time ft Virginia - 'Mine' (2000)
Probably one of the most beautiful pieces of vocal-led drum & bass ever produced, this often overlooked collaboration between DJ Suv and singer Virginia still sounds utterly astounding 15 years after its release. Intricate, interweaved rhythms, haunting vocals and a bassline so deep, King Tubby would have approved combine with the killer vocal for a true Full Cycle classic.
Krust - 'Kloaking Device' (2000)

D&B has always been all about the drums and the bass, of course. But beyond those two key components, it's the samples that really set a tune on fire and make it stand out from the crowd – and this 2000 track from Krust had one of the most memorable of all. Signalling the transition from tense, eerie intro, to cataclysmic amen onslaught, the 'Use. Your. Kloaking. Device. Hahaha. I. Didn't. Think. So.' sample helped make this an unforgettable FC staple.
I-Kamanchi - 'Never Can Tell (It's A Trap)' (2001)
"No waittttt… It's a trap.' This link up between Die and Krust under the I-Kamanchi moniker is a malevolent, stomping piece of dark jump-up that has a special place in many a raver's heart. Classic D&B intro cinematics, a killer sample, then bang… A bassline that's up there with the very best.
Clipz - 'Slippery Slopes' (2005)

Ok, ok, we know what you're probably thinking… 'Why have you included this clown-stepping rave fodder in this list of otherwise pure jungle/D&B classics?'. The answer's simple - as catchy and simplistic as it may be, this and other Clipz tracks from the 2003-2006 era warrant inclusion here for two reasons. One, they destroyed raves. Two, their influence on the rest of the scene was as large as any other track from FC's mighty back catologue. Hate it or rate it, you can't deny it's power.
Dj Die & Clipz - 'Good Old Days' / 'Black Doves' (2006)
The last truly classic Full Cycle release, these two beautiful retro tracks are a love letter to the mid-'90s, with super smooth, enormous basslines sliding and twisting away beneath unshakable grooves. 'Good Old Days' has a b-line straight out of '95, while 'Black Doves' resurrects that classic 'Drop Bear' drum loop like only Die can.
More to explore