The 11 best clubs in Bristol
From super-club Motion to the city's edgiest DIY spaces, these are the biggest and best clubs in Bristol right now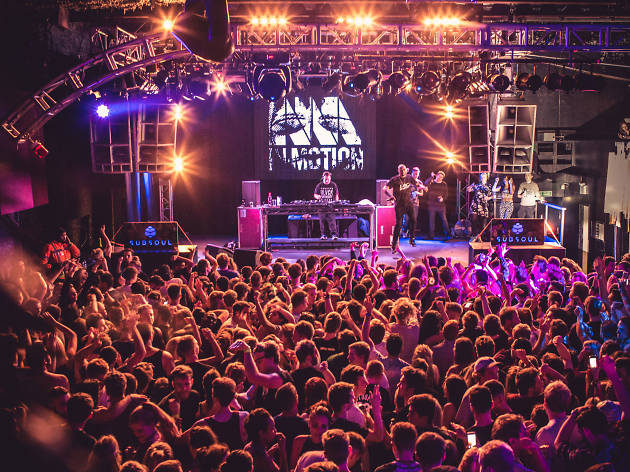 Despite its rich musical legacy and present-day status as a hotspot for genre-busting electronic music, Bristol hasn't escaped the gentrification and council restrictions that have clawed away at UK nightlife over the past decade. Venues and DIY spaces including the Clockwork Club, Surrey Vaults and Brunswick Club have been shuttered or demolished outright, only to make way more yet more luxury developments or student flats.
Thankfully, Bristol is a resilient place, with many of the city's best parties popping up in improvised club spaces in studios and basements, while existing nightspots are diversify their programmes to bring in new sounds filtering in from the underground. All of which is to say, you'll rarely find a venue that focuses on a single genre, or that caters to a distinct crowd – check out any of our favourite bars and clubs in Bristol and you'll feel like you've had three nights out in one.
RECOMMENDED: Full guide to the best things to do in Bristol
After more solid recommendations?
Need some help finding your way around this very special city? We've got you. This is our pick of the coolest things to do in Bristol right now – including the best bars, pubs, restaurants, art galleries and more.