Italy on wheels
Not even the birth of their first child, Finbarr, has dented James and Chloe Staunton's dedication to serving up high-quality Italian street food. Time Out Bristol called James to find out more about the couple's popular Rolling Italy business…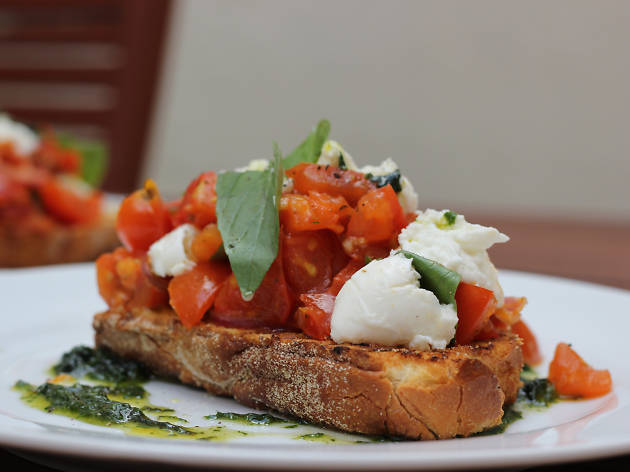 1/2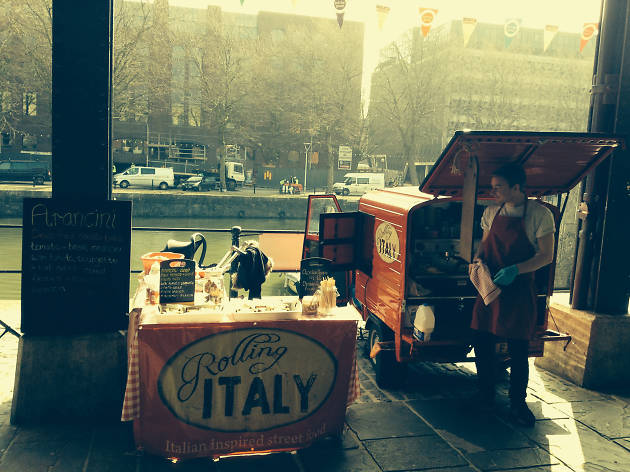 2/2
Rolling Italy is a genuine family business. How important has that been to your success?
'We would not be where we are now without Chloe, my wife. We are a team – I cook, she basically does everything else! We love talking about food, trying new dishes and coming up with new recipes for Rolling Italy together. We took a bit of a risk launching the business when Chloe started her maternity leave, but it has worked out well.'
Which of your Italian inspired dishes are most popular with customers in Bristol?
'It's hard to say, but probably my arancini, although my bruschetta were pretty popular last week! My chocolate vanilla mascarpone tart with a flat white has also received a lot of good feedback.'
Do you get great feedback from customers with Italian heritage?
'Yes. I think they are a bit sceptical at first, as of course I am not Italian, but once they try my food, they are won over. They often ask how they can make it!'
What is it specifically about Italian food that strikes a chord with you?
'We just love Italy: the culture, lifestyle, the friendly people, the landscape. The food can be so simple but delicious – incredibly fresh ingredients, cooked well, which tastes fantastic.'
Why do you think street food is becoming so popular in Bristol?
'I think people want to enjoy amazing food and street food offers this. It is very sociable, faster than a sit down meal, cheaper, and the smells at street food markets are like nothing else.'


Visit rollingitaly.co.uk to find out more about James and Chloe's business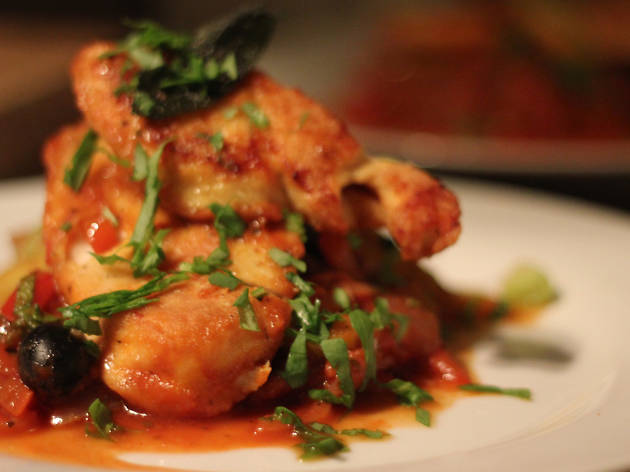 Bristol's Italian community is one of the oldest in the UK, with Bristol's historic status as a key port forging links between the countries that go back centuries. Discover great places to eat, drink, shop and indulge in modern culture inspired by the current wave of Italian creativity