Heads up! We're working hard to be accurate – but these are unusual times, so please always check before heading out.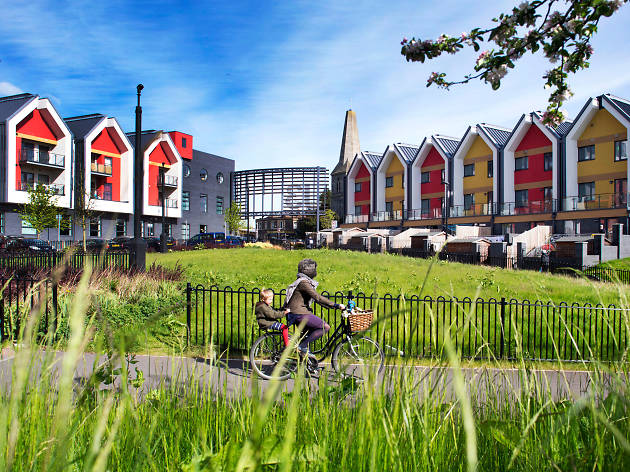 What to do in Easton, Bristol's coolest neighbourhood
Up-and-coming Easton boasts some of the best bars, restaurants and things to do in Bristol. Here's our insider's guide
What's the deal with Easton?
Thanks to the fast-paced rent economy and our even faster-paced, hyper-connected smartphones, half of UK residents don't speak to our neighbours any more. Not so in Easton. Here, as well as lending a cup of sugar or two, locals consistently go out their way to help each other out. This is where residents protested for seven hours against the forced immigration of their neighbour, a local man has opened a shop simply to improve the lives of others in Easton, and thousands gather for the annual Grand Iftar, a celebration of breaking Ramadan's fast where locals and visitors share food and eat for free. And there are few better places to go out than here: Bristolians frequent all manner of brilliant independent bars, restaurants and shops in Easton's graffiti-daubed streets, and there's no shortage of exhilarating DIY events and pop-up venues either. It may not look polished on the surface, but for those who benefit from its community ethos, this neighbourhood's scuffed streets shine.
RECOMMENDED: Full guide to the 50 coolest neighbourhoods in the world
If you only do one thing...
Photograph: Paul Box
Shake down Sweet Mart for its first-rate selection of global delicacies. This much-loved independent shop is stacked wall-to-wall with exotic fruit and veg you can't find anywhere else, an insane array of spices, and if hunger beckons, a deli filled with excellent ready-to-eat goods.
Go off the beaten track
A neighbourhood's finest wellness options are often hidden away – so tips are welcome. We highly recommend the Ashtanga yoga session in the basement of Matter Wholefoods, the nail art classes in Buff Bar's cosy living room, and Balanced Beauty Bristol's full menu of gorgeous natural treatments.
Hide from the rain
There's no need to skip your workout when it's sheeting down – go forth and boulder with the rest of East Bristol at Bloc Indoor Climbing Wall. Most climbers here are super-friendly, so if you're not sure how to navigate the various routes, ask.
Eat here
No. 12 Easton's top-end coffee is already popular by day, and now the café is venturing into evening dining with pop-ups from the likes of Michelin-starred chef David Hazell. Just a couple of doors down is G Bros Pizza, a dinky pizzeria run by, you guessed it, two brothers. Try the moreish Sailor Jim, finished with a smattering of capers. Down on Stapleton Road, Jamaican fast food joint Bikkle Island is so popular it's spawned a second address in the city centre. For a touch of Punjabi class, visit Pipal Tree, which serves some of the pakoras we've ever tasted. If you're craving an old-school fry-up, the Monte Carlo Café on Stapleton Road has done it best since the '60s.
Drink here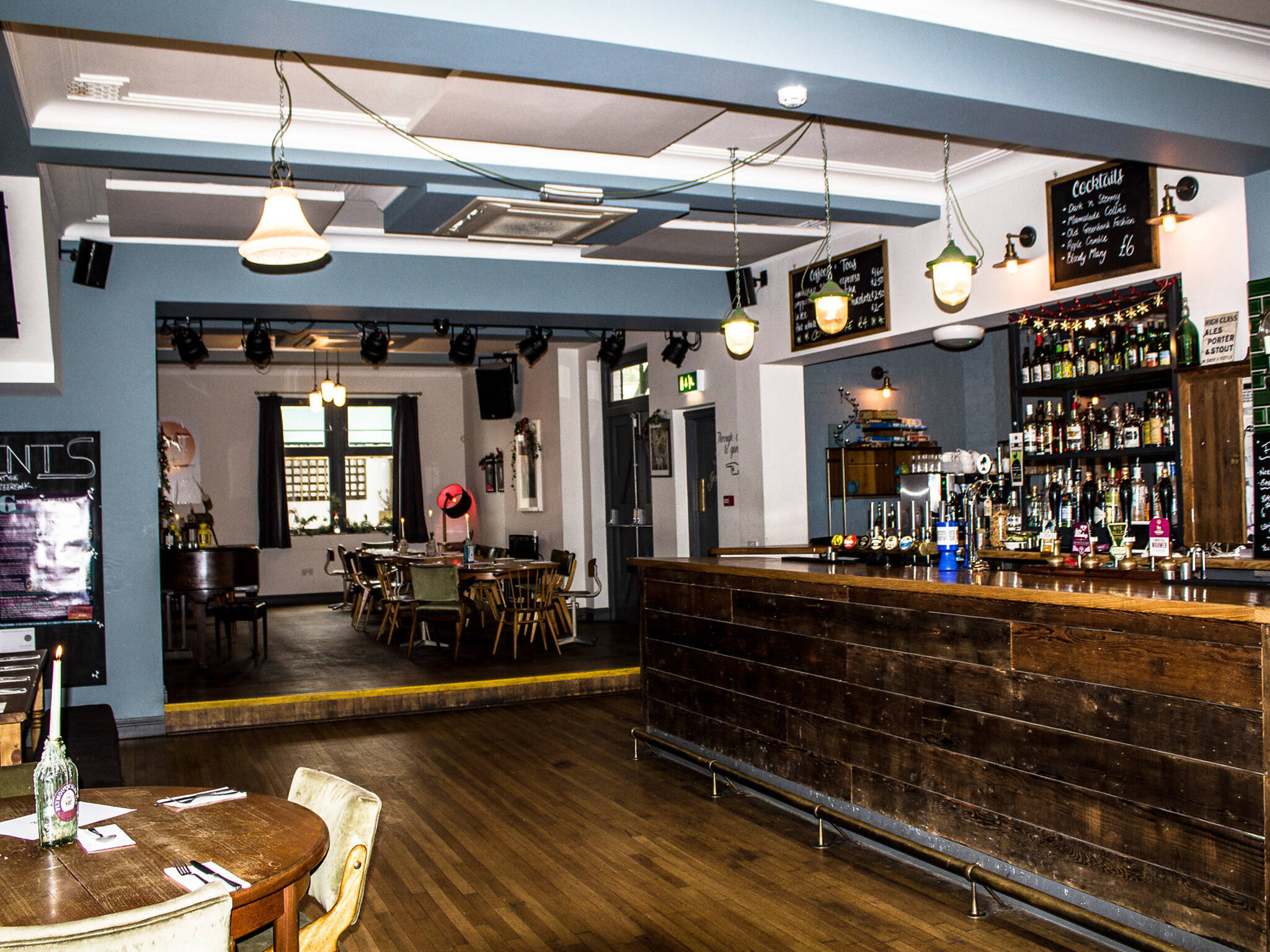 The Greenbank. Photograph: Sal Maxuda
Families flock to the airy yet cosy Greenbank pub, where you can settle in for a roast and real ale (plus the occasional life drawing class). For a livelier night out, there's the offbeat Plough Inn, where the vibe is more 'can of Red Stripe and late-night boogie'. At gnarly music pub The Chelsea, gigs last long into the night and there's proper Somerset cider on tap. Major breweries Dawkins Ales and Arbor Ales are based in Easton, too, so bear that in mind if you're at the bar and fancy something truly local.
How to get to Easton
Get off at Stapleton Road station (trains run from Bristol Temple Meads) and you'll be on St Marks Road within minutes. If you'd rather use your legs, the Bristol and Bath Railway path also winds through the area.
What else is nearby?
Closer to town, you'll find Old Market, which is definitely worth a visit, and further north there's Fishponds, another up-and-coming residential area.
Discover the best things to do in Bristol
There's so much going on in Bristol, you'll never get bored. Whether it's checking out world-class street art or club nights, taking a plunge at the lido or getting a new perspective from the top of the Suspension Bridge or Cabot Tower, there's plenty to keep you busy in this incredible city.