Things to do in Bristol this week
Check out the next seven days, all in one place, and find great things to do this week in Bristol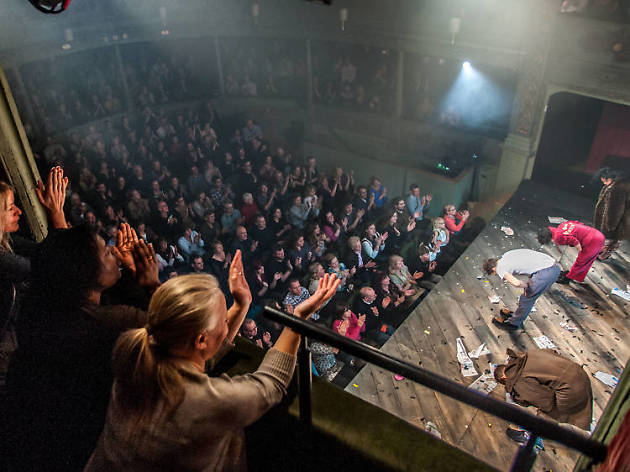 Got your social diary sorted yet? We're here to help – there are tons of great things to do in Bristol this week. Have a look through our round-up of all the best events and films that Bristol has to offer. You'll find theatre, art, music and more in our list, so have a look and plan a week's worth of things to do in Bristol.
Things to do in Bristol this week
A textured sculpture constructed from artist-designed wood-fired tiles, reclaimed red and blue bricks and pennant stone, designed as a permanent outdoor artwork for the university grounds.
Read more
Featuring the winners of Gary Barlow's Let It Shine TV talent search, Tim Firth's musical charts the misadventures of five teenage girls for whom the music of Take That provides a soundtrack to their haphazard lives.
Read more
The 200-year-old institution boasts some of the UK's finest collections, encompassing art, archaeology, history, industry and the natural world.
Read more
The acclaimed photographer presents a selection of images that capture backstage moments of introspection, vulnerability and the reality of nomadic lifestyles.
Read more
A major exhibition of historic and contemporary art that marks the UK's distinct circus heritage and the contemporary circus scene alive in Bristol today.
Read more
A series of abstracts based around the topics of quantum mechanics, geometry colour theory and the emergence theory.
Read more
More than 70 portraits by the Scottish photographer, taken as he travelled the length and breadth of the UK, stopping at more than 200 towns.
Read more
Mike Tweddle directs the Arthur Miller drama about the complex relationships of an Italian immigrant family in 1950s America.
Read more
Show more
Films showing this week
Show more