Things to do in Bristol this week
Check out the next seven days, all in one place, and find great things to do this week in Bristol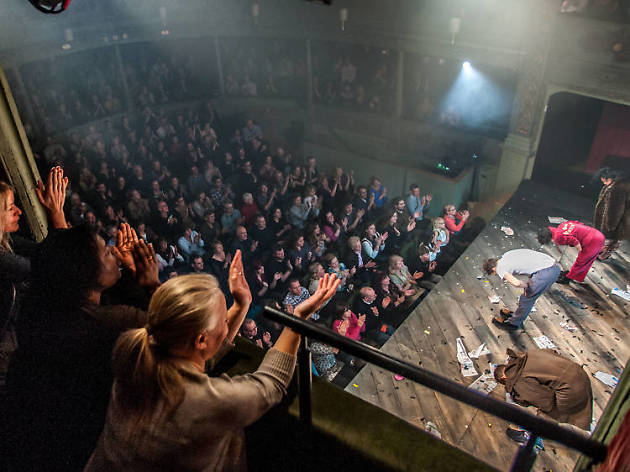 Got your social diary sorted yet? We're here to help – there are tons of great things to do in Bristol this week. Have a look through our round-up of all the best events and films that Bristol has to offer. You'll find theatre, art, music and more in our list, so have a look and plan a week's worth of things to do in Bristol.
Things to do in Bristol this week
Breton (1849-1923) worked at archaeological sites in Mexico making full-size colour copies of ancient Mexican ruins. Her copies of the wall paintings in temples and buildings in Chichen Itza, Teotihuacan and Acanceh are now the only full record of what was there in the 1900s and allow today's academics to interpret the images and the history they show.
Read more
Interactive exhibits, activities and live shows inspiring visitors of all ages with a sense of adventure and curiosity about the world.
Read more
Drawings from the RWA's permanent collection, including works by RWA Academicians, to complement the spring exhibitions.
Read more
The 200-year-old institution boasts some of the UK's finest collections, encompassing art, archaeology, history, industry and the natural world.
Read more
Drawings submitted by artists from all walks of life with experience ranging from animation to embroidery.
Read more
A selection of landscape drawings from the world-class collection in the Royal Collection at Windsor Castle, including works by Van Dyck, Canaletto, Gainsborough and Claude Lorrain.
Read more
The Egyptian artist presents his latest work focusing on film which layers past, present and future, revealing social blueprints and ideologies that unfold across time.
Read more
Show more
Films showing this week
Show more