Things to do in Bristol this week
Check out the next seven days, all in one place, and find great things to do this week in Bristol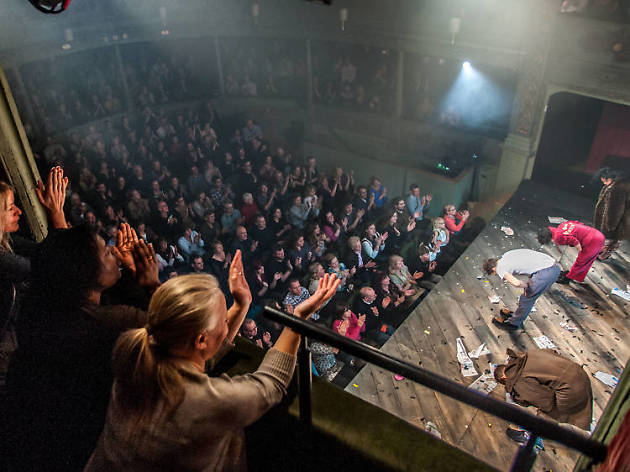 Got your social diary sorted yet? We're here to help – there are tons of great things to do in Bristol this week. Have a look through our round-up of all the best events and films that Bristol has to offer. You'll find theatre, art, music and more in our list, so have a look and plan a week's worth of things to do in Bristol.
Things to do in Bristol this week
A textured sculpture constructed from artist-designed wood-fired tiles, reclaimed red and blue bricks and pennant stone, designed as a permanent outdoor artwork for the university grounds.
Read more
Interactive exhibits, activities and live shows inspiring visitors of all ages with a sense of adventure and curiosity about the world.
Read more
The 200-year-old institution boasts some of the UK's finest collections, encompassing art, archaeology, history, industry and the natural world.
Read more
Paintings drawing from personal experiences and the passage of time, inspired by the urge to capture memories.
Read more
Mixed-media paintings and prints, together with multimedia, reflecting the stream of consciousness born from an eventful and, at times, catastrophic year for the artist thus far.
Read more
Landscapes painted in response to the artist's three-week trip around the Arctic.
Read more
The politically aware American band, who have now re-formed with some of their original members, performs punk material from their early days.
Read more
Rob Weaver conducts Mozart's Overture to La Clemenza Di Tito and Violin Concerto No 3 In G and Haydn's Symphony No 92, with violinist Julia Hwang.
Read more
Ben Bowman is the King of Pop with a full band and live backing dancers, in this energetic tribute.
Read more
Show more
Films showing this week
Show more